| | |
| --- | --- |
| Item: | 5223 |
| Size: | Black |
| Discount Price: | $26.25 |
| Price: | $34.54 |
Diffuse your favorite essential oils wherever you go with Young Living's USB Diffuser. Use it with your laptop, your car, your office, or bring it along when you travel.
It's mobile, compact and silent with 10 second, 30 second, or 60 second diffusion interval settings. This diffuser functions as an air purifier and aroma diffuser in one simple-to-use product. Its atomizing technology transforms essential oils into a vapor of millions of microparticles, dispersing into the air the powerful plant constituents found in Young Living essential oils.
Available in two colors: Black and Purple.
Note: When the diffuser is not in use, please remove the oil-filled bottle from inside of the diffuser and place the included wick cap on the wick bottle top for storage.
*Young Living diffusers have been created and tested to work beautifully with Young Living essential oils.
Suggested Uses

DIRECTIONS
Simply push and slide open the cartridge door at the bottom of the unit.
Fill the oil bottle with essential oil.
Screw the wick into the oil bottle.
Insert the oil bottle into the cartridge compartment.
Close the door, plug it into a USB port and the diffuser is ready to use.
Diffusion interval settings: ever 10 seconds, 30 seconds, or 60 seconds.
The USB Diffuser light flashes when it is diffusing oil.

CAUTIONS: Avoid overfilling oil bottle. Spilling oils on plastic components may damage the diffuser and void the warranty.
Additional Information
Available in black and purple, this pocket-sized USB Diffuser is as convenient as it gets. This diffuser plugs into the USB port of any computer and diffuses essential oils at 10-, 30-, or 60-second intervals without water. Toss one into your desk drawer or laptop bag and take pure essential oil inspiration with you while you work.
COVERAGE AREA: ~150 square feet
OPERATIONS TIME: ~3 hours at 10 second intermittent (max) setting; ~12 hours at 30 seconds; ~20 hours at 60 seconds
SIZE/DIMENSIONS: 8.5 x 2 x 1.5 cm
RESERVOIR SIZE: 1 ml (0.03 fl oz)
WEIGHT: 0.5 oz.
VAPOR OUTPUT: 0.33 ml/hr on 10 second intermittent (max); 0.08 ml/hr on 30 seconds; 0.05 ml/hr on 60 seconds
NOISE LEVEL: Virtually silent
Leave a Comment / Ask a Question
Subscribe to My Updates
Here's some information about the list that you're signing up for. It will populate the description from their account.
Free Email Class: Essential Oils 101
Learn all the basics on essential oils in my FREE Essential Oils 101 Email Course. I'll also share DIY beauty and skin care recipes, homemade cleaners and other practical uses for essential oils to help you save money too.
Ready to begin a healthier life?
Get a Starter Bundle and SAVE!
Most of us begin our journey by choosing a Young Living Starter Bundle. The bundles offer considerable value for your money and they contain enough full-size items to ensure initial success using Young Living.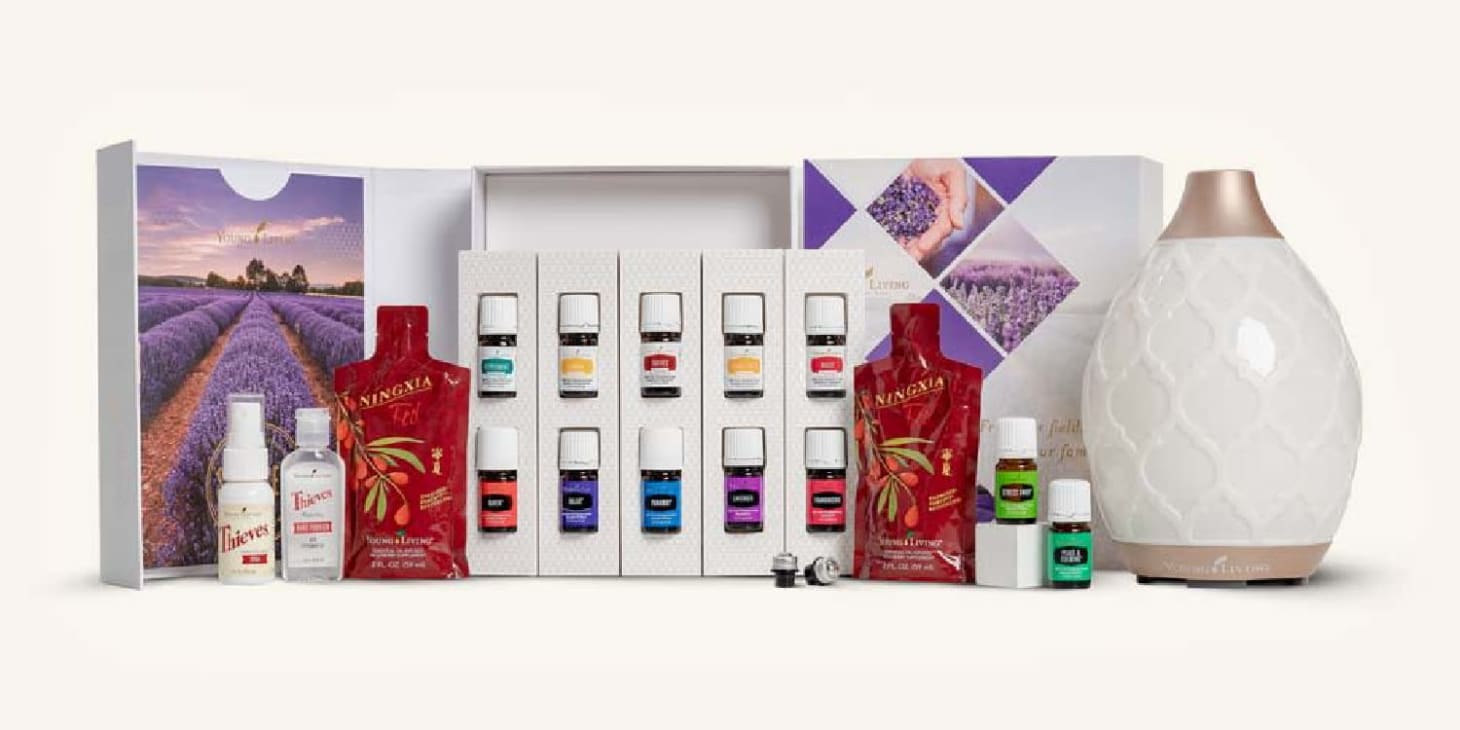 Check It Out
For Home, health, & fitness
Products for Everyone!
These products celebrate the harmony between nature, body, mind, and soul. Have you noticed that walking through lavender fields or a pine forest seems to instantly awaken your senses — from the energizing aromas to the feelings of well-being the smell evokes? Young Living infuses this into everything they create.
Next Event Title
This is a description of the event pulled from the user's account, talking about how awesome it is going to be.