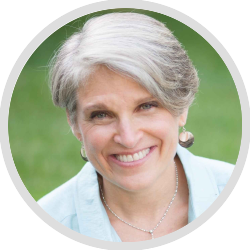 Welcome to my Dwelling Well Community!
I'm so happy you stopped by. It is with great pride that I am able to share the most authentic essential oils in the world and support people to live wellness supportive lifestyles by reducing toxin exposures in buildings, food, water and personal products.
I am a licensed architect but my greatest project has been the 4 children I've raised, along with my husband of more than 30 years. Together we have also conquered serious health challenges, many considered to be 'permanent' and 'chronic'. Challenges have included mold exposure, heavy metal toxicity, Lyme Disease, Lupus, Sjogren's Syndrome, Grave's Disease, Scleroderma, Hashimoto's, depression, brain fog, rashes, weight loss/gain, ADD and more. As we continue to recover well, it has become my mission to share our wellness journey, in order to support others to find their path to wellness. Find out more about me at www.cherylciecko.com or www.avoidingmold.com or through my public Facebook Page - Cheryl Ciecko Architect or LinkedIN- Cheryl Ciecko Architect.
Are you new to essential oils and Young Living? Let's have a conversation at no charge. Schedule HERE. Use this link even if you have an expired account and are looking for new ideas, education and results.
If results are important to you, I hope you spend some time reading a bit on this website and my other sites. Authenticity, integrity and value is certainly most important for me personally, but also only for the products I use and share. If all of your questions haven't been answered on this site, please don't hesitate to reach out to me. I am happy to help!
Wishing you wellness,
Cheryl Ciecko
Cheryl Ciecko Inc.
Young Living Independent Distributor
Member # 3243004
cheryl@avoidingmold.com