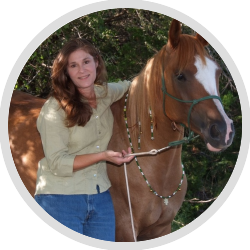 Welcome!
I'm so happy you stopped by. It is with great pride that I am able to share the most authentic essential oils in the world.
Essential oils have literally transformed the way I care for my family and my animals. I've also been incorporating essential oils into my equine massage business since 2012 with amazing results for my clients. Through the use of these products, I've been able to almost completely eliminate the use of chemical-laden products in my home and my barn, creating a "safe-space" for my entire family.

If results are important to you, I hope you spend some time reading a bit on my website. Authenticity is certainly most important, not only for the bottles of oils but for the oil-infused products as well, particularly when it comes to use around animals. If all of your questions haven't been answered on this site, please don't hesitate to reach out to me!