How Would You like Your Cosmetics to Be Beautiful and Safe?
Have you tried "natural" makeup before and been disappointed?
I know a lot of women have and found that the coverage wasn't enough, or it melted off their faces within a couple of hours! Then you are going to be pleasantly surprised by Savvy Minerals® if you've had this experience!
Beauty can be yours without compromising your integrity and "natural" lifestyle. Now you can have a gorgeous new look and beautifully radiant skin!
Is it possible your cosmetics are slowly poisoning you?
Did you know that the skin absorbs 60-70% of everything you apply topically? That is the case, and sadly, the average woman puts over 500 chemicals per day on her body, most coming from her makeup, cosmetics, and other beauty products.
Almost 13,000 chemicals are used in cosmetics, and only about 10 percent have been evaluated for safety. Although the US Food and Drug Administration (FDA) has the authority to regulate harmful ingredients in cosmetics and personal care products, they don't often exercise it…"

- Dr. Mercola
Time to Ditch & Switch
Get Beauty without Compromising Your Natural Lifestyle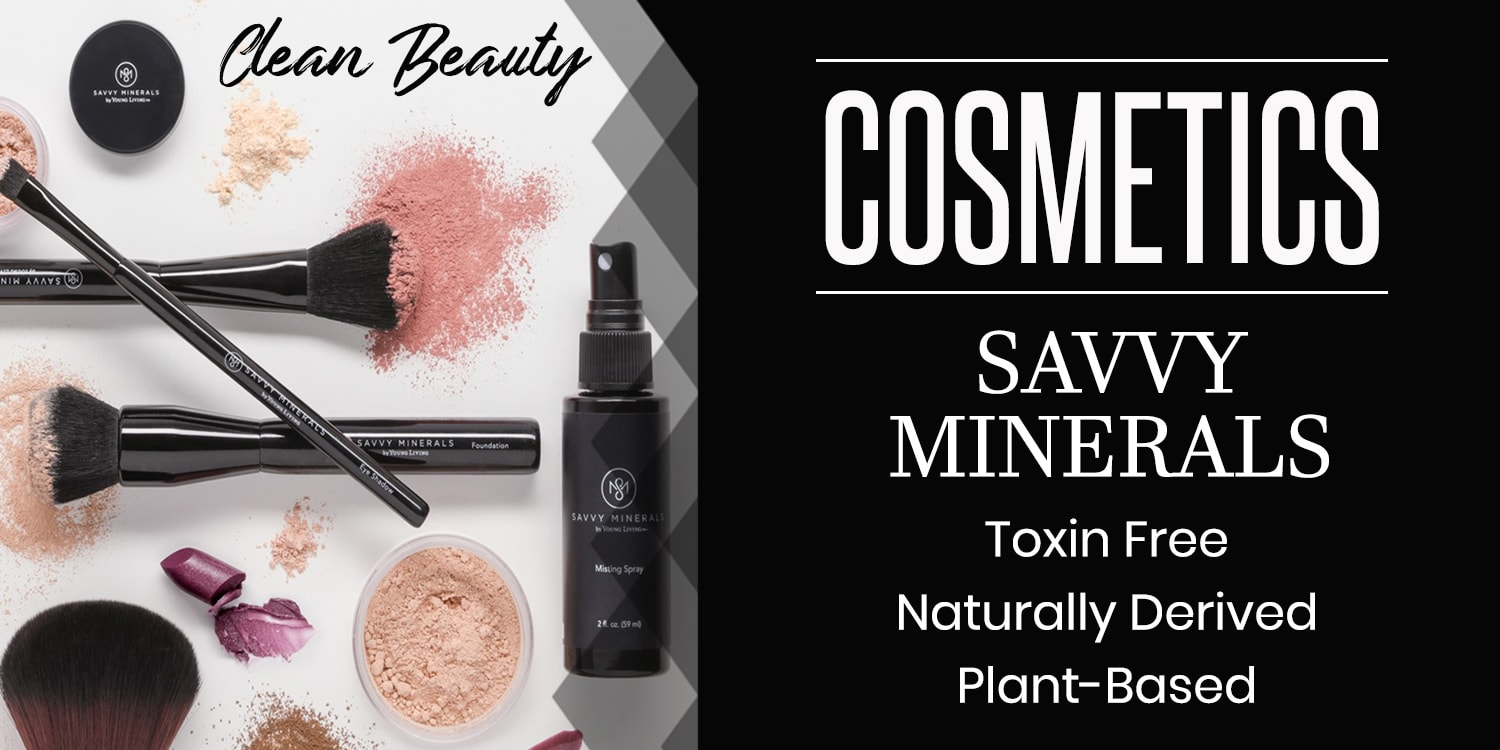 Finally!
Safe, Effective, and Natural Makeup
The Savvy Minerals® line from Young Living® features high-quality, naturally derived makeup to match every skin tone and style. Here is why I choose Savvy Minerals® products and keep my makeup bag healthy for me!
Look at the labels on your cosmetics,
ditch any of them that has these things listed!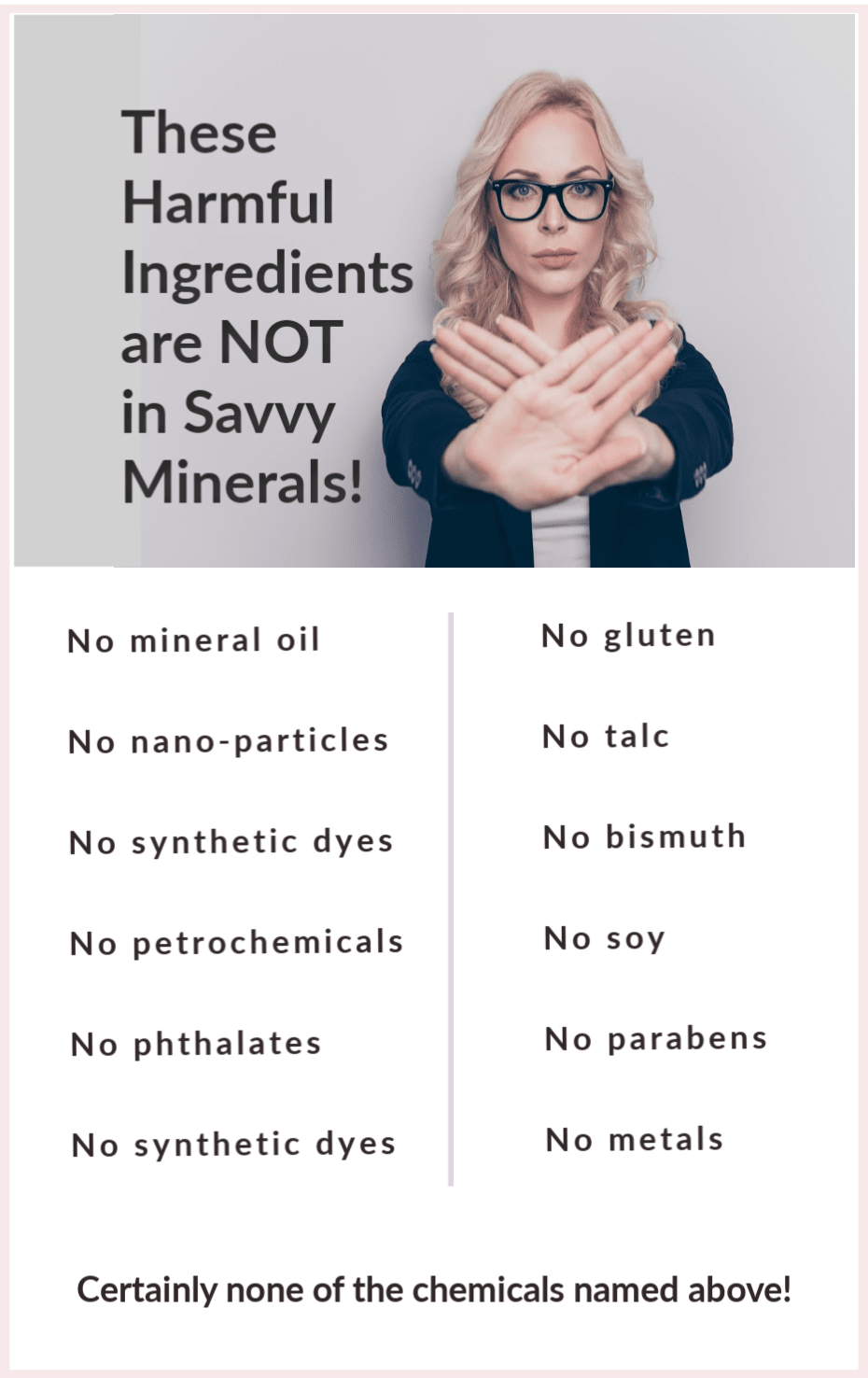 Look at these ingredients. They are fabulous for your skin.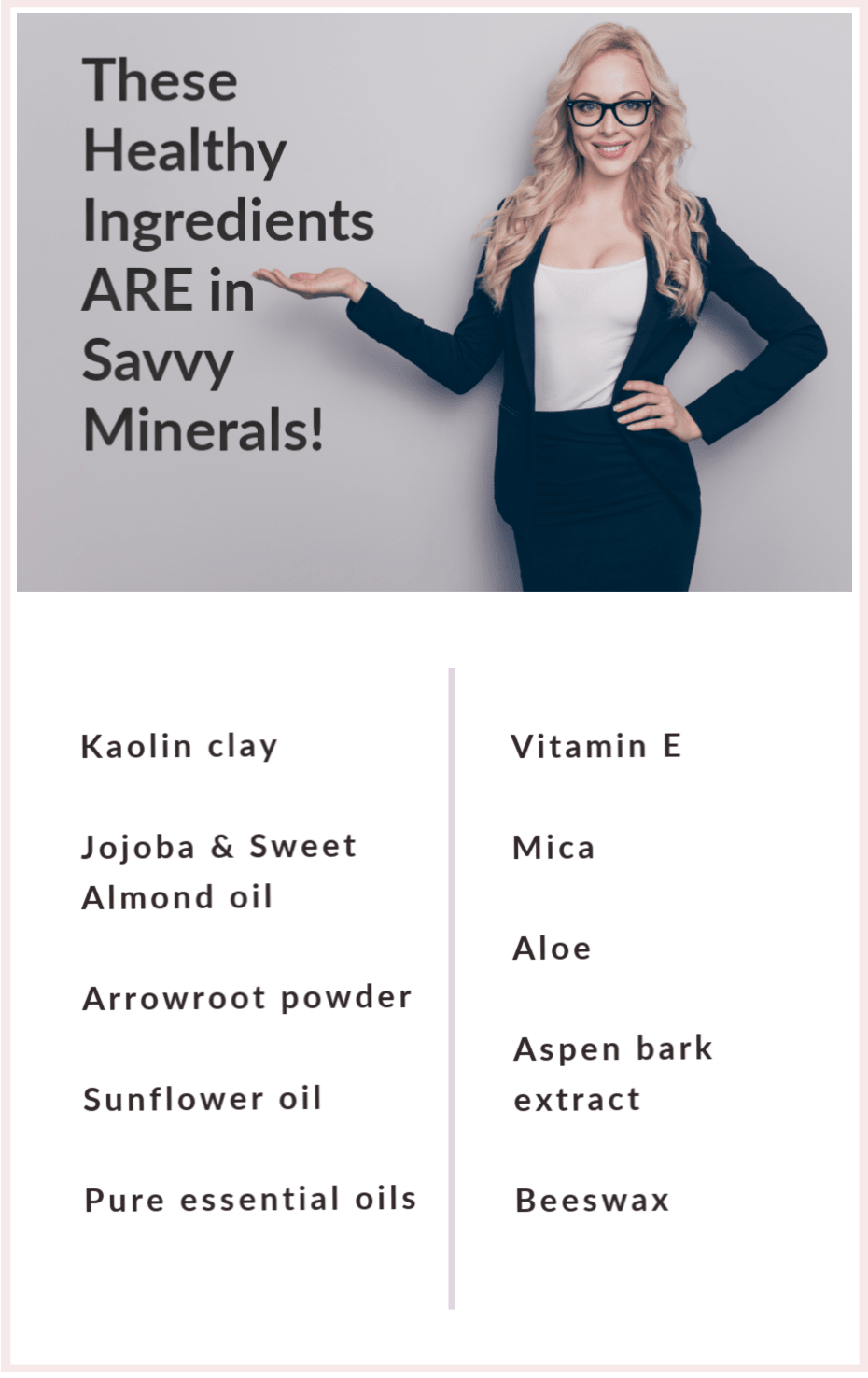 An Amazing Full Line of Savvy Mineral Products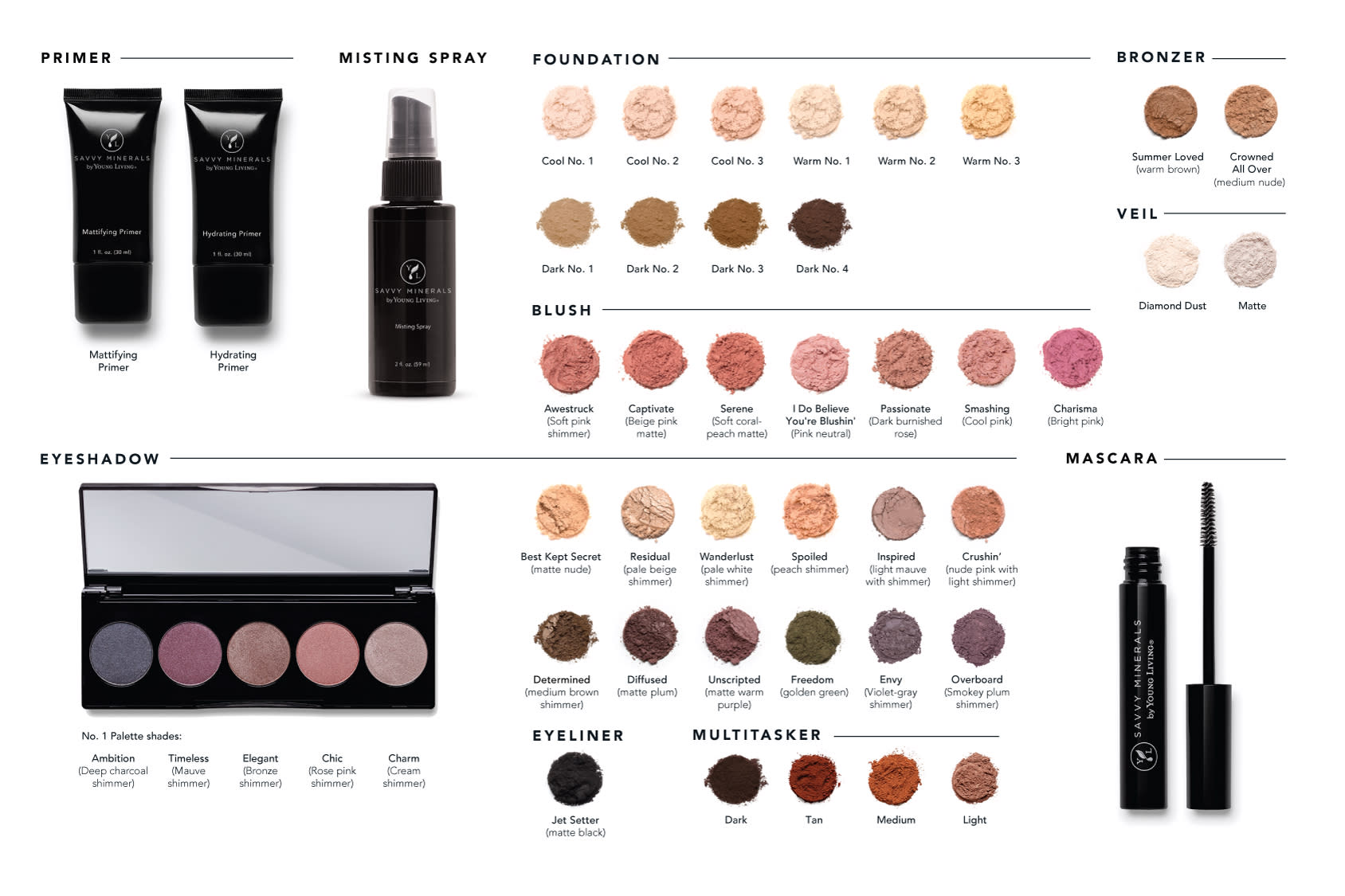 Start With These...

Primer (hydrating) - This will help you minimizes the look of pores and fine lines while creating a smooth surface for foundation to adhere to for long-lasting coverage. Dry skin will love the extra moisture!
Primer (mattifying) - Help your foundation last longer with a smooth, matte finish. Formulated to reduce shine and oil while creating a flawless, smooth surface.
Then Add...
Foundation Powder - An all-day foundation, so you don't need to worry about it as you transition between your home, work, and social life!
Bronzer - For a sun-kissed glow any time of year. Use it to enhance a tan or your overall radiance, and you'll be wearing your glow all day long. Available in natural-looking shades.
Veil (Illuminating or Setting Powder) - Highlight your best features with illuminating Diamond Dust Veil, or set your makeup with a matte finish using our Matte Veil.
Blush - This blush builds and blends beautifully, allowing you to create a radiant, natural-looking flush that suits your skin tone and a glow that lasts all day.
MultiTasker - This one is awesome! This deep, dark brown shade is perfect as an eyeliner, eyeshadow, or brow filler. Perfect for an evening look it will stay put from sunup to sundown.
All Eyes on You...
Eyeshadow Palette No 1 - This palette is brand new and so convenient! With five rich mineral shadows, you can mix and match to create a variety of styles, from subtle to dramatic.
Eyeshadow (loose powder) - The mineral base glides on smoothly for easy application, and each shade has high color payoff that easily blends and builds into your desired look.
Eyeliner - An ideal eyeliner for sensitive skin. This mineral-based eyeliner has a long-lasting, high color payoff. For higher impact, apply the powder with a moistened brush.
Mascara - Have you wished you could find a safe mascara that works with sensitive eyes? This one is made with naturally derived ingredients and infused with lavender.
Finish Your Look...
Misting Spray - Made with pure essential oils, trace minerals, and plant-based ingredients, this will give you more thorough foundation coverage, all while nourishing and refreshing your skin.
Beautiful Lip Choices!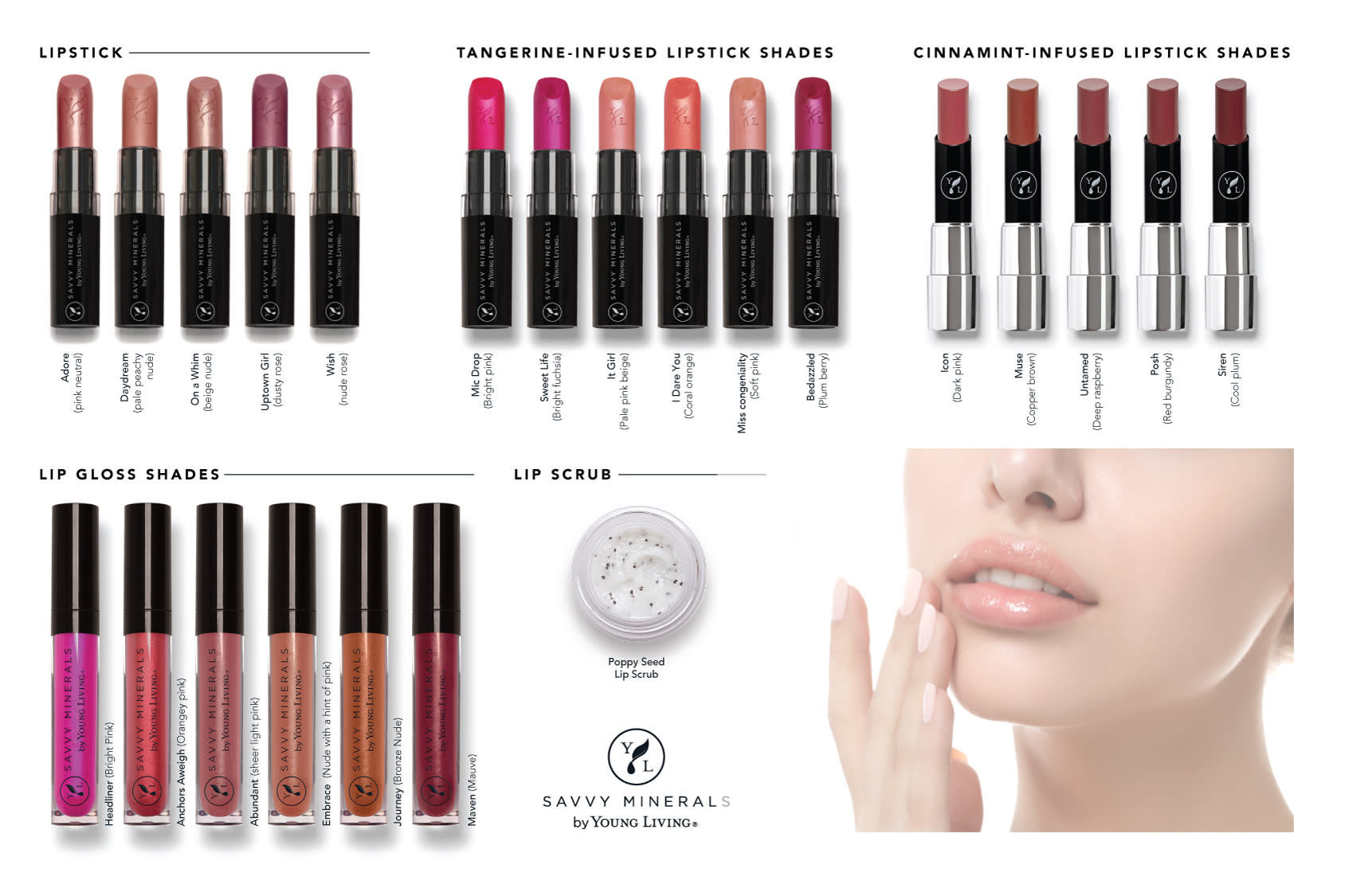 Lip Gloss - With no synthetic colorants, you'll love how your lips look fuller and how it adds shine while providing natural-looking sheer to medium color coverage.
Lipstick - I love how it glides on smoothly, with a creamy texture and medium coverage that makes application easy and forgiving.
Cinnamint Infused Lipstick - Made to glide on like butter and add a luxurious shine, this will emphasize your natural beauty. Add layers for dramatic and rich pigmentation.
Tangerine Infused Lipstick - This one glides on smoothly and has a buildable formulation so that you get the perfect shade. These lipsticks complement the natural pigmentation of your lips.
Poppyseed Lip Scrub - This daily scrub leaves your lips smooth and soft, giving your lip gloss or lipstick a flawless finish - and feel happy with the ingredients.
Time to Clean-Up...
Solid Brush Cleaner - uses natural ingredients and essential oils to gently and effectively deep clean your makeup brushes.
Silicone Cleansing Pad - helps clean makeup, oil, and impurities from your Savvy Minerals brushes. Pair this pad with the Savvy Minerals Solid Brush Cleaner and in a few easy steps, you'll have brushes free of impurities.
Makeup Remover Wipes - These easy-to-use wipes use plant-based surfactants to gently remove impurities and makeup from the skin. Light emollients leave skin feeling clean, soft, and refreshed without a residue. You will LOVE these!
Makeup Brushes Galore
With these tools, you'll have everything you need to master your makeup application. I suggest you start with the essential brush set, then slowly add the rest of the brushes to your set.
Designed to hold the optimal amount of product and provide easy makeup application
Made from high-quality synthetic fibers
Soft on skin
Dermatologist tested
Hypoallergenic bristles
Easy-to-clean bristles that dry quickly
Vegan-friendly
Made in Italy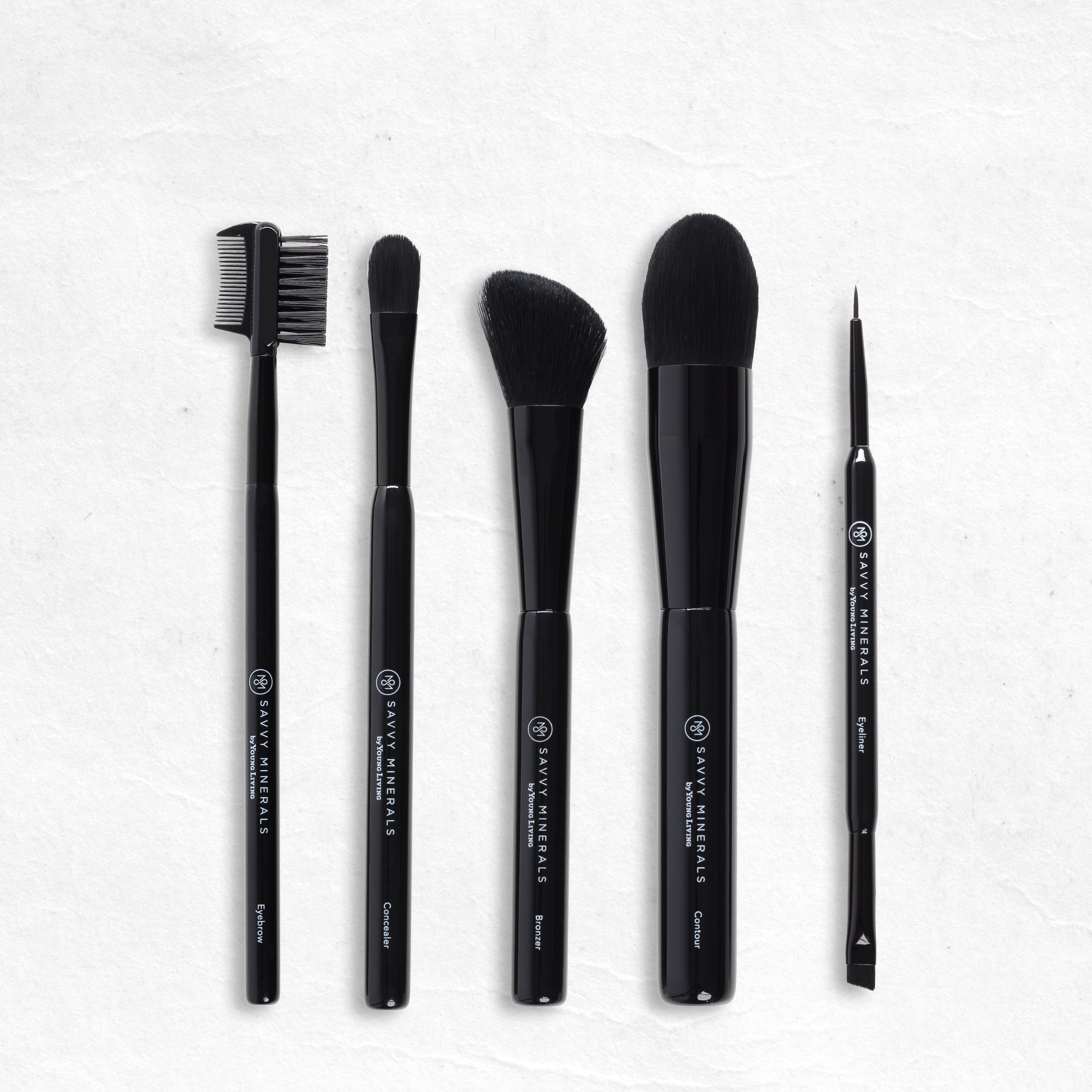 Kabuki Brush - Effortlessly blend your favorite foundations and bronzers with the Savvy Minerals by Young Living Kabuki Brush.
Concealer Brush - Designed to hold the optimal amount of product and provide easy makeup application with easy-to-clean bristles that dry quickly.
Contour Brush - With these tools, you'll have everything you need to master your makeup application, especially when you use them as a complement to your Essential Brush Set.
Bronzer Brush - When you need the perfect shade and coverage, this brush won't let you down! Build your makeup brush set with this high-quality brush.
Eyeliner Brush - Designed to hold the optimal amount of product and provide easy application and it is made from high-quality synthetic fibers that have been dermatologist tested.
Eyebrow Brush - Master your makeup application with this high-quality eyebrow brush. Add this to your brush set and you will be happy you did!
Brush Set - This awesome brush set is a perfect companion to the Savvy Minerals line. It includes five essential makeup application brushes, plus a stylish and convenient carrying case.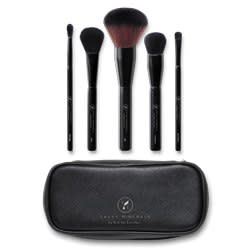 A NEW LIFESTYLE
I'd love to welcome you to the world of Young Living. Here, you will find much more than essential oils—you'll find a new lifestyle.


✅ I invite you to share your comments or ask me a question, using the form at the bottom of this page.
For Frequently Asked Questions & Usage Tips
Please Click

HERE
---
Leave a Comment / Ask a Question
Subscribe to My Updates
Here's some information about the list that you're signing up for. It will populate the description from their account.
Free Email Class: Essential Oils 101
Learn all the basics on essential oils in my FREE Essential Oils 101 Email Course. I'll also share DIY beauty and skin care recipes, homemade cleaners and other practical uses for essential oils to help you save money too.
Ready to begin a healthier life?
Get a Starter Bundle and SAVE!
Most of us begin our journey by choosing a Young Living Starter Bundle. The bundles offer considerable value for your money and they contain enough full-size items to ensure initial success using Young Living.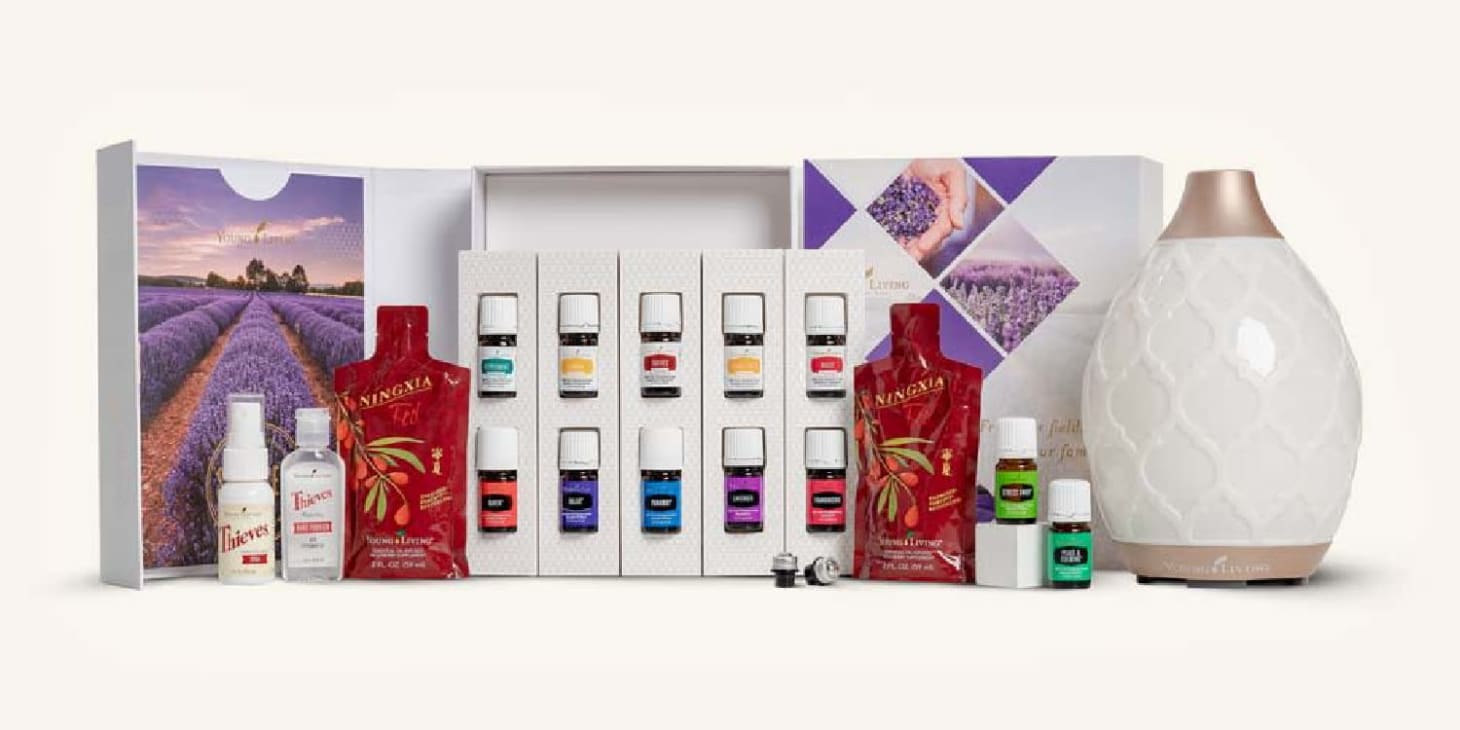 Check It Out
For Home, health, & fitness
Products for Everyone!
These products celebrate the harmony between nature, body, mind, and soul. Have you noticed that walking through lavender fields or a pine forest seems to instantly awaken your senses — from the energizing aromas to the feelings of well-being the smell evokes? Young Living infuses this into everything they create.
Next Event Title
This is a description of the event pulled from the user's account, talking about how awesome it is going to be.