Privacy Policy & Terms of Service
Last Updated: December 23, 2020
Health & Wellness with Judy ("us", "we", or "our") operates https://essenty.com/judygillum (the "Site"). This page informs you of our policies regarding the collection, use and disclosure of Personal Information we receive from users of the Site.
We use your Personal Information only for providing and improving the Site. By using the Site, you agree to the collection and use of information in accordance with this policy.
Information Collection And Use
While using our Site, we may ask you to provide us with certain personally identifiable information that can be used to contact or identify you. Personally identifiable information may include, but is not limited to your name, email address, and phone number ("Personal Information").
We collect your information by fair and lawful means, with your knowledge and consent. We also let you know why we're collecting it and how it will be used.
We don't share any personally identifying information publicly or with third-parties, except when required to by law.
Our website may link to external sites that are not operated by us. Please be aware that we have no control over the content and practices of these sites, and cannot accept responsibility or liability for their respective privacy policies.
You are free to refuse our request for your personal information, with the understanding that we may be unable to provide you with some of your desired services.
Log Data
Like many site operators, we collect information that your browser sends whenever you visit our Site ("Log Data").
This Log Data may include information such as your computer's Internet Protocol ("IP") address, browser type, browser version, the pages of our Site that you visit, the time and date of your visit, the time spent on those pages and other statistics.
In addition, we may use third party services such as Google Analytics that collect, monitor and analyze this information.

Communications
We may periodically use your Personal Information to contact you with newsletters, marketing, announcements and other information that we feel may be beneficial to you. You may opt out of receiving any of these communications from us by following the unsubscribe link or instructions provided in any email or communication we send.

Cookies
Cookies are files with small amount of data, which may include an anonymous unique identifier. Cookies are sent to your browser from a web site and stored on your computer's hard drive.
Like many sites, we use "cookies" to collect information. You can instruct your browser to refuse all cookies or to indicate when a cookie is being sent. However, if you do not accept cookies, you may not be able to use some portions of our Site.
Security
We only retain collected information for as long as necessary to provide you with your requested service. What data we store, we'll protect within commercially acceptable means to prevent loss and theft, as well as unauthorized access, disclosure, copying, use or modification.
The security of your Personal Information is important to us, but remember that no method of transmission over the Internet, or method of electronic storage, is 100% secure. While we strive to use commercially acceptable means to protect your Personal Information, we cannot guarantee its absolute security.
Changes To This Privacy Policy
This Privacy Policy is effective as of the date listed above and will remain in effect except with respect to any changes in its provisions in the future, which will be in effect immediately after being posted on this page.
We reserve the right to update or change our Privacy Policy at any time and you should check this Privacy Policy periodically. Your continued use of the Service after we post any modifications to the Privacy Policy on this page will constitute your acknowledgment of the modifications and your consent to abide and be bound by the modified Privacy Policy.
If we make any material changes to this Privacy Policy, we will notify you either through the email address you have provided us, or by placing a prominent notice on our website.
Your continued use of our website will be regarded as acceptance of our practices around privacy and personal information.
Contact Us
If you have any questions about this Privacy Policy, please contact us.
Comments are currently closed
Subscribe to My Updates
Here's some information about the list that you're signing up for. It will populate the description from their account.
Free Email Class: Essential Oils 101
Learn all the basics on essential oils in my FREE Essential Oils 101 Email Course. I'll also share DIY beauty and skin care recipes, homemade cleaners and other practical uses for essential oils to help you save money too.
Ready to begin a healthier life?
Get a Starter Bundle and SAVE!
Most of us begin our journey by choosing a Young Living Starter Bundle. The bundles offer considerable value for your money and they contain enough full-size items to ensure initial success using Young Living.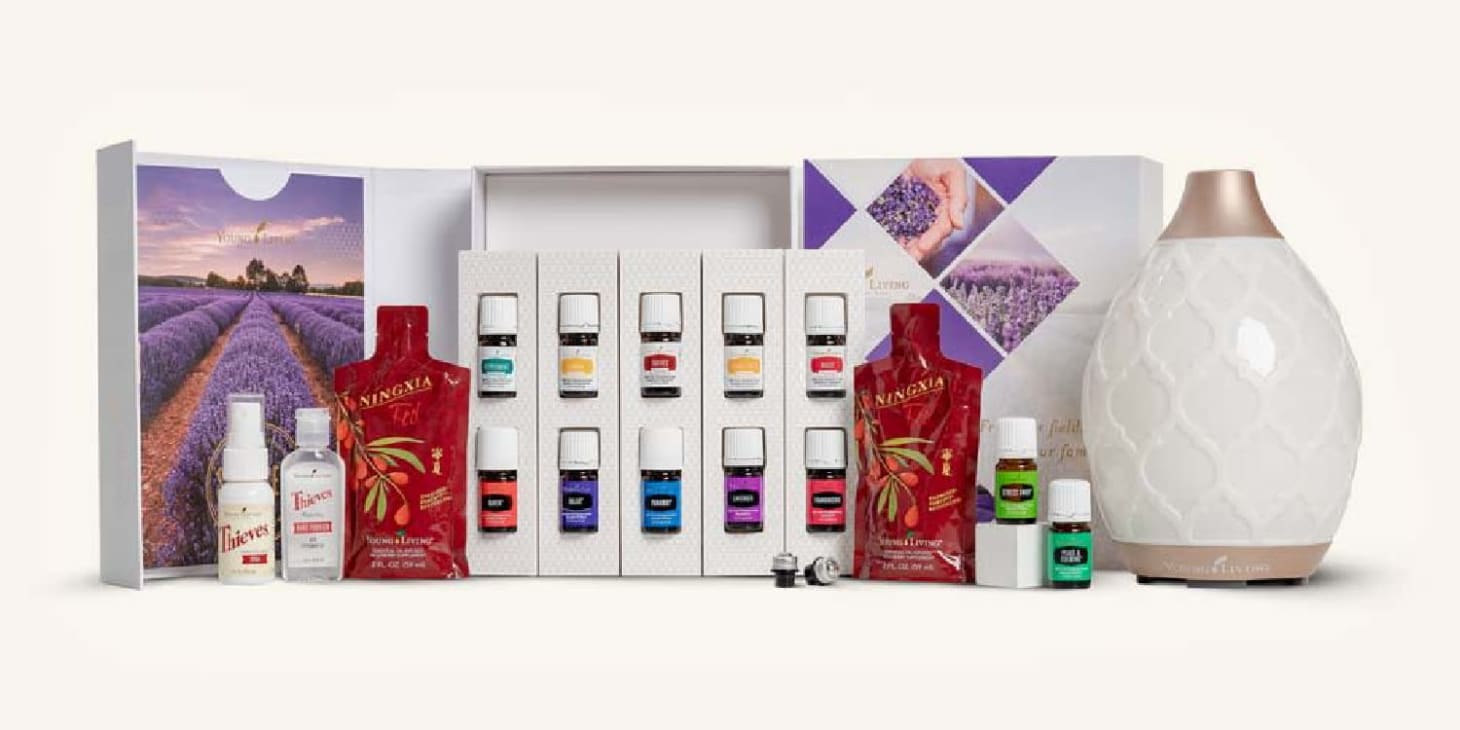 Check It Out
For Home, health, & fitness
Products for Everyone!
These products celebrate the harmony between nature, body, mind, and soul. Have you noticed that walking through lavender fields or a pine forest seems to instantly awaken your senses — from the energizing aromas to the feelings of well-being the smell evokes? Young Living infuses this into everything they create.
Next Event Title
This is a description of the event pulled from the user's account, talking about how awesome it is going to be.