Easy Two-Minute Essential Oil-Infused Salad Dressings
Do you make your own salad dressings? They are easy to make and you know exactly what's in them. Grocery store salad dressings are full of all sorts of questionable ingredients these days—not to mention excess fat, sugar, and sodium. That's why I like to make my own. A favorite homemade salad dressing is my White Balsamic Grapefruit Salad Dressing (video at the end of this post) that includes a bit of grapefruit essential oil.
Here are some recipes you can use to whip up your own and feel good knowing exactly what's in them, plus enjoy incredible essential oil flavor. The best part? These homemade salad dressings will be ready in less time than it takes to heat up that frozen burrito.
Keep in mind that essential oils are very strong, so don't add more than what is shown in these recipes.
Sweet and Tangy Balsamic Vinaigrette
Ingredients (just 5 ingredients!)
2 teaspoons balsamic vinegar
2 teaspoons Dijon mustard
2 teaspoons honey
4 drops Grapefruit, Lemon, Lime, or Orange Vitality essential oil (Grapefruit EO is one of my favorites!)
4 tablespoons extra virgin olive oil
Directions
Whisk all ingredients together until well combined.
Pairs well with fresh basil, Roma tomatoes, and mozzarella balls.
Simple Vinaigrette
Ingredients
2 tablespoons apple cider vinegar
1 teaspoon honey
¼ teaspoon salt
½ teaspoon ground mustard
1 tablespoon grated onion
2 drops Lemon Vitality essential oil
4 tablespoons extra virgin olive oil
Directions
Whisk all ingredients together until well combined.
Pairs well with mixed green salad, chicken, Young Living Organic Dried Wolfberries, parmesan, and walnuts.
Ginger-Honey Soy Dressing
Ingredients (another 5-ingredient recipe)
2 tablespoons fresh garlic, minced
1 tablespoon honey
2 tablespoons soy sauce
4 tablespoons extra virgin olive oil
2 drops Ginger Vitality essential oil
Directions
Whisk all ingredients together until well combined.
Pairs well with Napa cabbage, chicken, green onions, mandarin oranges, peanuts, and sesame seeds.
White Balsamic Grapefruit Salad Dressing
Last, I'd like to share a video I created showing how I made a salad dressing with Grapefruit essential oil, one of my favorite oils. The other ingredients include extra virgin olive oil, white balsamic vinegar, honey, Italian seasoning (or dried basil and dried oregano), Braggs liquid aminos, and Himalayan salt.
Grapefruit Salad Dressing from Kathy Van Pelt on Vimeo.
Give these a try and let me know which is your favorite.
Kathy
Member # 3484293
Text me your questions! (760) 519-4071
---
Leave a Comment / Ask a Question
Subscribe to My Updates
Here's some information about the list that you're signing up for. It will populate the description from their account.
Free Email Class: Essential Oils 101
Learn all the basics on essential oils in my FREE Essential Oils 101 Email Course. I'll also share DIY beauty and skin care recipes, homemade cleaners and other practical uses for essential oils to help you save money too.
Ready to begin a healthier life?
Get a Starter Bundle and SAVE!
Most of us begin our journey by choosing a Young Living Starter Bundle. The bundles offer considerable value for your money and they contain enough full-size items to ensure initial success using Young Living.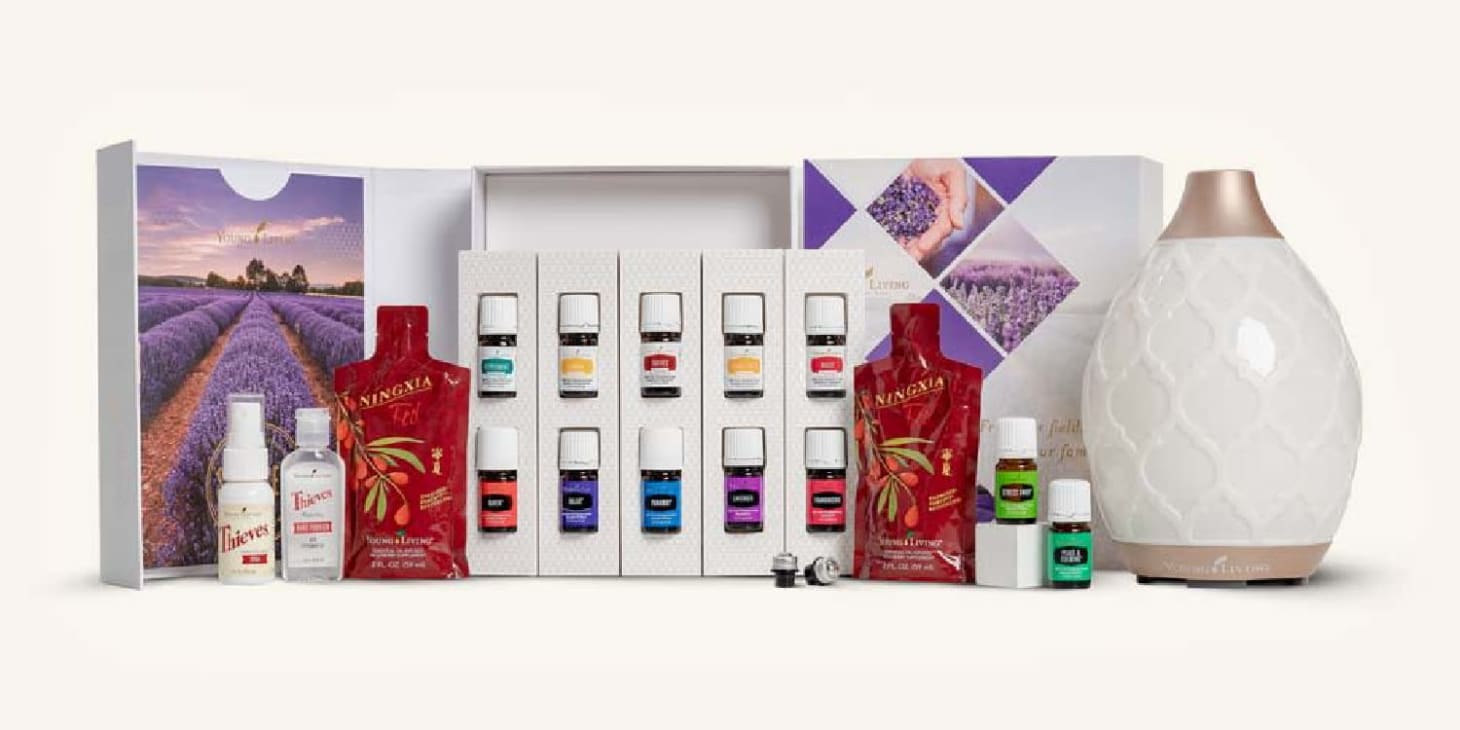 Check It Out
For Home, health, & fitness
Products for Everyone!
These products celebrate the harmony between nature, body, mind, and soul. Have you noticed that walking through lavender fields or a pine forest seems to instantly awaken your senses — from the energizing aromas to the feelings of well-being the smell evokes? Young Living infuses this into everything they create.
Next Event Title
This is a description of the event pulled from the user's account, talking about how awesome it is going to be.