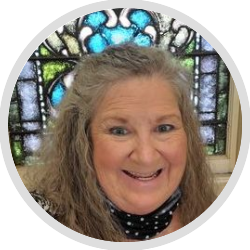 Welcome! I am looking forward to getting to know you!
I'm so happy you stopped by. It is with great pride that I am able to share the most authentic essential oils in the world.
I am Julie Stough I live in Lake Wales FL. I was introduced to Young Living in 2013, with a lot of major health issues going on, In 2015 I was diagnosed with stage 4 triple-negative breast cancer I have since changed my lifestyle and remove harmful chemicals from my life and at 62 I can honestly say I feel better than I did at 40.
I thank God for the tools he put in place for us to restore ourselves. It gives me great pleasure to be able to guide others to the healings, God provides for us, He made the plants to heal our bodies, Genesis 1:29, Ezekiel 47:12 God doesn't want us to live in fear, he wants us to live in Faith.
If health results are important in your family, I hope you spend some time here reading about these bottles of miracles as well as all the oil-infused products (I say I'm double dipping when I use the oil-infused products!). If all of your questions are not answered on this site, I'm only a phone call away . . . so please don't hesitate to reach out to me! I am one of many who was searching for answers. I knew there had to be options for our health that were effective, safe, simple, What I found in Young Living was so much more than I ever bargained for. Energy, vibrance, safe products, radiant skin, convenient solutions, and a community of people who are empowered to make changes.
My desire is to help those families live a abundant life of contentment and joy. To help them stay healthy, enjoy each other, be able to take vacations with those they love

That being said our heavenly Father…He has worked out a plan for us to do just that, we just have to seek Him and follow His plan.
The business I'm in, I'm in it for LIFE, literally! And it is a mathematical certainty because His provision WORKS!! The only thing that is uncertain is your commitment and dedication to see it through. The neat thing is YOU are the one who controls the commitment.

SHARE! Some will say yes, some will say no, That's okay just share again, and again, He will bless you because HE WANTS an abundant life for you and your family. Trust His promise and His faithfulness.

You were created to be FREE. So claim your freedom, speak life over yourself, your business, your family, and take flight on eagle wings and SOAR to the level where you have dared to dream.

REMEMBER, you are the only one with the power to alter the outcome of your dreams, and your Father Knows Best because He owns it all and is just waiting to hand you all you will ask for and all to which you are willing to give Him the Glory.


We are always ready to grab hands as you pursue physical, emotional, spiritual, and financial freedom. Join us and find YOUR answers!
If all of your questions haven't been answered on this site, please don't hesitate to reach out to me!