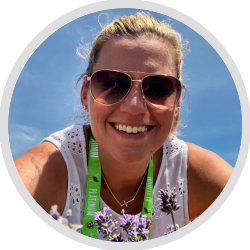 Welcome!
Hopefully you're here because you want to find out how Young Living products can make your life better. I'm here to tell you that they can!
My name is Michelle Bannio. I'm a wife to a hard working husband and a mother of 2 energetic children. I've been using Young Living products since 2013 and my life hasn't been the same since. The first product I fell in love with was the Home Diffuser. As soon as I got it, I took it out of the box, filled it with water and put in a few drops of my favorite oil, Thieves, in. The smell was heavenly and I felt great about putting therapeutic oils into the air for my family. Then I experienced the magic of an oil blend called Peace & Calming. The first day I received my Premium Starter Kit, my son was all hopped up on steroids because he had pneumonia. He was acting like a crazy person before bed time so I grabbed some oil and put it on the back of his neck. He calmed down and went to sleep immediately. After that, I was sold! Since then, I've fallen in love with Young Living's supplements, and even their beauty and nutrition products.
Soon after I purchased my Premium Starter Kit I decided to get involved in the business side of Young Living. I'm no sales person, but by simply sharing with family and friends what oils had done for us, it was easy to get my team started. I was able to achieve the coveted Silver in 6 oil kit worth $2,000 and help others on my team do the same.
So what can I do for you? If you'd like to learn more about essential oils and other Young Living products, or if you know about oils but want to learn about the business side, I'm your girl. Please contact me and I will help you in any way I can.
Thanks for visiting!
Michelle