KidScents MightyVites Chewable Tablets
| | |
| --- | --- |
| Item: | 20557 |
| Size: | 120 ct |
| Discount Price: | $44.50 |
| Price: | $58.55 |
KidScents® MightyVites™ include a full range of vitamins, minerals, antioxidants, and phytonutrients that deliver whole-food multi-nutrient support to your child's general health and well-being.
Following in the footsteps of the recent Master Formula™ reformulation, MightyVites benefit from Orgen-kids®, a nutrient-dense, food-based superfruit, plant, and vegetable complex. Free of preservatives and artificial colors and flavors, these delicious, berry-flavored chewables give your children full nutritional support.
Orgen-kids® is formulated with Orgen-FA®, which is the best source for natural folate available. Orgen-FA® is 100% nt USDA Certified Organic and does not contain synthetic folic acid or additives. It is extracted using hot water and is no different than the folic acid that is produced when boiling broccoli.
Product Snapshot

BENEFITS
Ingredients provide a premium, synergistic complex to support your child's body
Provides premium vitamins, minerals, and food-based nutrients to support general health and well-being
Energizes, builds, and supports your child's wellness
Specifically designed for children using nutrient-dense, food-based superfruits, plants, and vegetables to deliver a full spectrum of vitamins, minerals, antioxidants, and phytonutrients
Fortified with Orgen-FA®, an ingredient included in Orgen-Kid®, which is the best source for naturally derived folate available
Offers a daily whole-food multinutrient
Contains no preservatives or synthetic flavors or colors
Formulated with wolfberry powder

CONTENTS
KidScents MightyVites—120 Tablets

KEY INGREDIENTS
A Master Formula-type product for children, KidScents MightyVites include Orgen-kids with the following natural food-based key ingredients: Natural mixed carotenoids, Natural vitamin B1 (Thiamin), Natural vitamin B2 (Riboflavin), Natural vitamin B3 (Niacin), Natural vitamin B5 (Pantothenate), Natural vitamin B6 (Pyridoxine), Natural vitamin B9 (Folate), Natural vitamin C, Natural vitamin E, Natural biotin, Natural magnesium, Natural zinc, Natural copper, Natural manganese, Natural potassium, Natural selenium, Wolfberry powder, Barley grass, Broccoli sprout, Kosher vitamin D3, and Vitamin B12.
Suggested Uses

EXPERIENCE
KidScents MightyVites come in a chewable powder tablet in Wild Berry flavor.

DIRECTIONS
Children ages 4–12, take 4 chewable tablets daily. Can be taken separately or in a single daily dose.
STORAGE: Keep in a cool, dark place.

CAUTIONS: Keep out of reach of children. Do not exceed recommended dosage. If you are pregnant, nursing, taking medication, or have a medical condition, consult a health professional prior to use.

* These statements have not been evaluated by the Food and Drug Administration. Young Living products are not intended to diagnose, treat, cure, or prevent any disease.
Ingredients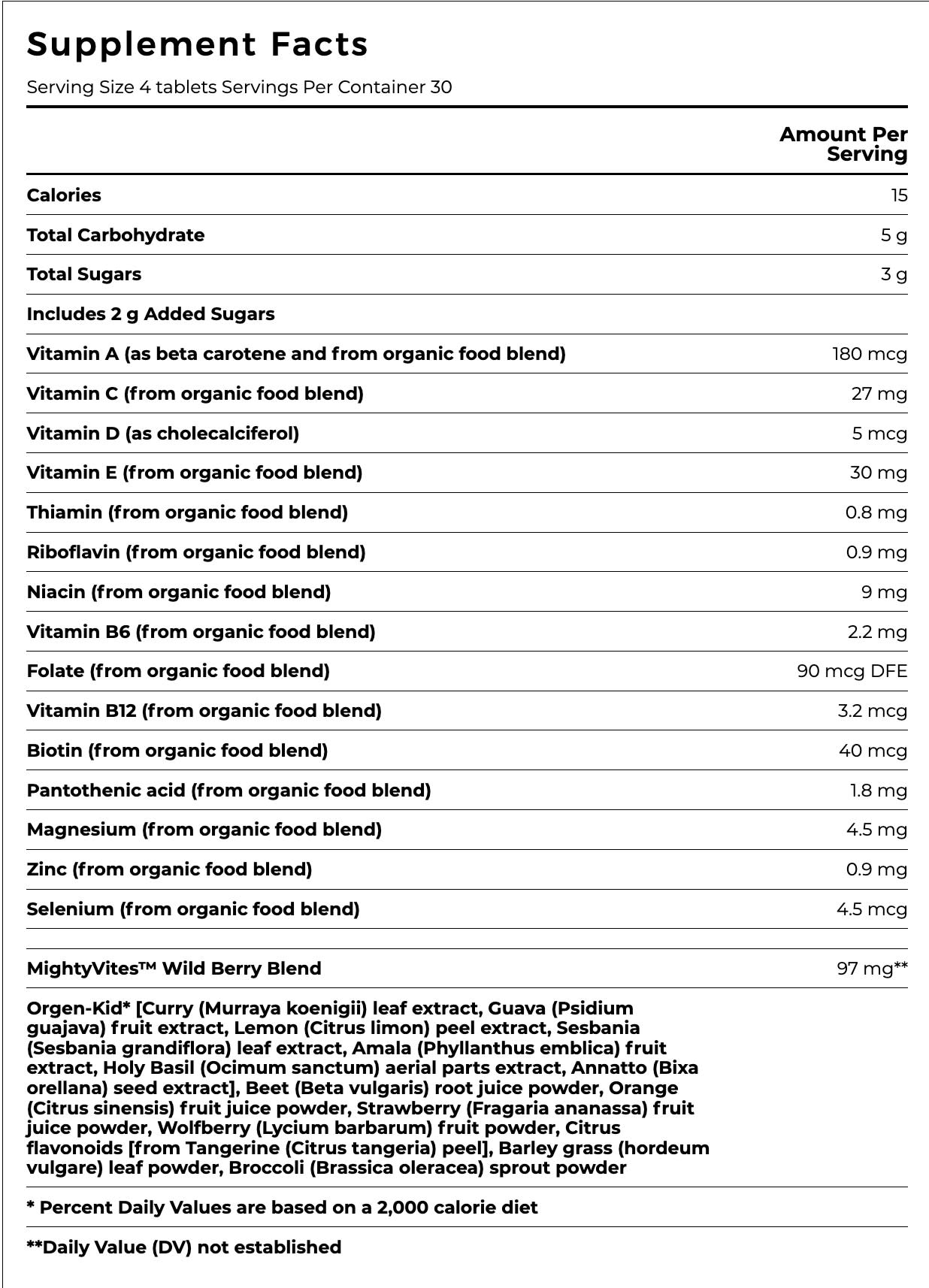 OTHER INGREDIENTS
Natural sweetener (Erythritol, Oligosaccharide), Malic acid, Stevia (Stevia rebaudiana) leaf extract, Silica, Magnesium stearate
Leave a Comment / Ask a Question
Subscribe to My Updates
Here's some information about the list that you're signing up for. It will populate the description from their account.
Free Email Class: Essential Oils 101
Learn all the basics on essential oils in my FREE Essential Oils 101 Email Course. I'll also share DIY beauty and skin care recipes, homemade cleaners and other practical uses for essential oils to help you save money too.
Ready to begin a healthier life?
Get a Starter Bundle and SAVE!
Most of us begin our journey by choosing a Young Living Starter Bundle. The bundles offer considerable value for your money and they contain enough full-size items to ensure initial success using Young Living.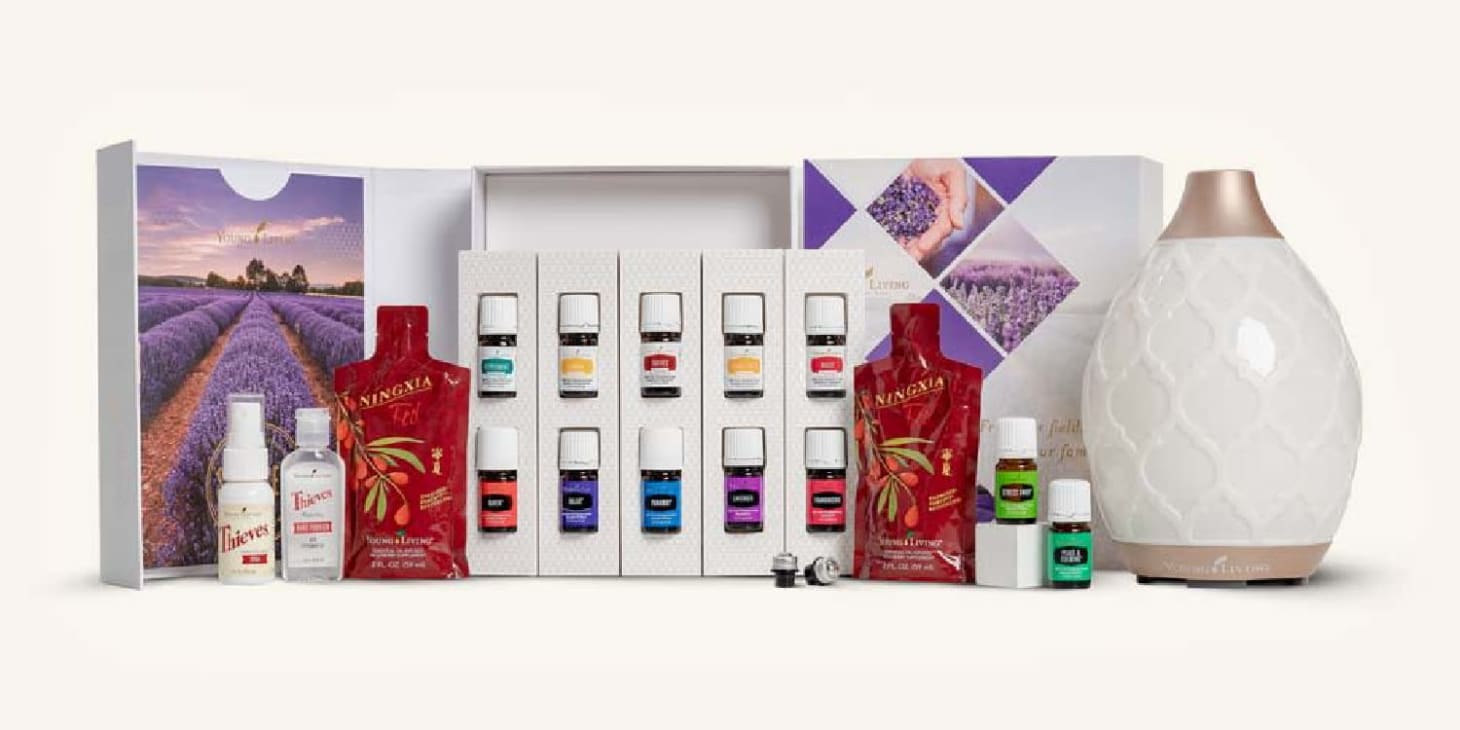 Check It Out
For Home, health, & fitness
Products for Everyone!
These products celebrate the harmony between nature, body, mind, and soul. Have you noticed that walking through lavender fields or a pine forest seems to instantly awaken your senses — from the energizing aromas to the feelings of well-being the smell evokes? Young Living infuses this into everything they create.
Next Event Title
This is a description of the event pulled from the user's account, talking about how awesome it is going to be.