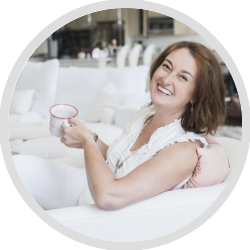 We are Grateful for YOU! Would love to hear about you too.
Life changes constantly, whether we plan it or not, want it or not.

My life changed significantly when I decided to step down from my 60 hours as Director of a Children's Counseling Program and take the step into motherhood and dedicated my time to taking care of my daughter by becoming a stay-at-home mom. I truly believe that as moms, women, and people in general, we have natural abilities to conquer challenges that comes our way as we have the power to make change happen! What do you think? Would you agree with me?

It was in July 2015 when we brought Young Living Essential Oils and products and started to incorporate a Healthier Lifestyle into our home and with that, we started our New Chance Wellness & Essential Oils family and our journey for a more healthier and balanced life.

But, wait! What made us change? See, a couple of months before our daughter started kindergarten, I faced an emergency surgery and that was the WAKE UP call for our family to take action. We felt the need to do more in our lives, to do what we love, and that was offering support and guidance to others and ultimately helping people, and Young Living purpose just felt right in with our family

How about you? Are you Ready to Give a New Chance to YOUR Wellness? We would LOVE to have YOU!
With care, Mara Seber
New Chance Wellness & Essential Oils