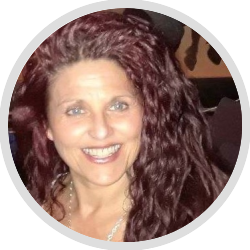 ~Inspiring the Creative Within
I am a God – inspired, sport bike riding, free-thinking, crystal wearing, energy reader. I love my oils, the cello, creating art, animals, this beautiful planet and exploring the world.

When there are no cars coming, I tend to cross the street on the red hand! I also speak my mind and may not always say the "right" thing!

I choose unlimited choices, financial independence, endless opportunity, growth, and constant surprises! I am edgy and love unique things. If it's one-of-a-kind and no one else is doing it, I like it!
I came to essential oils because it fit right in with my holistic, high-vibrational lifestyle and I haven't looked back in the 4+ years I have been blessed with these magical gifts from Mother Earth.
I am the healthiest I've ever been body, mind, and spirit because of these oils and oil-infused products. I use everything. I have been able to let go of migraines, pain, fluctuating weight, energy loss, fogginess, and a myriad of other "things we all DEAL with," I look and feel younger. I have even been able to get off the financial roller coaster that I was on because of Young Living and these amazing little bottles of essential oil.
I am here to support you to get the results you want. Whether it's physical, emotional, environmental, or financial, I am here to help and point you in the right direction and walk with you every step of the way.
You can let go of what is no longer serving you and say YES, to what will!
ARE YOU READY?