| | |
| --- | --- |
| Item: | 3056 |
| Size: | 15 dual |
| Discount Price: | $51.75 |
| Price: | $68.09 |
Slique® CitraSlim™ is formulated with naturally derived ingredients to promote healthy weight management when combined with a balanced diet and regular exercise.*
Slique CitraSlim also includes a proprietary citrus extract blend, which some studies suggest may help support the body in burning excess fat when used in conjunction with a healthy weight-management plan.* This polyphenolic mixture of flavonoids offers powerful antioxidants that are touted for their health benefits.* This blend may also support the release of free fatty acids, which help break down fat.*
Slique CitraSlim features a two-capsule formulation in a convenient dual-serving daily sachet:
Once-Daily Liquid Capsule
The liquid capsule delivers pomegranate seed oil, Lemongrass, Lemon Myrtle, and Idaho Balsam Fir essential oils.
This blend is high in citral, which is a constituent that may increase metabolic activity.*
Powder Capsules
Three power-packed powder capsules contain a proprietary citrus extract blend, cinnamon powder, bitter orange extract, fenugreek seed, ocotea leaf extract, and a customized blend of enzymes and four essential oils: Ocotea, Cassia, Spearmint, and Fennel.
Slique CitraSlim is designed to be used in conjunction with other Young Living Slique products.
*These statements have not been evaluated by the Food and Drug Administration. This product is not intended to diagnose, cure, treat, or prevent any disease.
Suggested Uses

DIRECTIONS
Consume 2 powder capsules in the morning with 8 ounces of water.
Consume 1 powder and 1 liquid capsule with 8 ounces of water in the afternoon, before 3 p.m.
If you miss taking your capsules in the morning, you may take all 4 capsules together in the afternoon, before 3 p.m.
Ingredients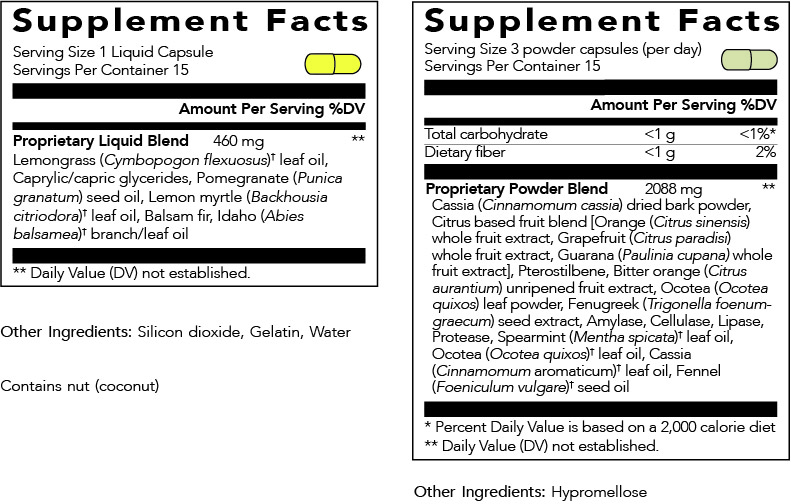 Leave a Comment / Ask a Question
Subscribe to My Updates
Here's some information about the list that you're signing up for. It will populate the description from their account.
Free Email Class: Essential Oils 101
Learn all the basics on essential oils in my FREE Essential Oils 101 Email Course. I'll also share DIY beauty and skin care recipes, homemade cleaners and other practical uses for essential oils to help you save money too.
Ready to begin a healthier life?
Get a Starter Bundle and SAVE!
Most of us begin our journey by choosing a Young Living Starter Bundle. The bundles offer considerable value for your money and they contain enough full-size items to ensure initial success using Young Living.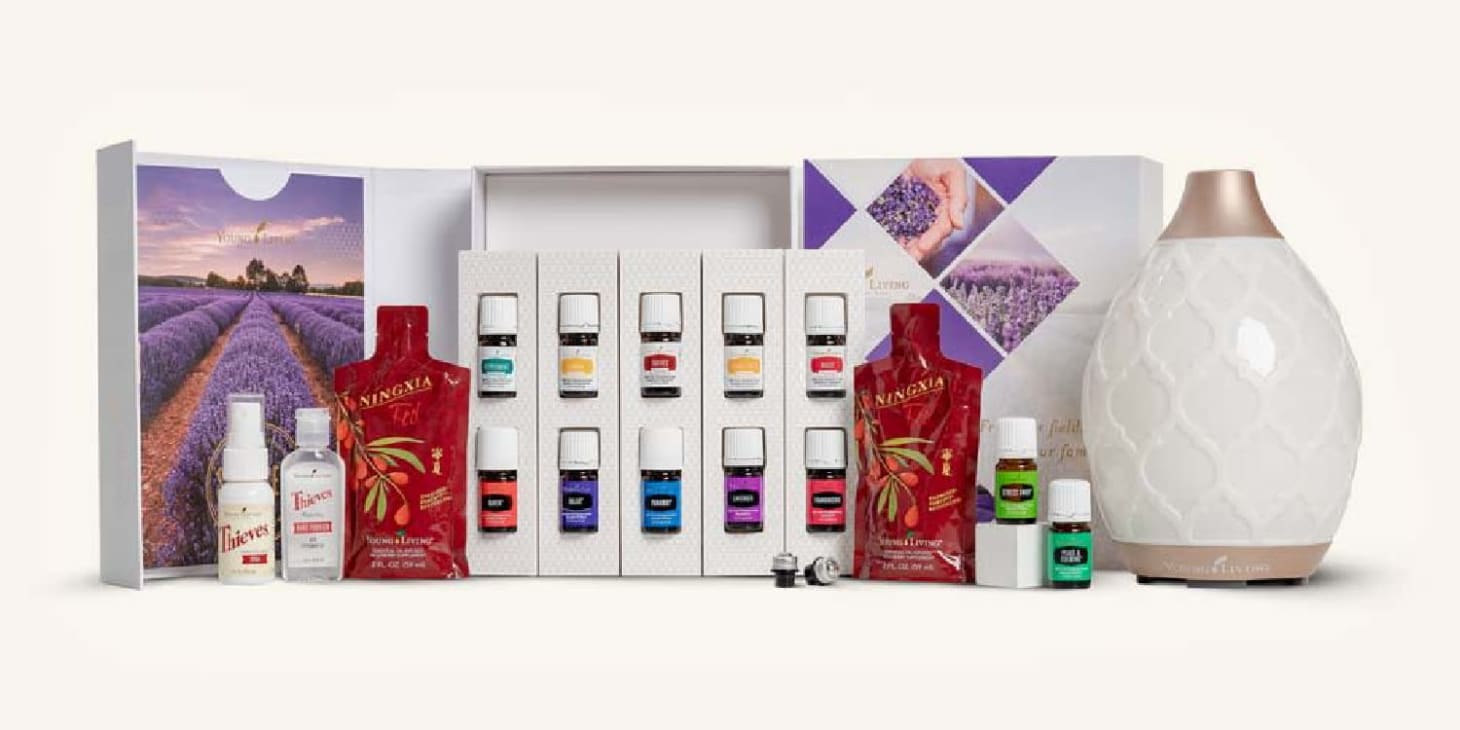 Check It Out
For Home, health, & fitness
Products for Everyone!
These products celebrate the harmony between nature, body, mind, and soul. Have you noticed that walking through lavender fields or a pine forest seems to instantly awaken your senses — from the energizing aromas to the feelings of well-being the smell evokes? Young Living infuses this into everything they create.
Next Event Title
This is a description of the event pulled from the user's account, talking about how awesome it is going to be.