Take the guesswork out of selecting products for specific needs. In addition to the Essential Oil Starter Bundle, (where I started my journey), Young Living also offers the Thieves Starter Bundle, (I replaced all my cleaning products with this one) and the NingXia Red Starter Bundle, (all at heavily discounted pricing). I've put together some of my favorite oil-infused products that are tried and true in my house and used by my family. I've linked each so you can familiarize yourself with how they might assist you.
Ordering as a Bundle with 100 PV + also unlocks a 24% discount for an entire year and ensures you get free shipping on this order!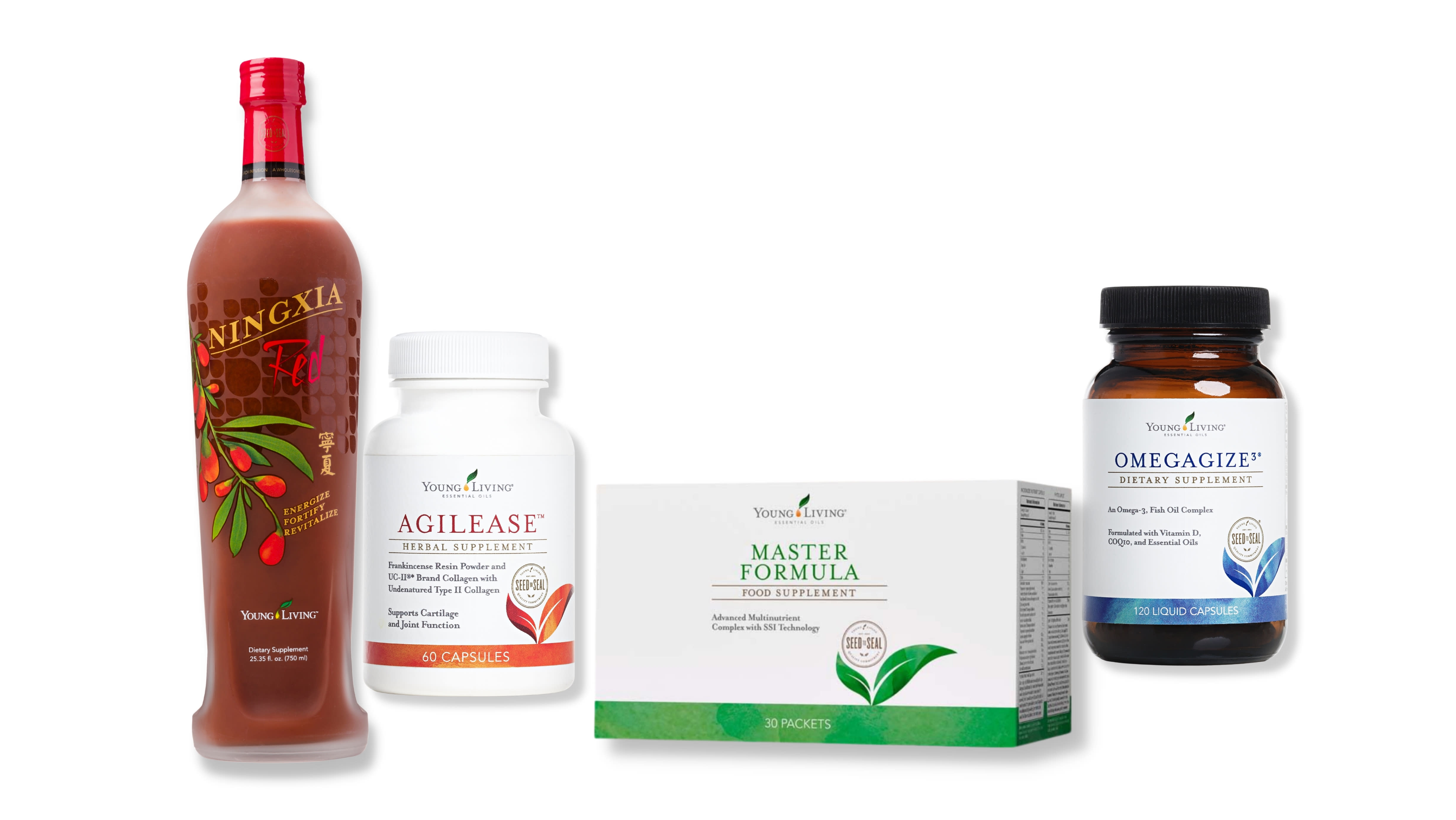 These are our daily supplement choices to support our overall wellness.
We start our day with a 1-2 oz shot of NingXia Red because it's jam-packed full of the goodness we need to support our good health. What we really like is the taste and the healthy energy levels it gives us.
AgilEase® is important to us for supporting joint health, healthy cartilage, joint flexibility, and mobility.
Master Formula™ We love the individual packets that make it so easy and convenient to take.
OmegaGize³® We get all the benefits of fish oils, but with this formula, we don't get any fish taste!
Shop Now
Prostate Health is a product my husband won't go without. It supports his glandular system and maintains healthy, normal prostate function.
Powergize we use this formula to helps our mental clarity, concentration, and alertness. Try it when you work out to get a real bang for your buck!
Femigen is my go-to for supporting my system (and my husband doesn't want me to be without it LOL!) I always have a good day with my Femigen!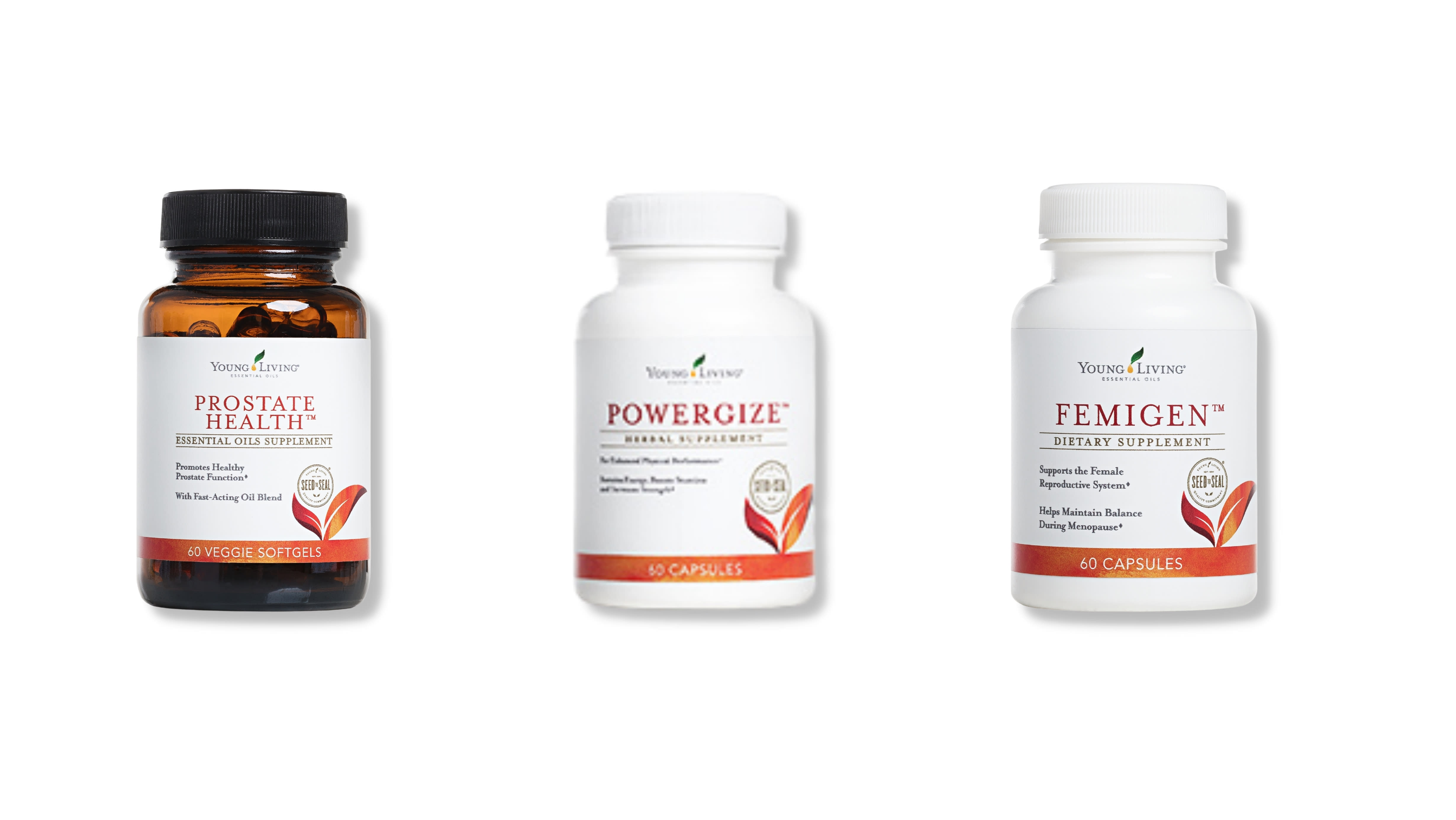 Shop Now
Love to cook? Me too! This bundle is perfect for the home cook or professional chef. It also makes a great gift, I should know, my friend sent this to me and I love it so much I want everyone to know about it!!!
The Vitality Culinary Kit has all the tools you need to confidently infuse your dishes with Young Living's Non-GMO certified Vitality Essential Oils.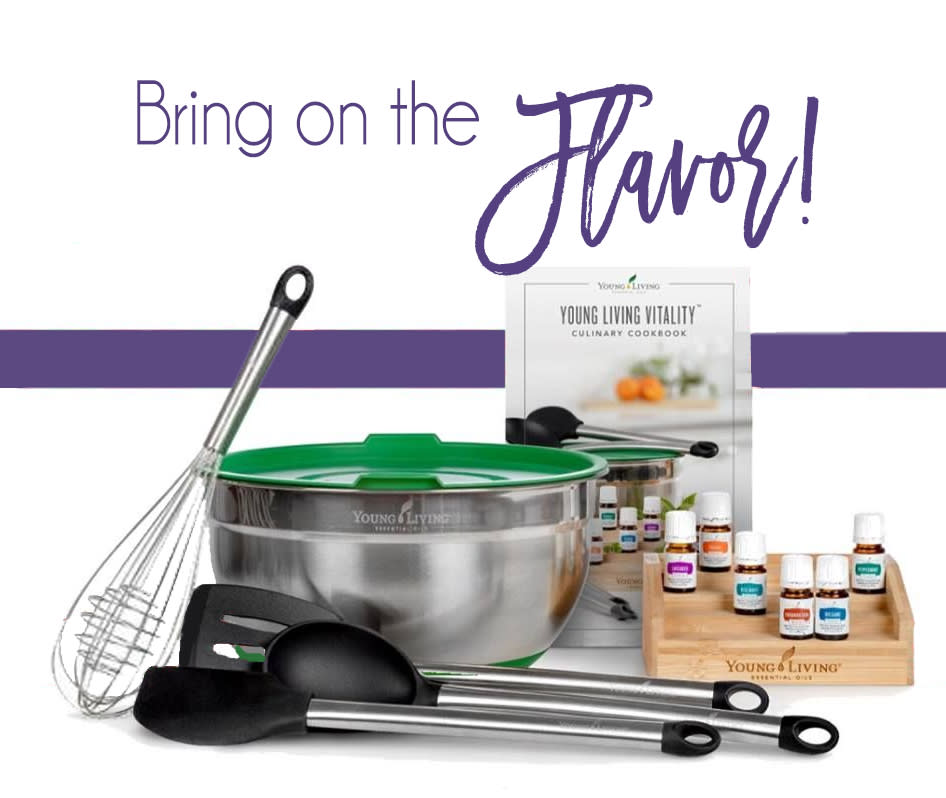 Includes:

Peppermint Vitality

Lavender Vitality

Cinnamon Bark Vitality

Oregano Vitality

Orange Vitality

Rosemary Vitality
In addition to six Vitality oils, this kit features a high-quality stainless steel mixing bowl with a silicone lid, four stainless steel, and silicone utensils (whisk, spatula, scraper, and serving spoon), the Vitality Culinary Cookbook, and a bamboo oil rack.
Be sure to check out my Cooking with Oils post and see how oils measure up, I think you'll be surprised how economical it is to replace fresh and dried herbs with essential oils!