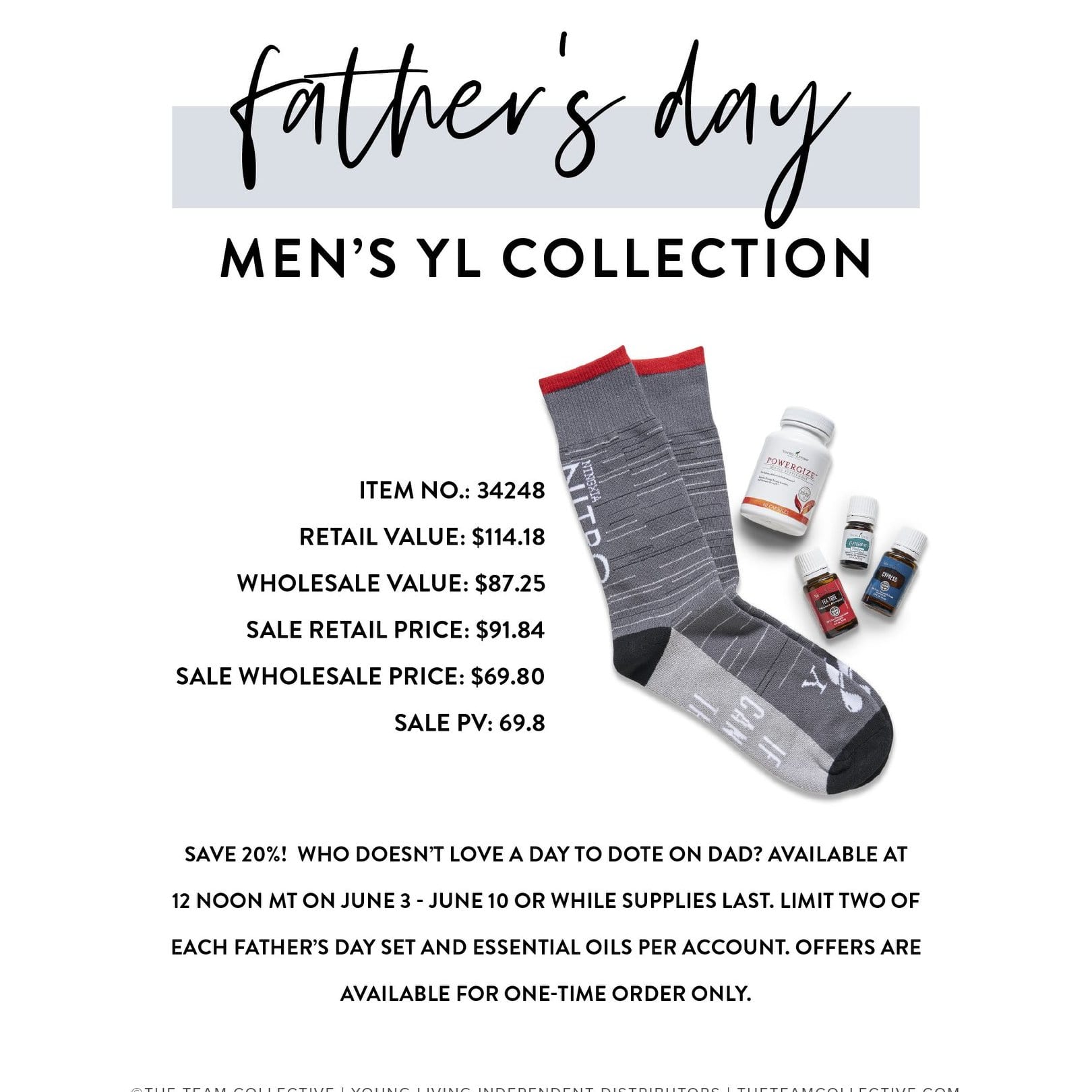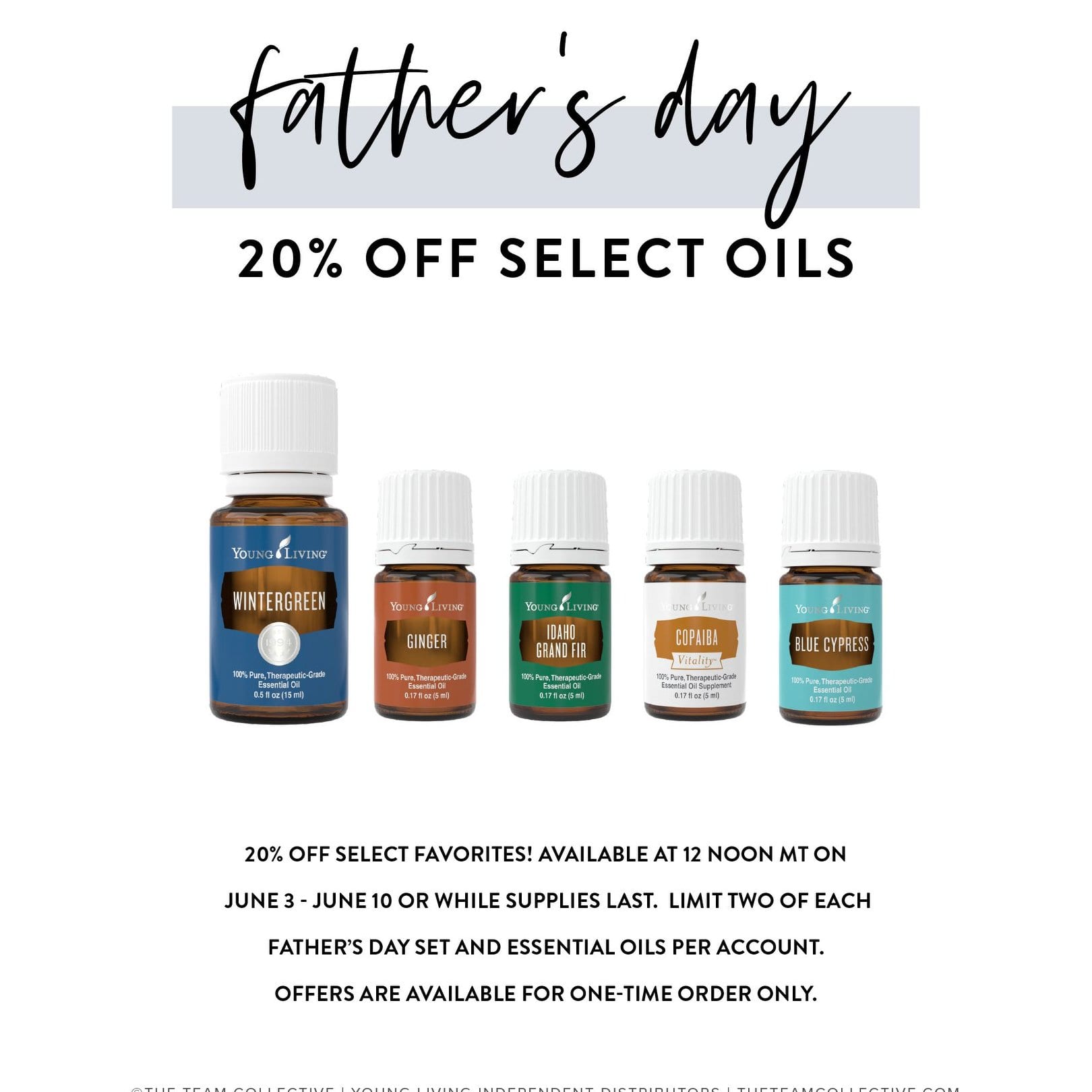 Are you ready to celebrate all the amazing dads in your life? They can only have so many ties, so how about this Father's Day you give them something good for them that they'll also love.
📷
Save on exclusive Father's Day bundles starting tomorrow, June 3rd at 12 PM (MT) until June 10th at 12 PM (MT). On top of that, get 20% off select oils that dads and moms and kids and basically everyone loves!
Need some ideas to add on to these bundles or customize them for the special da
ds in your life? Check out the Shutran line of products. Bearded dads can enjoy the Shutran Beard Oil, or maybe they want a little extra confidence and a natural cologne with the original Shutran essential oil blend? There's something there for every dad and they're all a great addition to any gift! Remember, these go live sometime after 12 PM (MT) today, June 3rd, and will be available until June 10th at 12 PM (MT) or while supplies last! Take a look at all the great deals.

MEN'S TRAVEL BUNDLE
This set contains:
- Toiletry bag
- Peppermint, 5 ml
- Deep Relief, 5 ml
- Copaiba, 15 ml
Item No.: 34247
Retail Value: $116.78
Wholesale Value: $88.75
Sale Retail Price: $98.68
Sale Wholesale Price: $75.00
Sale PV: 55.00

MEN'S YL COLLECTION WITH FREE NINGXIA-BRANDED SOCKS
This set contains:
- PowerGize, 60 ct.
- Peppermint Vitality
- Tea Tree, 15 ml
- Cypress, 15 ml
- NingXia branded socks
Item No.: 34248
Retail Value: $114.18
Wholesale Value: $87.25
Sale Retail Price: $91.84
Sale Wholesale Price: $69.80
Sale PV: 69.80


20% OFF SELECT OILS

Copaiba Vitality
Item No.: 5632D
Retail Value: $28.95
Wholesale Value: $22.00
Sale Retail Price: $23.16
Sale Wholesale Price: $17.60
Sale PV: 17.60

Ginger 5 ml
Item No.: 3557D
Retail Value: $17.76
Wholesale Value: $13.50
Sale Retail Price: $14.21
Sale Wholesale Price: $10.80
Sale PV: 10.80

Wintergreen 15 ml
Item No.: 3658D
Retail Value: $24.01
Wholesale Value: $18.25
Sale Retail Price: $19.21
Sale Wholesale Price: $14.60
Sale PV: 14.60

Blue Cypress 5 ml
Item No.: 3083D
Retail Value: $39.14
Wholesale Value: $29.75
Sale Retail Price: $31.32
Sale Wholesale Price: $23.80
Sale PV: 23.80

Idaho Grand Fir 5 ml
Item No.: 3314D
Retail Value: $35.20
Wholesale Value: $26.75
Sale Retail Price: $28.16
Sale Wholesale Price: $21.40
Sale PV: 21.40


HELPFUL GIFT
Toiletry Bag
Item No.: 33164
Retail Price: $26.32
Wholesale Price: $20.00
Comments are currently closed
Subscribe to My Updates
Here's some information about the list that you're signing up for. It will populate the description from their account.
Free Email Class: Essential Oils 101
Learn all the basics on essential oils in my FREE Essential Oils 101 Email Course. I'll also share DIY beauty and skin care recipes, homemade cleaners and other practical uses for essential oils to help you save money too.
Ready to begin a healthier life?
Get a Starter Bundle and SAVE!
Most of us begin our journey by choosing a Young Living Starter Bundle. The bundles offer considerable value for your money and they contain enough full-size items to ensure initial success using Young Living.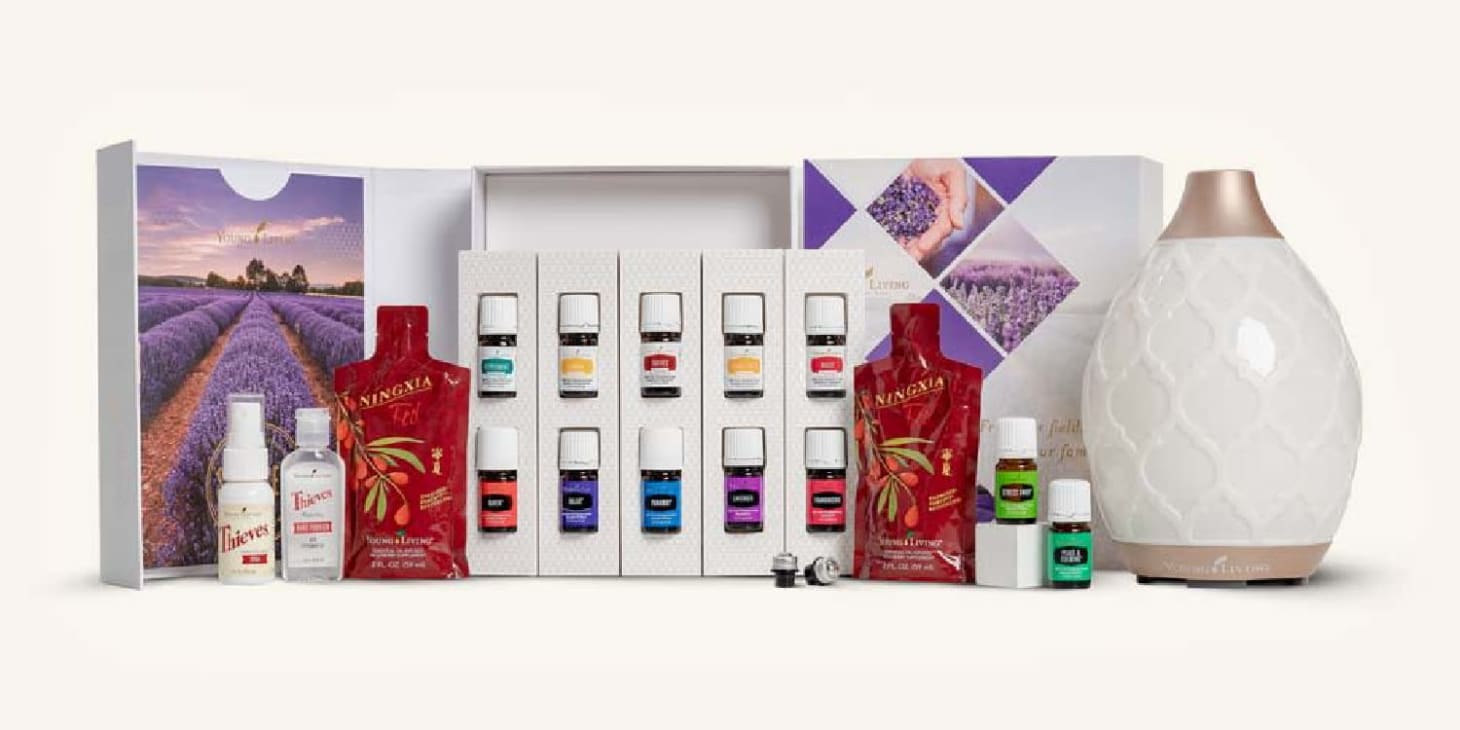 Check It Out
For Home, health, & fitness
Products for Everyone!
These products celebrate the harmony between nature, body, mind, and soul. Have you noticed that walking through lavender fields or a pine forest seems to instantly awaken your senses — from the energizing aromas to the feelings of well-being the smell evokes? Young Living infuses this into everything they create.
Next Event Title
This is a description of the event pulled from the user's account, talking about how awesome it is going to be.