40 ways citrus oils can brighten your day
When you're searching for a fresh, invigorating, palpably sweet yet clean scent, which essential oil do you reach for? The citrus oils, of course!
But how do you choose between Young Living's eight bright oils? On the surface, they appear similar—all are cold-pressed from citrus rinds and have versatile uses—but every one of them features its own special traits to naturally enhance your lifestyle. Discover the versatility of each squeezed peel below.
Grapefruit essential oil
Constituents: limonene, sabinene, and nootkatone
Also found in: Slique® Essence and Cel-Lite Magic™ Massage Oil
Fun fact: Grapefruits got their name because they grow in clusters on trees, similar to grapes growing on vines.
What sets it apart: Grapefruit essential oil is a staple with a vibrant, uplifting scent—minus any bitterness from the fruit.
How to use Grapefruit
Create your own exfoliating scrub by combining 5 drops with ½ cup sea salt, ¼ cup V-6™ Vegetable Oil Complex, 5 drops Cypress, and 3 drops Peppermint.
Diffuse its zesty, invigorating aroma before your next workout!
Add to your nighttime skin care routine for its cleansing effect.
Put a drop of Grapefruit Vitality™ in your water bottle for daily support in weight management.
Mix with Citronella essential oil and water for an outdoor spray that smells sweeter than a citrus orchard.
Constituents: limonene
Also found in: Thieves® Laundry Soap and Thieves Dish Soap
Fun fact: Jade Lemon is Young Living trademarked with a unique lemon-lime scent that's purely sublime!
What sets it apart: Jade Lemon essential oil is like Lemon's younger sibling; it's sweeter and less tart, but still has the familiar Lemon scent.
How to use Jade Lemon
Remove crayon or permanent marker from walls. Take note, parents!
Diffuse near your shoe rack to eliminate unwanted odors.
Add to dishwashing detergent to give a fresh scent to your dishes and dishwasher at the same time!
Put a drop of Jade Lemon Vitality™ in plain yogurt for a uniquely sweet flavor. Tickle your palate by adding berries and Gary's True Grit® Einkorn Granola to make a parfait.
Add to your favorite skin care products for a brighter skin tone.
Constituents: limonene, gamma-terpinene, beta-pinene, alpha-pinene, and sabinene
Also found in: The Thieves line, Forgiveness™, and Surrender™
Fun fact: The peels of 75 lemons go into one 15 ml bottle of Lemon essential oil.
What sets it apart: Lemon essential oil is often used for its fresh, undeniably clean scent.
How to use Lemon
Apply a few drops to your hair to remove gum. Sticky hair beware!
Help kids focus during quiet time by adding Lemon to your diffuser.
Add one drop of Lemon Vitality™ to hot or iced tea for an extra-tasty tang.
Bring a fresh scent to your squeaky clean home by adding a few drops to your floor, window, or surface cleaning solutions.
Use in your nighttime routine to get skin with youthful radiance.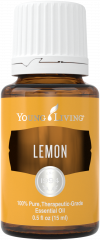 Constituents: limonene, beta-pinene, and sabinene
Also found in: Stress Away™, ART® Beauty Masque, and Common Sense™
Fun fact: The fruit is a common ingredient in a variety of cuisines, including Mexican, Thai, and Vietnamese.
What sets it apart: Lime essential oil, though not necessarily sour, is tarter than the other citrus oils.
How to use Lime
Boost those sparks of creativity by diffusing this bright, refreshing scent.
Refresh your refrigerator by storing a box of baking soda with a few drops of lime in the fridge to absorb odors.
Infuse your meat marinades with Lime Vitality™ for a blast of citrus flavor.
Add to your favorite skin care products to get your glow on!
Enhance your favorite hand lotion (we like Genesis™ Hand and Body Lotion) by adding a drop or two of Lime when you apply .
Constituents: limonene and alpha-pinene
Also found in: Peace & Calming®, Christmas Spirit™, and Harmony™
Fun fact: Orange trees are evergreens that can grow up to 30 feet tall and live for over 100 years.
What sets it apart: Often called liquid sunshine, Orange essential oil's aroma is bright, happy, and sweet. It is a good complement to all other scents, including other citrus oils, floral oils, spice oils, and herb oils.
How to use Orange
Massage this oil into tender and tired muscles after your workout.
Mix 1 tablespoon of natural sweetener and 1-2 drops of Orange Vitality™ for a dash of zest in your pancake batter or frozen yogurt.
Apply to oily facial areas during your nighttime regimen for a smoother and more balanced-looking complexion.
Make an all-purpose surface spray with half of a capful of Thieves Household Cleaner, 10 drops of Orange, and water in a 24-ounce spray bottle. Add Pine or Lemon for an extra burst of fresh scent.
Tell tape and other adhesive residues to hit the road when you use this versatile oil!
Constituents: limonene, gamma-terpinene, and myrcene
Also found in: Dream Catcher™, Inner Child™, and Relaxation™ Massage Oil
Fun fact: It is believed that tangerines originated in Southeast Asia before they spread to other subtropical areas throughout the world.
What sets it apart: Tangerine essential oil has a very concentrated citrus scent that is sweeter than any others in the citrus family.
How to use Tangerine
Dilute with a carrier oil and apply to your soles for happy feet!
Add to your car vent diffuser or a cotton ball stashed under the seats for a comfortable car ride, whether you're carpooling or commuting to work.
Say bye-bye to bad odors by diffusing 3 drops of Tangerine with 3 drops of Spearmint.
Give a glass of lemonade a twist by adding 1-2 drops of Tangerine Vitality™.
Add a few drops each of Tangerine and Tea Tree to your daily shampoo and massage into your scalp for a sweet, tingly sensation.
Citrus Fresh™ essential oil blend
Fun fact: Citrus Fresh™ is a blend of Orange, Tangerine, Grapefruit, Lemon, Spearmint, and Mandarin Orange essential oils.
What sets it apart: Think of Citrus Fresh as the queen of citrus oils. We included this deliciously aromatic blend because it embodies all the bright, fresh elements of individual citrus oils.
How to use Citrus Fresh
Start out your day with super-sunny scents by adding a few drops to your body wash!
Diffuse 3 drops of Citrus Fresh with 3 drops of Cedarwood and 1 drop of Copaiba for a honeydew-like, springtime aroma.
Put a few drops of Citrus Fresh Vitality™ in your homemade salad dressings for an extra punch of citrus flavor.
Add 10-15 drops to 1 cup of Epsom salt to make your own bath salts.
Fill a 3-ounce spray bottle half-full with witch hazel, then add 10 drops each of Citrus Fresh and Eucalyptus Globulus. Top off the bottle with water and use it to refresh stinky shoes, garbage cans—you name it!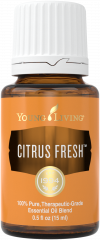 YL tip: Most citrus essential oils are photosensitive, meaning they can cause irritation when applied to skin that is exposed to the sun. Read the label for directions before using these oils topically.
We know it's hard to choose, but which citrus oil is your favorite?
Leave a Comment / Ask a Question
Subscribe to My Updates
Here's some information about the list that you're signing up for. It will populate the description from their account.
Free Email Class: Essential Oils 101
Learn all the basics on essential oils in my FREE Essential Oils 101 Email Course. I'll also share DIY beauty and skin care recipes, homemade cleaners and other practical uses for essential oils to help you save money too.
Ready to begin a healthier life?
Get a Starter Bundle and SAVE!
Most of us begin our journey by choosing a Young Living Starter Bundle. The bundles offer considerable value for your money and they contain enough full-size items to ensure initial success using Young Living.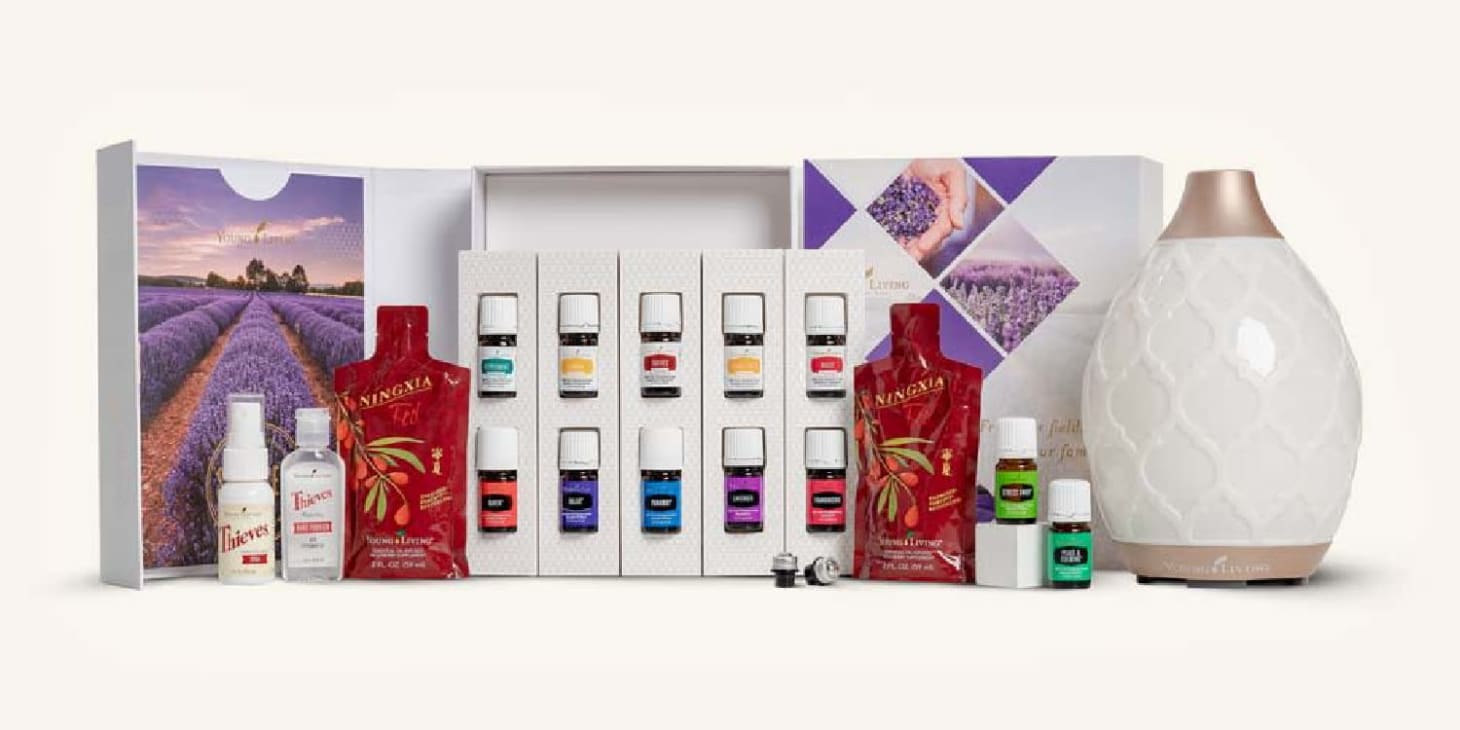 Check It Out
For Home, health, & fitness
Products for Everyone!
These products celebrate the harmony between nature, body, mind, and soul. Have you noticed that walking through lavender fields or a pine forest seems to instantly awaken your senses — from the energizing aromas to the feelings of well-being the smell evokes? Young Living infuses this into everything they create.
Next Event Title
This is a description of the event pulled from the user's account, talking about how awesome it is going to be.