Essential Oils Premium Starter Bundle - Rainstone Diffuser
| | |
| --- | --- |
| Item: | 26655 |
| Discount Price: | $225.00 |
| Price: | $225.00 |
Get faster results when you start with these 12 powerful essential oils!
You get all the basic essential oils you need to get started and to experience results.
Click Here to Read Why I Chose Young Living!
The Essential Oils Premium Starter Bundle saves you a lot of money! This is the perfect option for those who aren't sure where to start or those who are serious about transforming their lives. This bundle includes the Rainstone Diffuser.
You Have A choice of diffusers, This Kit Has The Rainstone Diffuser
See These Other Choices
Dewdrop Diffuser Oils Premium Starter Kit
Desert Mist Ultrasonic Diffuser Oils Premium Starter Kit
Aria Ultrasonic Diffuser Oils Premium Starter Kit
Essential Oils Premium Starter Bundle Includes
You Also Get
Thieves® Spray 1 oz
10 Thieves® Waterless Hand Purifier Sachets, 0.1 oz. ea
2 NingXia Red® 2 oz. Packets

Product Guide & Pricelist

Essential Oils Magazine
Essential Edge News

You have a choice of diffusers, this one is the DESERT MIST
Value $582, this saves you $372!
*Due to manufacturing constraints, the 1-ounce Thieves® Waterless Hand Sanitizer bottle is currently unavailable. We've temporarily replaced the 1-ounce bottle with 10 sachets of Thieves Waterless Hand Sanitizer that contain 0.1 ounce each.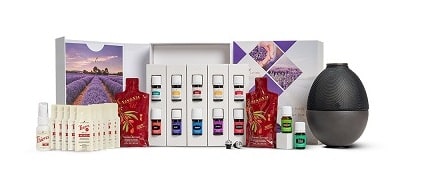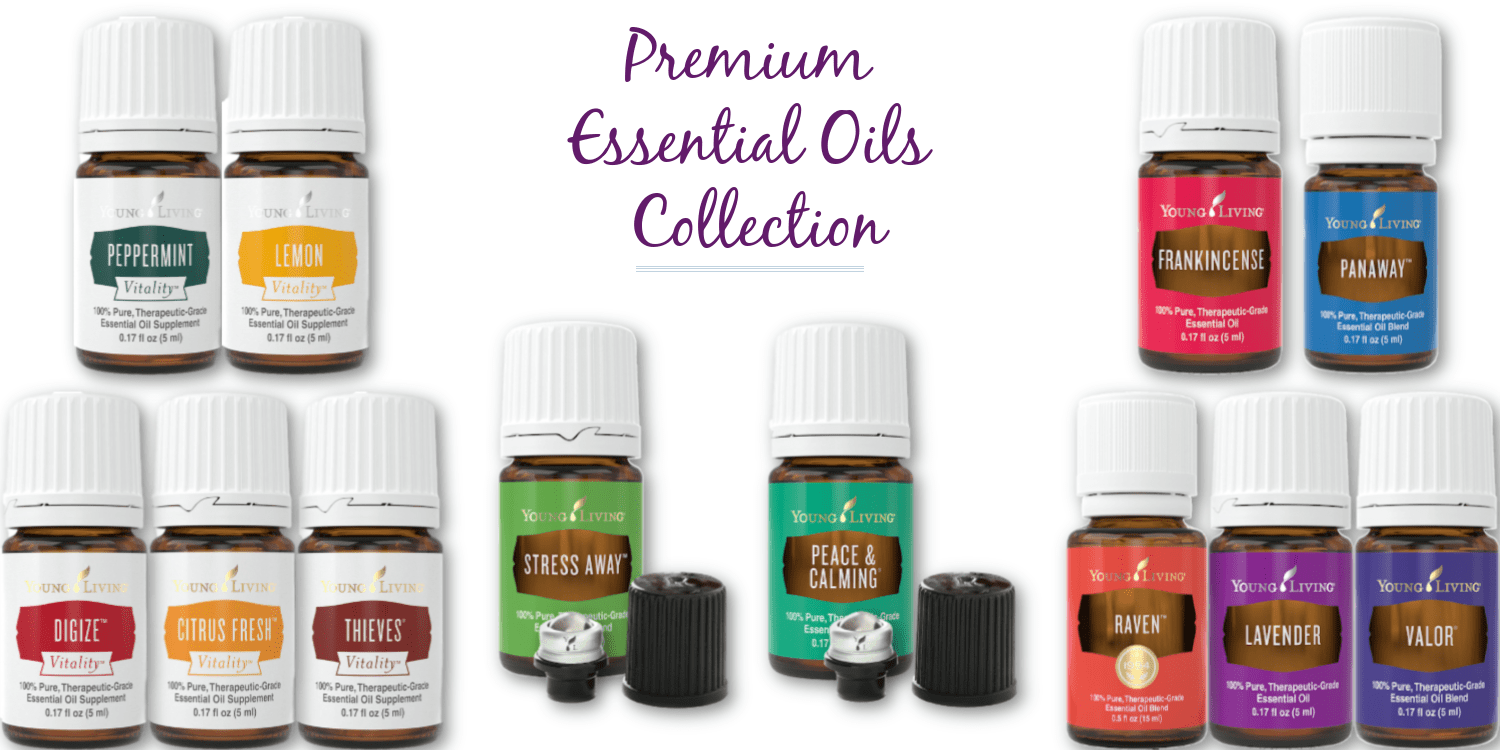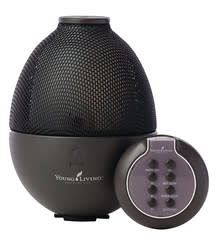 The Rainstone Diffuser combines state-of-the-art ultrasonic technology and traditional Chinese craftsmanship, to provide a balanced convergence of the grounding element of earth with the enveloping powers of essential oil-infused mist. Created with an exquisite and rare purple clay found only in a small region of China, each Rainstone Diffuser is handmade using ancient craftsmanship passed down from generation to generation for more than 1,000 years. Comes with a robust feature set, including continuous ultrasonic diffusion at 1.7 million waves per second; one-, two-, three-, six, and eight-hour settings with automatic shutoff; five soft LED light settings (blue, yellow, purple, alternating each color, and off); a negative ionizer; and remote control.
A NEW LIFESTYLE
I'd love to welcome you to the world of Young Living. Here, you will find much more than essential oils—you'll find a new lifestyle. I'd love to hear from you, feel free to leave a question or add a comment to the bottom of this page.
Leave a Comment / Ask a Question
Subscribe to My Updates
Here's some information about the list that you're signing up for. It will populate the description from their account.
Free Email Class: Essential Oils 101
Learn all the basics on essential oils in my FREE Essential Oils 101 Email Course. I'll also share DIY beauty and skin care recipes, homemade cleaners and other practical uses for essential oils to help you save money too.
Ready to begin a healthier life?
Get a Starter Bundle and SAVE!
Most of us begin our journey by choosing a Young Living Starter Bundle. The bundles offer considerable value for your money and they contain enough full-size items to ensure initial success using Young Living.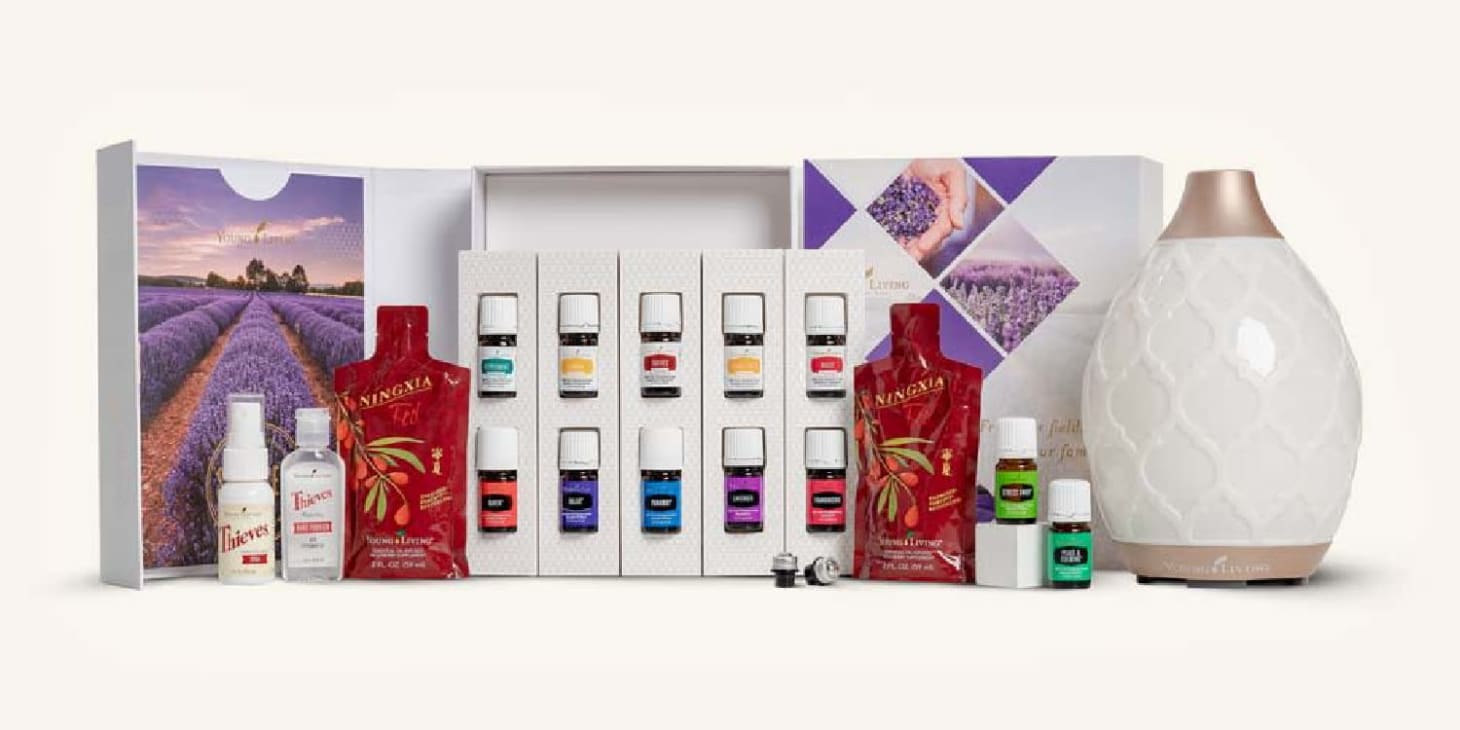 Check It Out
For Home, health, & fitness
Products for Everyone!
These products celebrate the harmony between nature, body, mind, and soul. Have you noticed that walking through lavender fields or a pine forest seems to instantly awaken your senses — from the energizing aromas to the feelings of well-being the smell evokes? Young Living infuses this into everything they create.
Next Event Title
This is a description of the event pulled from the user's account, talking about how awesome it is going to be.