Need Results? How Do You Know What CBD Products to Trust?
If you want positive results with CBD, finding a pure and effective product is key!
I've learned that this might not be as easy as you think.
Now that CBD is legal in all 50 states, the number of companies selling it is growing exponentially. If you're just starting your CBD journey it can be a little overwhelming with the number of options out there.
Finding a trustworthy source becomes a challenge. Many sellers have been shut down by the FDA for making false claims as to the contents of their CBD oils, such as some were found to contain less CBD than stated, and some even contained toxins!!
CBD has proven to aid many physical and mental health issues, so it is worth using. And we also know that CBD is safe to use.
That being said, now more than ever you need to be careful where you purchase yours.


First, You Need Purity That You Can Validate!
You want to choose a CBD oil that's made with the highest quality ingredients and comes only from a highly reputable source.
When you order yours from Young Living® you can rest assured that you will receive an ultra-high-quality CBD!
Young Living pioneered the essential oil industry over 25 years ago, it's only fitting that they would provide the highest quality CBD that you can buy.


Here's why CBD + Seed to Seal® is Your Answer
Accredited Facilities
CBD from one of the first hemp farms in the US to hold both:
USDA Organic Certification and
USDA Organic Handler's Certification
Being Able To Validate The Purity Is Very Important
As a member, you have access to each product's lab results, right in your own "virtual office".
Purity & Potency - Lab-tested results available to you.
No Pesticides - Grown on a farm in Colorado without the use of any pesticides. Lab results that you can see regarding pesticides.
No Heavy Metals - Contains the optimal amount of CBD and is free of heavy metals. Purity lab results that you can see.
No Solvents - Harsh chemicals are never used in the manufacturing process thanks to a proprietary CO2 extraction method. Solvents labs are available for you to review.


✅ Legal CBD, contains 0% THC
✅ Organic Ingredients
✅ Unrivaled Purity and Performance
✅ Seed to Seal® Certified Purity You Trust
✅ Vegan Approved & Gluten Free


The Products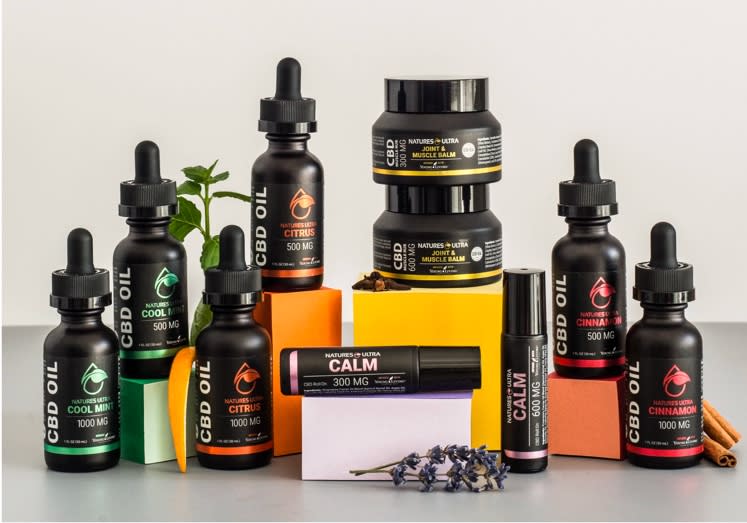 Experience the Quality Difference!
Calm CBD Roll-On, aka the wingmate
This dependable pal is made up of a proprietary carrier oil blend, cannabidiol (CBD), Lavender essential oil, Vetiver essential oil, Eucalyptus Globulus essential oil, Frankincense essential oil, Orange essential oil, and Ylang Ylang essential oil.
Has a calming, soothing aroma
Creates a peaceful atmosphere for a restful night's sleep
May support a worry-free outlook
Contains 0.0% THC
Meets Young Living's Seed to Seal quality standards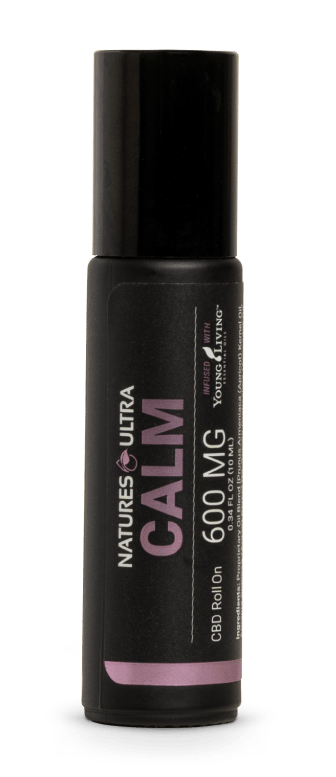 Available in 300mg $56.95
Available in 600mg $99.95
Cinnamon CBD oil, aka the childhood bestie
This familiar friend has a cozy, comforting scent that reminds you of being a kid. Cinnamon CBD oil contains MCT coconut oil, cannabidiol (CBD), Cinnamon Bark essential oil, and organic stevia leaf extract. This is warm, uplifting, and supportive. Each drop exudes cinnamon spice and everything nice for a boost when you need it the most.
Has a warm, uplifting aroma
Contains terpenes of alpha-pinene, alpha-phellandrene, caryophyllene, and linalool (very intriguing items!)
Soothes occasional tension
Contains 0.0% THC
Meets Young Living's Seed to Seal quality standards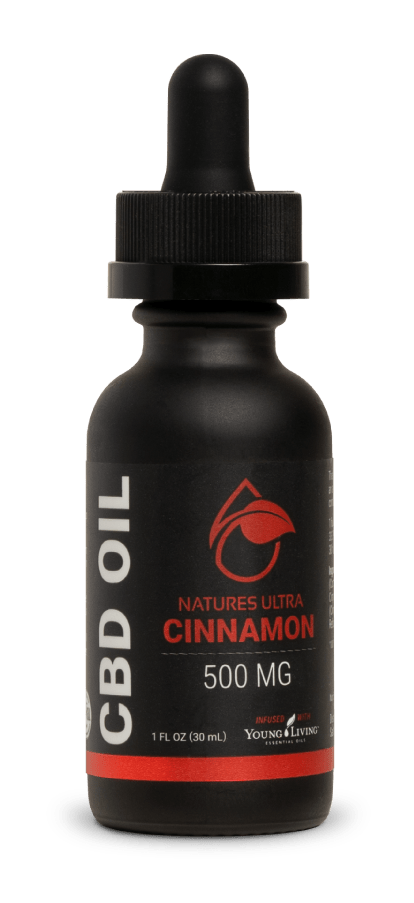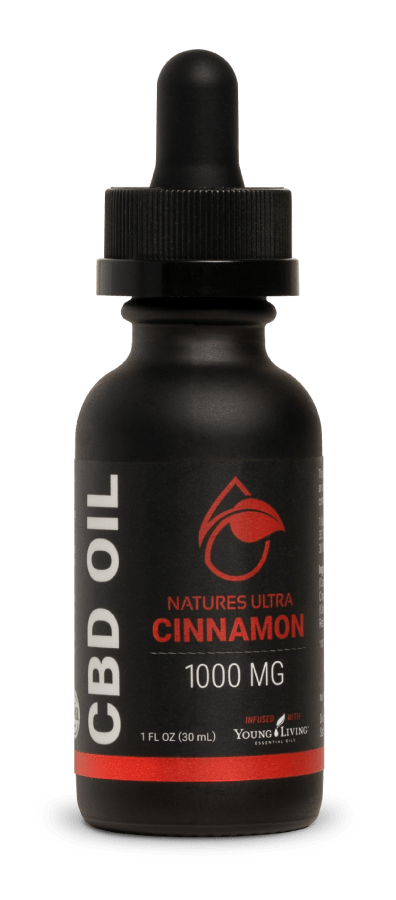 Available in 500mg $79.95
Available in 1000mg $149.95

Citrus CBD oil, aka the cheerleader
If Citrus CBD oil were a person, it would be the life of the party. This zesty oil is bursting with MCT coconut oil, cannabidiol (CBD), Grapefruit essential oil, Orange essential oil, and organic stevia leaf extract. Every squad needs that one friend who motivates and energizes the others. That friend is Citrus CBD oil.
Has a sweet, uplifting aroma
Includes terpenes alpha-pinene, beta-myrcene, limonene, and sabinene
Contains 0.0% THC
Meets Young Living's Seed to Seal quality standards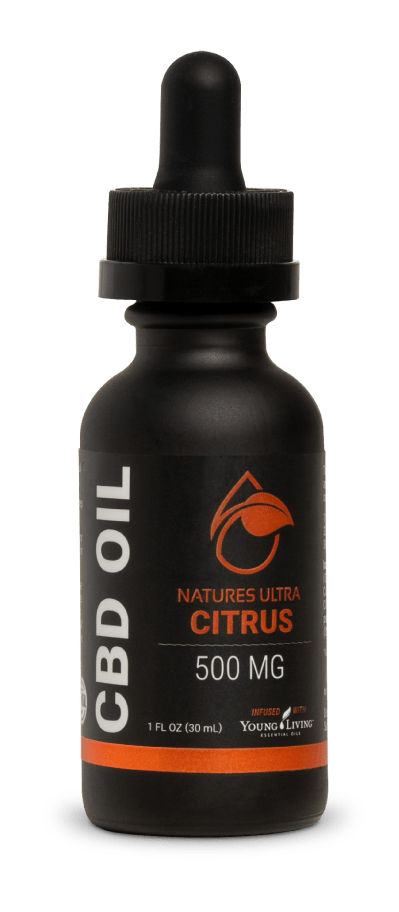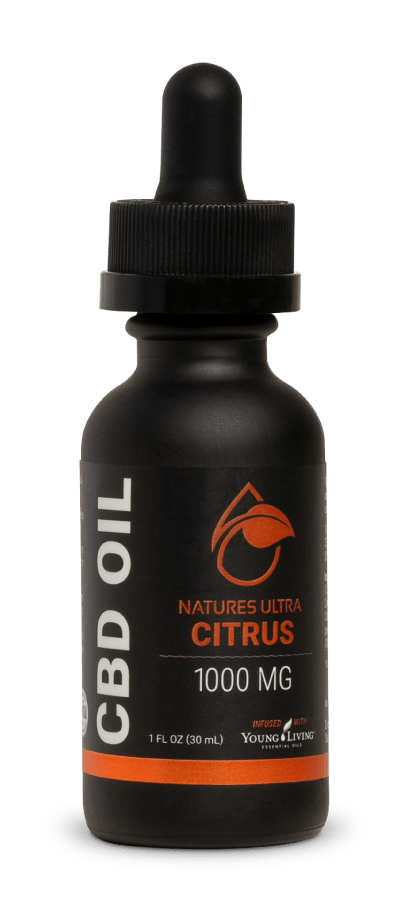 Available in 500mg $79.95
Available in 1000mg $149.95
Cool Mint CBD oil, aka the work friend
Whether you work from home or go to the office every day, Cool Mint CBD oil will be your new favorite coworker. It contains MCT coconut oil, cannabidiol (CBD), Peppermint essential oil, Spearmint essential oil, and organic stevia leaf extract. Cool Mint CBD oil makes work feel like a breeze. With a minty-fresh scent and a cooling sensation, this oil both energizes and soothes.
Has a cool, refreshing aroma
Contains terpenes of alpha-pinene, beta-pinene, eucalyptol, gamma, limonene, menthol, and sabinene
Offers a cooling sensation
Contains 0.0% THC
Meets Young Living's Seed to Seal quality standards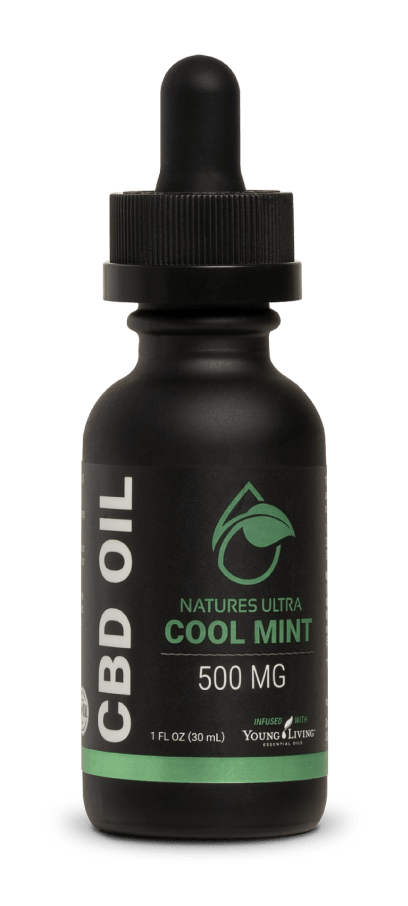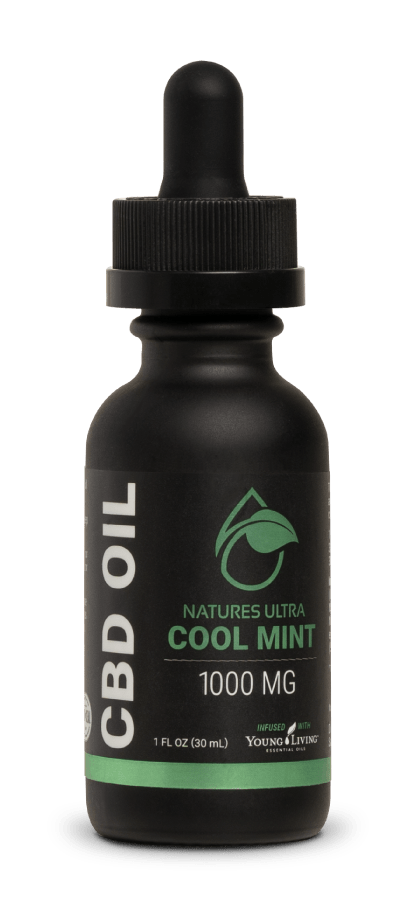 Available in 500mg $79.95
Available in 1000mg $149.95
CBD Muscle Rub, aka the workout buddy
In need of a gym partner? CBD Muscle Rub is packed with menthol and an array of essential oils that work hard together to soothe your hardworking body. These oils include Camphor, Clove, Helichrysum, Lemon, Peppermint, Tea Tree, Wintergreen, Arnica, and more. If you're struggling to find the motivation to get up and get moving, add CBD Muscle Rub to your gym bag. Your sore muscles will thank you!
Soothes sore muscles
Offers a cooling sensation
Has a fresh, minty aroma
Contains 0.0% THC
Meets Young Living's Seed to Seal quality standards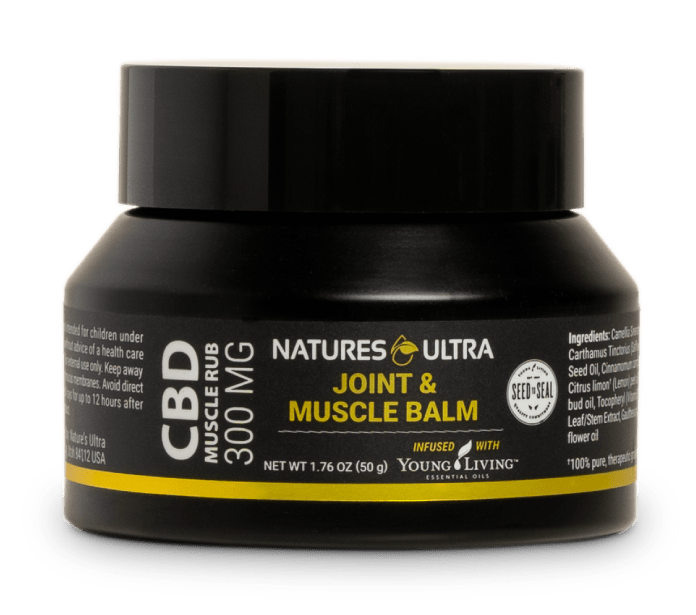 Available in 300mg $74.95
Available in 600mg $109.95

Things You Might Like to Know
CBD versus THC
It is important to note that while some people confuse CBD with THC (tetrahydrocannabinol), which is also found in the cannabis plant, the two are different. CBD is not psychoactive and does not cause the euphoric side effects commonly associated with THC. That means you can use CBD products without having to worry about THC causing any sort of reaction.
Are Hemp and Marijuana the Same?
No, while both plants are in the same Cannabis plant family, hemp is completely different from marijuana in its function, cultivation, and application.
Will CBD Get Me "high"?
No, CBD will not get you high. CBD is a cannabinoid that does NOT have euphoric side effects.

Isolates vs Full-Spectrum
If you've been researching this arena for any time, you may have seen significant discussion regarding isolates versus full-spectrum CBD oils. This can lead to some confusion.
The short answer is that full-spectrum products include both CBD and THC from the hemp plant. The amount of THC in full-spectrum is 0.03% and is a legal amount, however, the best way to ensure that there is no THC present and to control purity is to use CBD isolate.
The terpenes found in essential oils can increase the overall spectrum of a product. By adding Young Living essential oils to the product it is no longer truly an isolate but a smart spectrum CBD product. This provides the best way to control purity and efficacy.

CONVENIENCE & FREEBIES
Young Living offers you a convenient subscription program that makes it simple to get product refills and try new things.
Couple this with Loyalty Rewards, you can earn up to 25% back in reward points and exclusive gifts!
*Cancel anytime (be sure to use your points first).
A NEW LIFESTYLE
I'd love to welcome you to the world of Young Living. Here, you will find much more than essential oils—you'll find a new lifestyle.
✅ I invite you to share your comments or ask me a question,
using the form at the bottom of this page.
It's incredible that CBD has been shown to help a variety of physical and mental health conditions. Due to recent appetite loss in my puppy, I wish to purchase some CBD oil. I appreciate you sharing the advantages of CBD, and I can't wait to buy one for my pooch.
Leave a Comment / Ask a Question
Subscribe to My Updates
Here's some information about the list that you're signing up for. It will populate the description from their account.
Free Email Class: Essential Oils 101
Learn all the basics on essential oils in my FREE Essential Oils 101 Email Course. I'll also share DIY beauty and skin care recipes, homemade cleaners and other practical uses for essential oils to help you save money too.
Ready to begin a healthier life?
Get a Starter Bundle and SAVE!
Most of us begin our journey by choosing a Young Living Starter Bundle. The bundles offer considerable value for your money and they contain enough full-size items to ensure initial success using Young Living.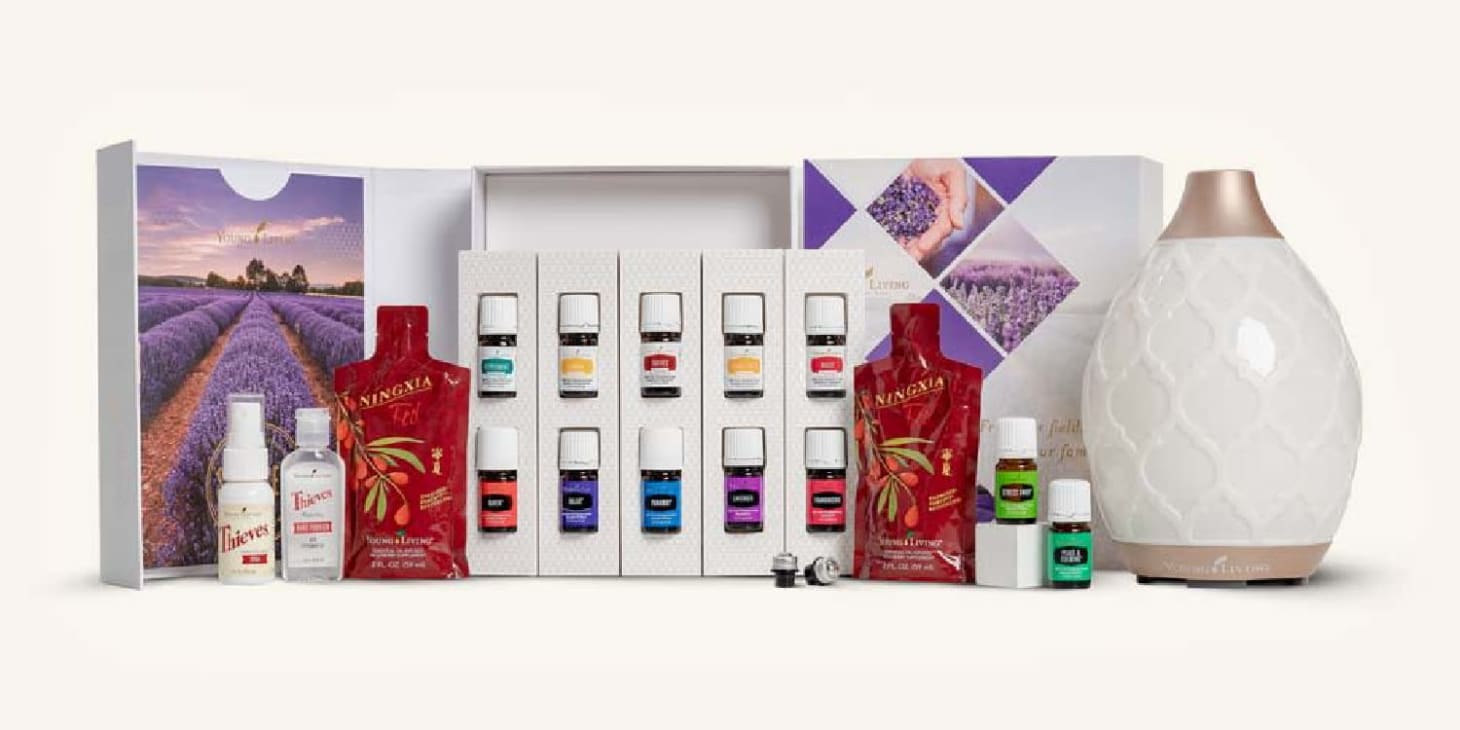 Check It Out
For Home, health, & fitness
Products for Everyone!
These products celebrate the harmony between nature, body, mind, and soul. Have you noticed that walking through lavender fields or a pine forest seems to instantly awaken your senses — from the energizing aromas to the feelings of well-being the smell evokes? Young Living infuses this into everything they create.
Next Event Title
This is a description of the event pulled from the user's account, talking about how awesome it is going to be.