Awaken - Giving People and Horses A Helping Hand

Help People & Animals In Need & Win Essential Oils Prizes

February 2020

Did you know?
With more than 20 million slaves in the world—more than half of which are women and girls—human trafficking is one of the most devastating social issues of our time.
In 2015, two major earthquakes in Nepal claimed nearly 9,000 lives and destroyed more than 900,000 homes, tragically leaving millions without a roof over their heads.
In places like Uganda, something as tiny and innocuous as a sand flea wreaks devastation on the population by burrowing into their feet. Educating the population on how to avoid/treat their infestation and providing shoes can literally transform lives.
A person dies every 60 seconds from malaria in Africa. A majority of those deaths are children under the age of five. It's a disease that far exceeds the death toll of HIV/AIDS.
20 veterans die by suicide each day. 1 out of 3 returning veterans experience major depression, post traumatic stress, and/or probable traumatic brain injury. Rates of PTSD in veterans range from 5%-30% depending on the war theater.
Did you know that most children in Ecuador drop out of school by the 8th grade. Imagine the impact that lack of education has on a child's future.
The SPCA of Texas Animal Cruelty Investigations Unit rescues over 1500 animals in distress each year in a variety of Texas counties (and that's just in TEXAS where I'm at!)
Those animals need to be placed with suitable rescue facilities/private individuals for their recovery and care
Care of neglected horses is expensive – expenses can easily exceed $300 per seizure
Animals are an integral part of many therapy programs, including highly recognized programs to help Veterans with PTSD, adults and children with learning and physical disabilities, and people in emotional crisis, to name a few. These programs work off of donations from people like you and me!
Join us in raising money to help give aid to communities and organizations that are truly impacting lives. Horse rescues that give a new lease on life to horses, mules and donkeys in need. Animal Assisted Therapy Programs that help our veterans and children with special needs. And an special projects around the globe to end some of the worst social and health crises of the present day.
In February 2020 we're pooling a wealth of knowledge from the best and most experienced essential oil experts on this team to bring you an epic event.

It's a gathering. It's serious. We will have fun. And it's intensely educational.
The best part is, it's going to change lives.
Starting February 1st, seasoned oilers and newbies alike are invited to take part in "Awaken, a Heavenly Thymes New Years Celebration." This is a highly educational event designed to equip you with skills on using essential oils and oil-infused products confidently to help you meet your personal, professional, health and wellness goals for 2020 as well as some special bonus tips to help make your Valentine's Day the best ever! And for that "best part" guess what—–all proceeds after costs will go to your charity! We have selected 3 of our favorite organizations that you can choose to donate your ticket proceeds to. So whether you want to help put an end to human trafficking, give a new lease on life to an equine in need, or help our veterans, you have control.
Our Charities:
Here's how it works:
You purchase your event ticket (or multiple tickets).
This will give you access to the Awaken event trainings on different essential oils and oil-infused products for the duration of the event (February 1-29, 2020). You'll learn how to use essential oils safely and effectively. Training is run via a secret and private Facebook group.
Throughout the month, we will be giving away daily prizes and gifts. Everyone will win something. EVERYONE.
BONUS: During the month of January/February, anyone who opens a Young Living wholesale account by purchasing one of the premium starter kits using THIS LINK will automatically get one event ticket!
EACH $25 EVENT TICKET GETS YOU
"MYSTERY GIFTS"

& DONATES $20 TO ONE OF THE CHARITIES LISTED ABOVE (YOU CHOOSE)

---
Received my oils today! Just wanted to spread some Gratitude and say Thank you! Thanks for doing this and the whole summer fun event! Can't wait for the next one? I learned so much as did many of us!
Tina
---
YOUR TICKET INCLUDES
OILS, EDUCATION & GIVING
30 Days of Aromatherapy Education
Specific training on how aromatherapy and essential oils can help you reach your 2020 goals AND spice up your Valentines Day.
Learn the safety and standards for using essential oils responsibly.
Downloadable graphics, PDF's & Charts
Recipes/Products that can help you meet your healthy weight goals
Valentine's Day gift ideas & tutorials.
And more!
Win Oily Gifts

Everyone gets oily gifts – essential oils, oil infused products, supplements and more!
When you purchase FOUR (4) or more tickets, not only does each ticket give you more chances to win in our weekly giveaways, but you'll also be entered into a SPECIAL GRAND PRIZE drawing!
Your Money Goes to Projects That Make a Difference!

After all shipping costs are covered for prize winners, $20 (minimum) from each ticket will be donated to the charity you choose. But let's sweeten this deal up a bit…
PROJECT 100 – Our goal at Heavenly Gaits Equine is to sell a minimum of 100 event tickets! Heavenly Gaits Equine is committing to donate

an additional $500.00

(in addition to the minimum $20 donation per ticket) for the first 100 tickets sold! That's an additional $500.00 divided among our 3 charities to help transform lives.

Sound confusing? Let's clarify it.
Your educational event ticket means you will get essential oil prizes. Here's the fun part – it's a mystery which essential oils and gifts you'll actually get.
After all costs of shipping the gifts is covered, a minimum of $20 from each ticket will be donated to the organization you choose from the list. We're not making a dime on this, the proceeds are all going straight to helping people and animals in need. You WILL get the receipt showing this donation has taken place at the conclusion of our event.

---
What is The D Gary Young Foundation?
At The D. Gary Young, Young Living Foundation, we create and run our own projects and work with partners in the field to drive and sustain long-term change. This approach is based on the integration of five fundamental components.
Identify
We seek to identify and attack critical problems that receive far too little attention and empower individuals to positively affect their families and communities for years to come.
Evaluate
After identifying a problem, we evaluate the best way to help. At times it's most effective for us to initiate our own project, while other situations call for us to partner with a strong nonprofit organization that aligns with our mission and is already working to resolve the issue. No matter how we choose to tackle an issue, our goal is to achieve maximum change for good.
Collaborate
When we decide to partner with another organization after thorough evaluation, we don't just stand back. Instead, we work closely with them to implement effective strategies that increase our combined influence. With the projects we choose to initiate and run, we provide jobs to local leaders and community members who understand what resources are necessary to achieve results.
Innovate
Innovation is key to collaboration, and our work is centered on crafting and implementing forward-thinking programs and progressive solutions that continually improve people's lives. This approach goes beyond generating out-of-the-box ideas. It also includes simplifying and prioritizing our methods to address changing needs.
Achieve
Finally, we address the biggest issue in charity: distribution of goods and services. We are either personally on the ground putting your donation into action, or we collaborate closely with our partners to implement a thoroughly planned and thoughtfully devised strategy. This way, we maximize the effect of every dollar. Then we prove it by sharing results and stories, so you can see and feel the impact you have.
---
What is The Pegasus Project?
The Pegasus Project, Inc. is an organization comprised of people, united by their love of horses and their desire to alleviate suffering. They operate with the utmost efficiency on a modest budget. The Pegasus Project relies ENTIRELY on private donations.
Care of neglected horses is expensive. Before they can be transported to The Pegasus Project facility, rescued animals require veterinary care, blood tests, de-worming, and immunizations. These expenses can easily exceed $300 per seizure.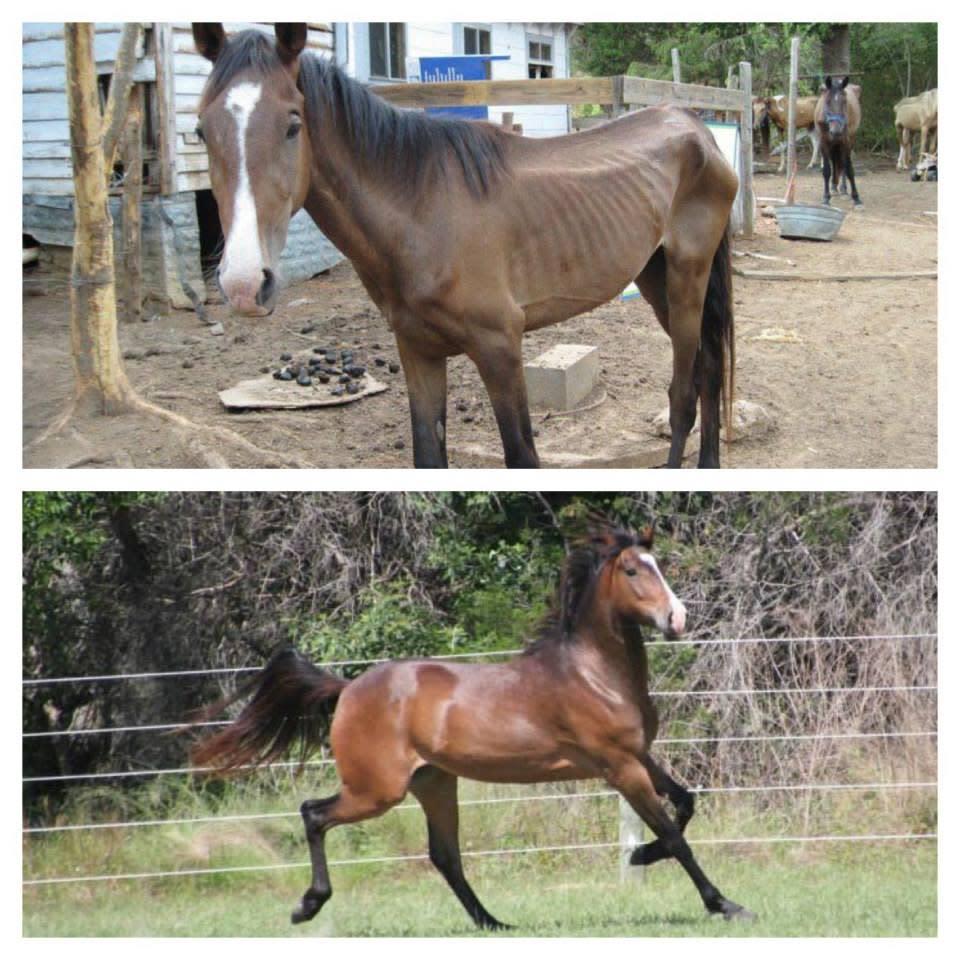 These animals need more than sanctuary. They need people dedicated to improving their quality of life and capable of providing the level of care necessary to revitalize their bodies and spirits. All Pegasus horses are evaluated by professional trainers who create a program tailored to meet each horse's needs. The Pegasus Project is unique as a horse rescue organization because of the level of specialized attention given to each horse. Every horse is treated individually and is handled daily by accomplished horsemen using natural and traditional horsemanship techniques to create a respectful, well-trained partner for its future family.
THERE IS GOOD NEWS IN ALL THIS!
Nearly all of the horses Pegasus has rescued to date have been able to return to normal lives. Their equine residents are handled daily, taught ground manners, trained to trailer-load, stand tied and to stand for the farrier. Those horses broke to ride receive professional training to build a strong foundation. They strive to make each and every horse easy to handle and ready for adoption, ultimately becoming loving members of their new families, living long and fulfilling lives.
---
My package arrived safely with all my new oils. Thank you so much for all the information that you shared. I look forward to the next party/raffle. So thankful for everything! I am in the process of converting my home to remove the chemicals. I even signed up for the essential rewards. Talk with you soon! Even my girls loved learning about the different oils.
Jackie
---
What is STEPS?
Since 2014, founder Dr. Hallie Sheade's practice, Equine Connection Counseling (ECC), has provided over 5,500 hours of equine assisted counseling to military veterans and their family members, at-risk youth, and others with mental health needs. S.T.E.P.S. was born out of Dr. Sheade's vision to expand the work that ECC's already done and create a comprehensive equine assisted outpatient mental health treatment program.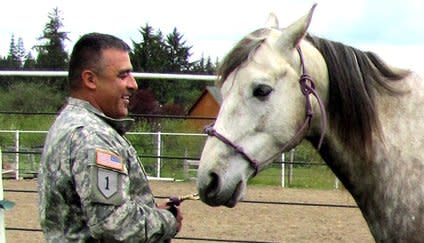 Dr. Sheade noticed that many clients participating in equine assisted counseling were reluctant to end services once treatment goals had been met, as they did not want to lose the connection with the horse. Many of these clients likely experienced regression following termination of services as can be typical in mental health care. Thus was born the Spectrum of Therapeutic Equine-Partnered Services (S.T.E.P.S. Model) to provide multiple levels of mental health care in the form of mental health counseling and psychotherapy (treatment) and post-treatment support at one location.
Even with minimal marketing, clients have sought out ECC's services as an alternative approach to mental health counseling. As shown in the graphs to the right, the demand for equine assisted counseling has been overwhelming. The lengthy year-end waitlists are in part due to both a lack of funding and facility limitations.
Dr. Sheade saw a need to form a nonprofit to be better able to 1) provide financial assistance and scholarship programs through grants and tax-exempt donations for these vulnerable populations, 2) overcome current facility limitations and 3) expand programming to provide supportive services to assist clients in maintaining positive mental health and reduce risk of relapse.

Win Essential Oil Gifts & Save The Life Of A Horse, A Veteran, A Child…

CLICK HERE TO GET YOUR TICKETS NOW!

IMPORTANT: AFTER PAYING, YOU'LL BE REDIRECTED TO A FORM TO ENTER YOUR INFORMATION ON WHERE TO SEND YOUR GIFTS AND WHICH CHARITY YOU WISH TO DONATE

IT IS VITAL THAT YOU FILL THIS OUT

Comments are currently closed
Subscribe to My Updates
Here's some information about the list that you're signing up for. It will populate the description from their account.
Free Email Class: Essential Oils 101
Learn all the basics on essential oils in my FREE Essential Oils 101 Email Course. I'll also share DIY beauty and skin care recipes, homemade cleaners and other practical uses for essential oils to help you save money too.
Ready to begin a healthier life?
Get a Starter Kit and SAVE!
Most of us begin our journey by choosing a Premium Starter Kit. The kits offer considerable value for your money (significantly lower than paying retail), and they contain enough full-size items to ensure initial success using Young Living.


Check It Out
For Home, health, & fitness
Products for Everyone!
These products celebrate the harmony between nature, body, mind, and soul. Have you noticed that walking through lavender fields or a pine forest seems to instantly awaken your senses — from the energizing aromas to the feelings of well-being the smell evokes? Young Living infuses this into everything they create.
Next Event Title
This is a description of the event pulled from the user's account, talking about how awesome it is going to be.