Spring Fever Challenge Running March - April 2020
SPRING FEVER CHALLENGE!!
Several of our team leaders and I have put together a wonderful way to celebrate Spring and promote our healthy, chemical-free lifestyle <3 EVERY active member on our team can have a chance to get into these drawings that will be going through the end of April. Not a member yet? Contact the person who sent you to this page, or myself and we'll help you get started! There are several ways you can win:
#1 SPRING CLEANING RECIPE CHALLENGE - We have 2 amazing prize bundles for this challenge. It's super easy to join in and help all our members find ways to kick the garbage chemicals out of their homes (and barns for those of you with livestock). Share your favorite way to use YL oils/oil-infused products to get your through the Spring Cleaning season (that can include cleaning your home/barn, your pets/bedding, and cleaning your body systems). Every recipe/tip you share is your name in the drawing - so multiple chances to win. I will draw the winners for this the first week of April! If you aren't in our FB group, let me know and I'll add you. Otherwise, you can email me at lisa@carterequineproductions.com with your recipe and I'll put your name in the drawing.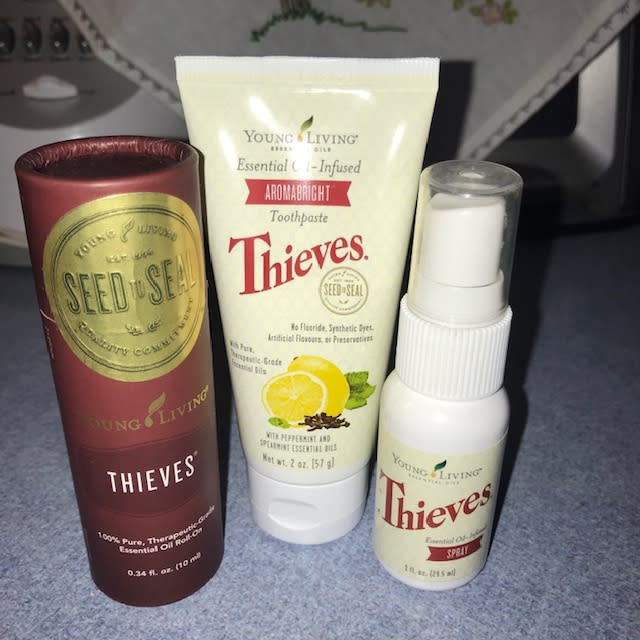 Prize #1 - Relaxation Bundle - includes everything you need to chillax and pamper yourself after you are done with your Spring Cleaning chores! Lavender Bath Bombs (these are a must for me with the way I abuse my body!), Coconut-Lime Replenishing Body Butter, Rose Ointment and Tranquil Roll-On <3<3
Prize #2 - Thieves Bundle - Keep your family healthy naturally with the proven power of Thieves (incredibly important these days!) Includes Thieves Roll-On, Thieves Spray and Thieves Aromabright Toothpaste (and if I can find my stash, I may even be able to through in a Thieves Hand Purifier :-) ).
---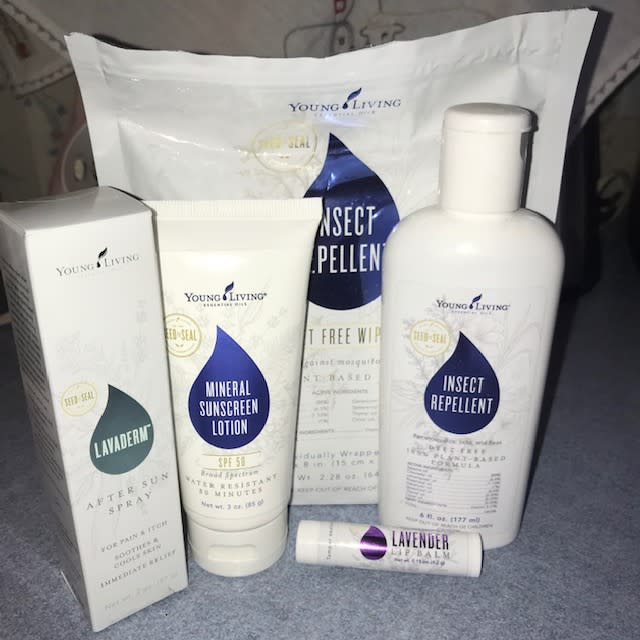 #2 CHEMICAL-FREE WARRIOR CHALLENGE - This one is for our chemical-free lifestyle warriors on Essential Rewards (50PV or more). To thank you for being loyal customers and seriously cleaning out the nasties from your homes, we wanted to do something special for you <3 I've put together an "Outdoor Bundle" to take care of all your needs as we head into warmer weather - YL Insect Repellent (I love this stuff and even use it on my animals), YL Insect Repellent Wipes (awesome for travel or "on-the-go" lifestyles), YL Mineral Sunscreen Lotion, Lavaderm After Sun Spray and Lavender Lip Balm! This is an amazing bundle of everyday must haves for Spring/Summer! Anyone on ER during the month of March will be automatically added to this drawing. Not on ER? Get started this month with your first ER order shipping in March and you will also be automatically entered. Drawing will be held first week of April.
Essential Rewards Program Overview - https://youtu.be/2ThONHudUOY
---
#3 MEMBER APPRECIATION CHALLENGE - This one is a thank you to all our active members who place either a Quick Order or Essential Rewards order during the months of March or April that meet certain thresholds. Drawing will be held first week of May.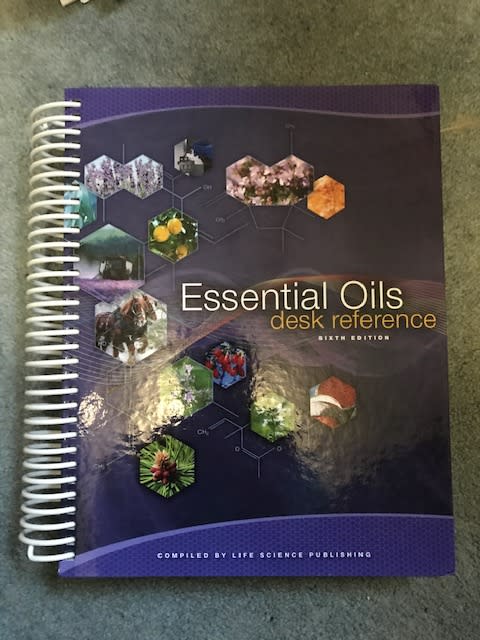 PRIZE #1 - Anyone with 300 or more PV during the months of March or April (this can be cumulative multiple orders - does not need to be all on a single order) will be entered into a drawing for the coveted Essential Oil Desk Reference! This is a wonderful resource for anyone wanting to find natural alternatives to anything that you may encounter!
PRIZE #2 - Anyone with 100 or more PV during the months of March or April (again this can be cumulative) will be entered into a drawing for our "Stress Bundle" - includes Stress Away Bath Bombs and Peace & Calming Roll-On.
Good luck!!
Comments are currently closed
Subscribe to My Updates
Here's some information about the list that you're signing up for. It will populate the description from their account.
Free Email Class: Essential Oils 101
Learn all the basics on essential oils in my FREE Essential Oils 101 Email Course. I'll also share DIY beauty and skin care recipes, homemade cleaners and other practical uses for essential oils to help you save money too.
Ready to begin a healthier life?
Get a Starter Bundle and SAVE!
Most of us begin our journey by choosing a Young Living Starter Bundle. The bundles offer considerable value for your money and they contain enough full-size items to ensure initial success using Young Living.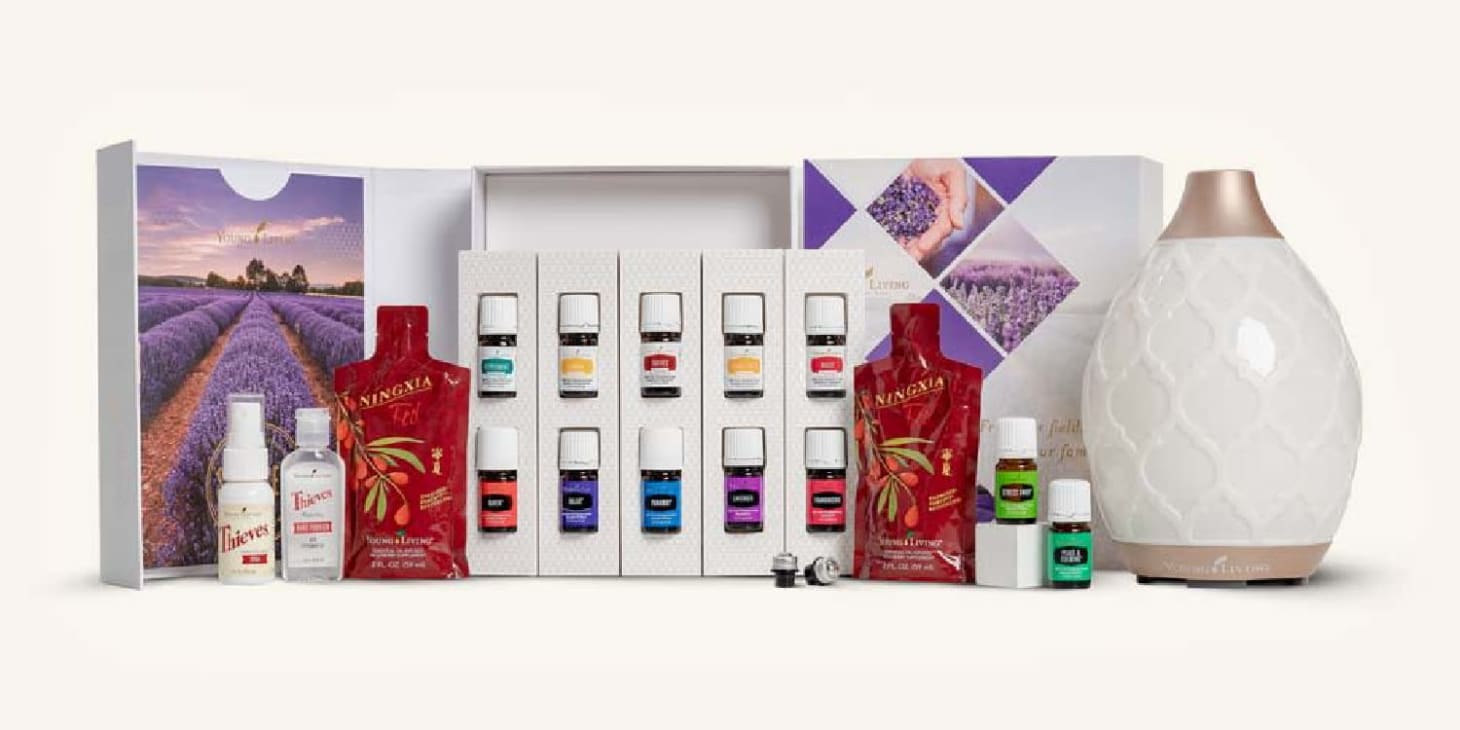 Check It Out
For Home, health, & fitness
Products for Everyone!
These products celebrate the harmony between nature, body, mind, and soul. Have you noticed that walking through lavender fields or a pine forest seems to instantly awaken your senses — from the energizing aromas to the feelings of well-being the smell evokes? Young Living infuses this into everything they create.
Next Event Title
This is a description of the event pulled from the user's account, talking about how awesome it is going to be.