There are so many TIPS to share in regards to Simplifying Summer! Summer is fun and enjoyable and can be a little less chaotic when we implement routines that serve us for the hot summer schedules!


Today's Tip is all about utilizing ALL THINGS LAVENDER!


Crazy enough, Lavender is one of the most common oils and may be the first oil most of you tried when diving into the oily world. There is a lot to be said for that! It is so extremely versatile and will conquer almost any job! That is why incorporating all of the additional Lavender-based products into your Summer routine will greatly benefit you and the family and add to the simplicity of the resources in your home!
YL offers many Lavender-based resources such as:
So why incorporate so many Lavender based products into your summer routine?
Lavender is calming and soothing to Summer Skin, calming for the body and mind, and soothing for scrapes, bumps, and bruises. Summer skin thrives when nourished with the benefits of Lavender! The effects of utilizing lavender in your summer routine are endless.
Tell me what you have used and love from the list above? A few of my favorites are lavender essential oil (great for everyday use), lavender lip balm (my grandkids love this one too!), lavender bath bombs (so relaxing), and Lavadern after-sun spray (definitely a must for the summer).
Text your questions to me at 760-519-4071.
Kathy
Young Living Brand Partner
3484293
Leave a Comment / Ask a Question
Subscribe to My Updates
Here's some information about the list that you're signing up for. It will populate the description from their account.
Free Email Class: Essential Oils 101
Learn all the basics on essential oils in my FREE Essential Oils 101 Email Course. I'll also share DIY beauty and skin care recipes, homemade cleaners and other practical uses for essential oils to help you save money too.
Ready to begin a healthier life?
Get a Starter Bundle and SAVE!
Most of us begin our journey by choosing a Young Living Starter Bundle. The bundles offer considerable value for your money and they contain enough full-size items to ensure initial success using Young Living.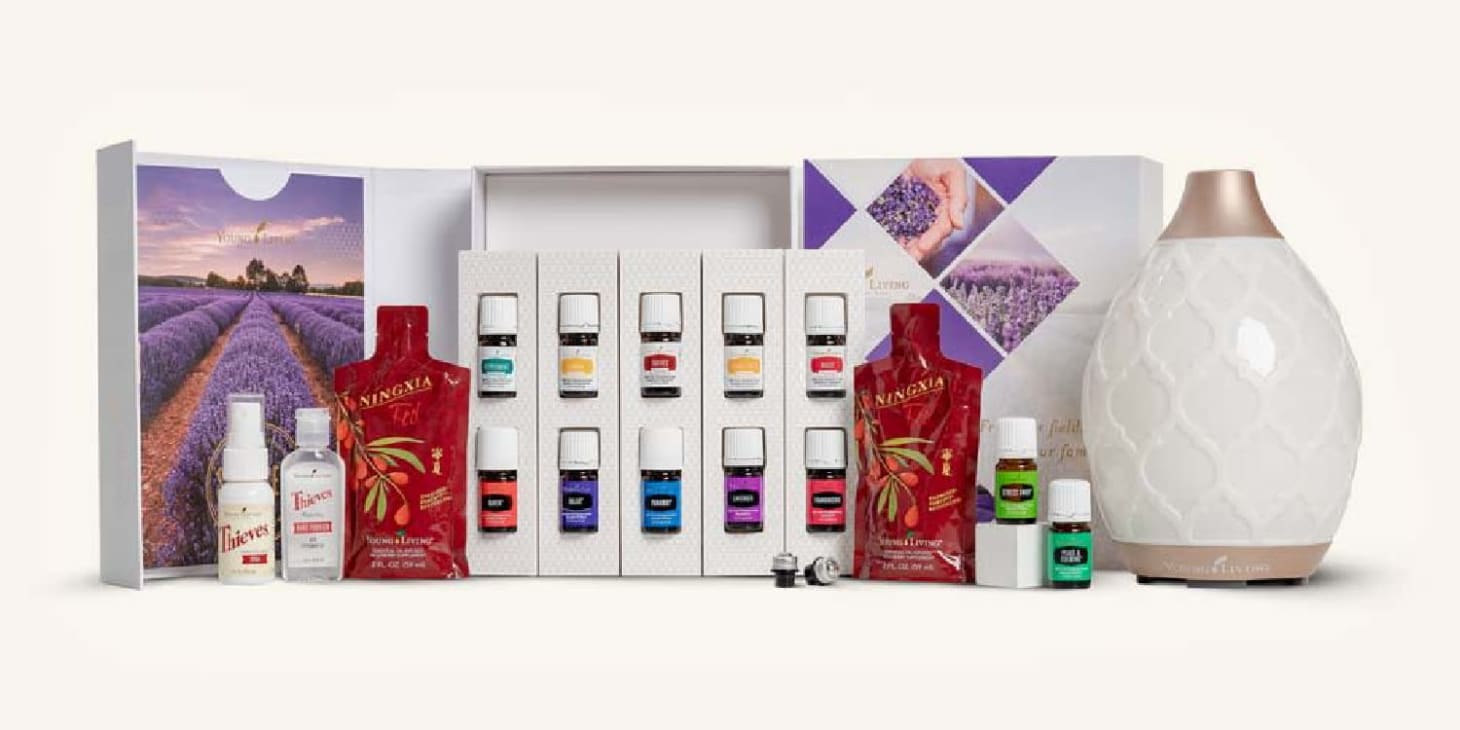 Check It Out
For Home, health, & fitness
Products for Everyone!
These products celebrate the harmony between nature, body, mind, and soul. Have you noticed that walking through lavender fields or a pine forest seems to instantly awaken your senses — from the energizing aromas to the feelings of well-being the smell evokes? Young Living infuses this into everything they create.
Next Event Title
This is a description of the event pulled from the user's account, talking about how awesome it is going to be.