How to Get the Most From Your Savvy Minerals Cosmetics
Easy Instructions For How to Use Different Savvy Minerals Products
Here is your Savvy Minerals User's Guide in video format. In the below videos there is a lot of fabulous instruction that I hope helps you on this journey.
Natural 5-Minute Face
How to Apply Savvy Minerals Eyeshadow
How to Use Jet Setter Eyeliner
How to Use the Brush Cleaners & Wipes
Mistake Proof Color Matching
How to Color Match and Use on Dark Skin
How to Use Savvy Cosmetics on Mature Skin
How to Use Multi-Tasker, Multi Ways
How to Shape Your Brows with Savvy Minerals
How to Use the Savvy Minerals Mascara
Frequently Asked Questions

Q. Has the Savvy Minerals makeup line been tested for heavy metals? If so, what testing methods are used?
A. The Savvy Minerals makeup line has been tested for heavy metals and complies with all U.S. federal safety regulations for heavy metal content by meeting or exceeding the specifications set by the FDA. We use an ICP method and either an ICP-MS or an ICP-OES instrument to test for metals.

Q. From where is the mica in some Savvy Minerals products sourced, and is it obtained using child labor?
A. We have been assured by our vendor that the mica used in our Savvy Minerals makeup line is mined in the United States, and there is no child labor involved in the sourcing of this ingredient.

Q. Can the amount of mica used in some Savvy Minerals products contribute to respiratory problems in people regularly exposed to it?
A. The amount of mica in Savvy Minerals products is well within the level considered safe for use. We use mica to color our products instead of harsh dyes and chemicals.

Q. Are any Savvy Minerals products formulated with arrowroot?
A. No.

Q. Are any Savvy Minerals products formulated with aspen bark?
A. Yes, some Savvy Minerals products are formulated with aspen bark.

Q. Are any Savvy Minerals products tested on animals?
A. All Young Living products are cruelty-free and have never been tested on animals, including the Savvy Minerals makeup line.

A NEW LIFESTYLE
I'd love to welcome you to the world of Young Living. Here, you will find much more than essential oils—you'll find a new lifestyle.


✅ I invite you to share your comments or ask me a question, using the form at the bottom of this page.
---
Leave a Comment / Ask a Question
Subscribe to My Updates
Here's some information about the list that you're signing up for. It will populate the description from their account.
Free Email Class: Essential Oils 101
Learn all the basics on essential oils in my FREE Essential Oils 101 Email Course. I'll also share DIY beauty and skin care recipes, homemade cleaners and other practical uses for essential oils to help you save money too.
Ready to begin a healthier life?
Get a Starter Bundle and SAVE!
Most of us begin our journey by choosing a Young Living Starter Bundle. The bundles offer considerable value for your money and they contain enough full-size items to ensure initial success using Young Living.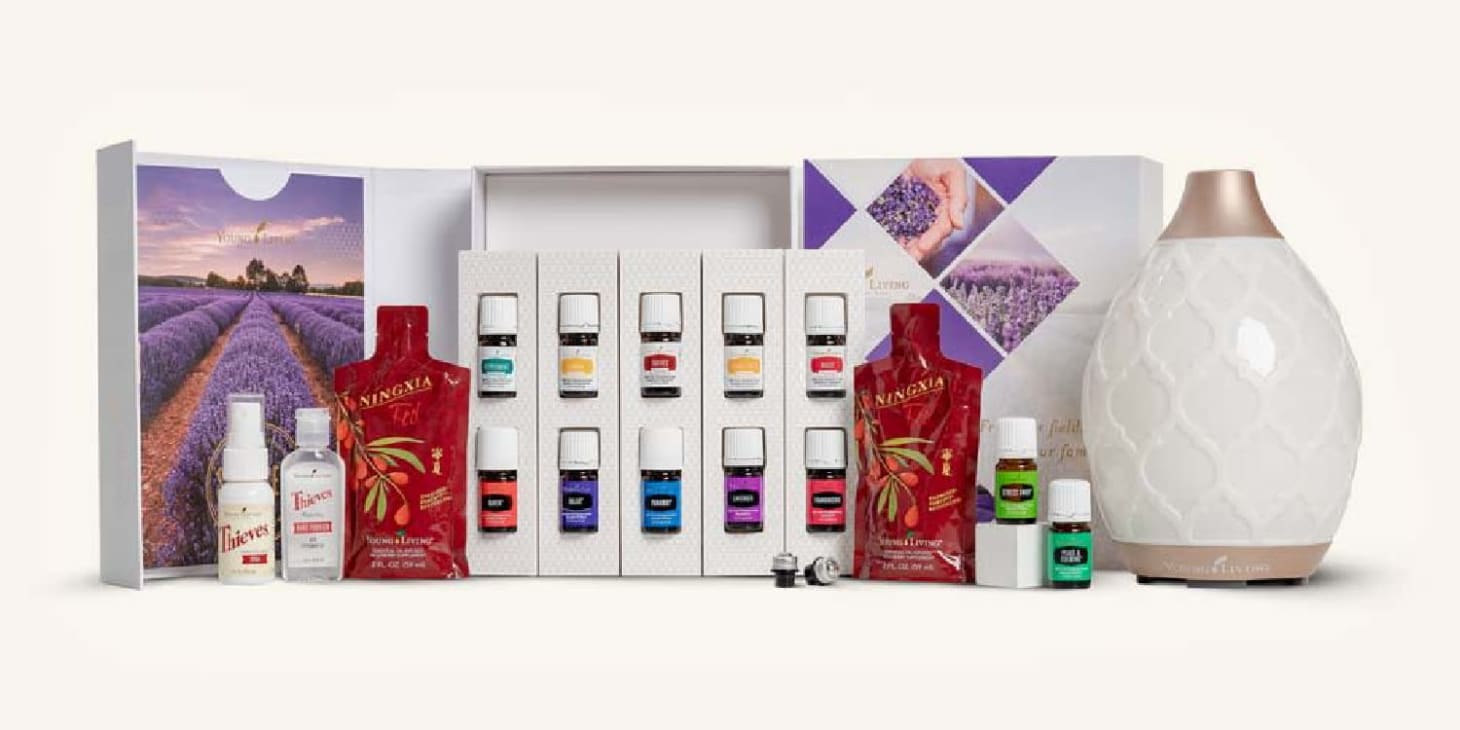 Check It Out
For Home, health, & fitness
Products for Everyone!
These products celebrate the harmony between nature, body, mind, and soul. Have you noticed that walking through lavender fields or a pine forest seems to instantly awaken your senses — from the energizing aromas to the feelings of well-being the smell evokes? Young Living infuses this into everything they create.
Next Event Title
This is a description of the event pulled from the user's account, talking about how awesome it is going to be.