How to Switch Harmful Chemicals at Home with Powerful, Natural Products
Eliminate Harsh & Dangerous Chemicals From Your Home and Personal Care!
A fast-growing number of people are making a personal choice to remove harsh and dangerous chemicals from their home and personal care products.
I'm thrilled to introduce one of my all-time favorite product lines, Thieves® - In fact, it's a favorite of a lot of folks and one of Young Living's best-selling products! It answers how to eliminate harsh chemicals in a way that is actually good for you.
Thieves® has rescued our family.
You Won't Believe Why it is Called Thieves!
The inspiration for its creation is pretty impressive. I don't know if this legend is true or not, but I have found that these products work and are effective so I'm betting this has something to do with it...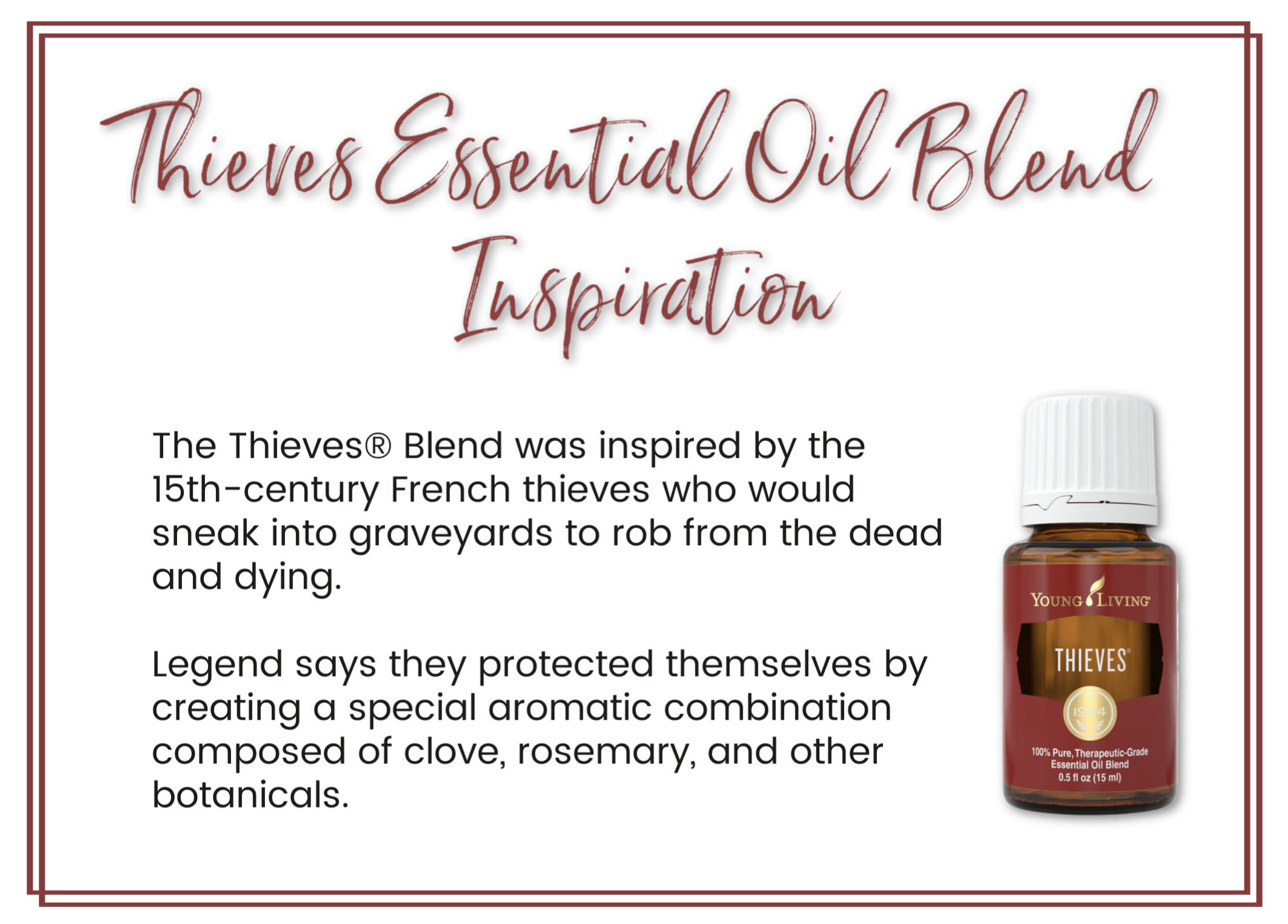 Immune Support & Cleaning
There's a complete line of Thieves® products for immune support, personal care, as well as products that can effectively replace all cleaning products in your home.
I love that this is an all-natural solution.
Thieves® Essential Oil Blend utilizes these powerful essential oils, so every product is beneficial to you and your family.
Clove | Cinnamon Bark | Eucalyptus Radiata | Rosemary | Lemon
Powerful, Safe & Effective Cleaning Solutions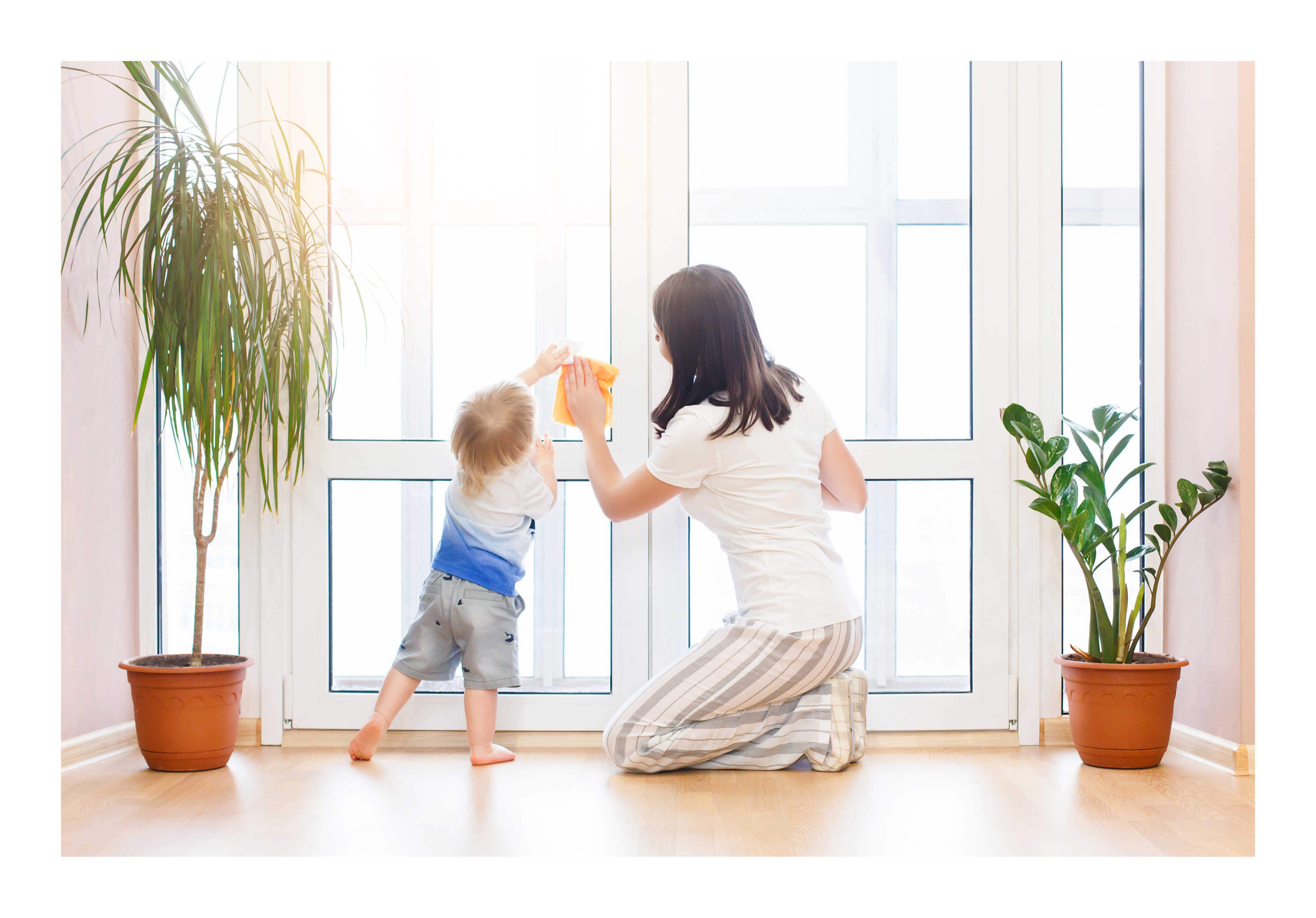 I feel we all should start saying goodbye to harmful chemicals used in cleaning and say hello to cleaning with natural options!
These days, cleaning and protecting my home without using harsh chemicals is easy, using pure essential oils, along with other naturally derived, plant-based ingredients. I love knowing that these cleaning products are perfect to use around every member of my family, including children and pets. Solutions that are not only effective but safe and my home smells and feels clean and fresh!
Young Living offers a large line of effective household cleaning products:

Household Cleaners | Sanitizers | Wipes
Laundry Products | Kitchen Products | Veggie Cleaners
Natural, Yet Effective Dental Care Products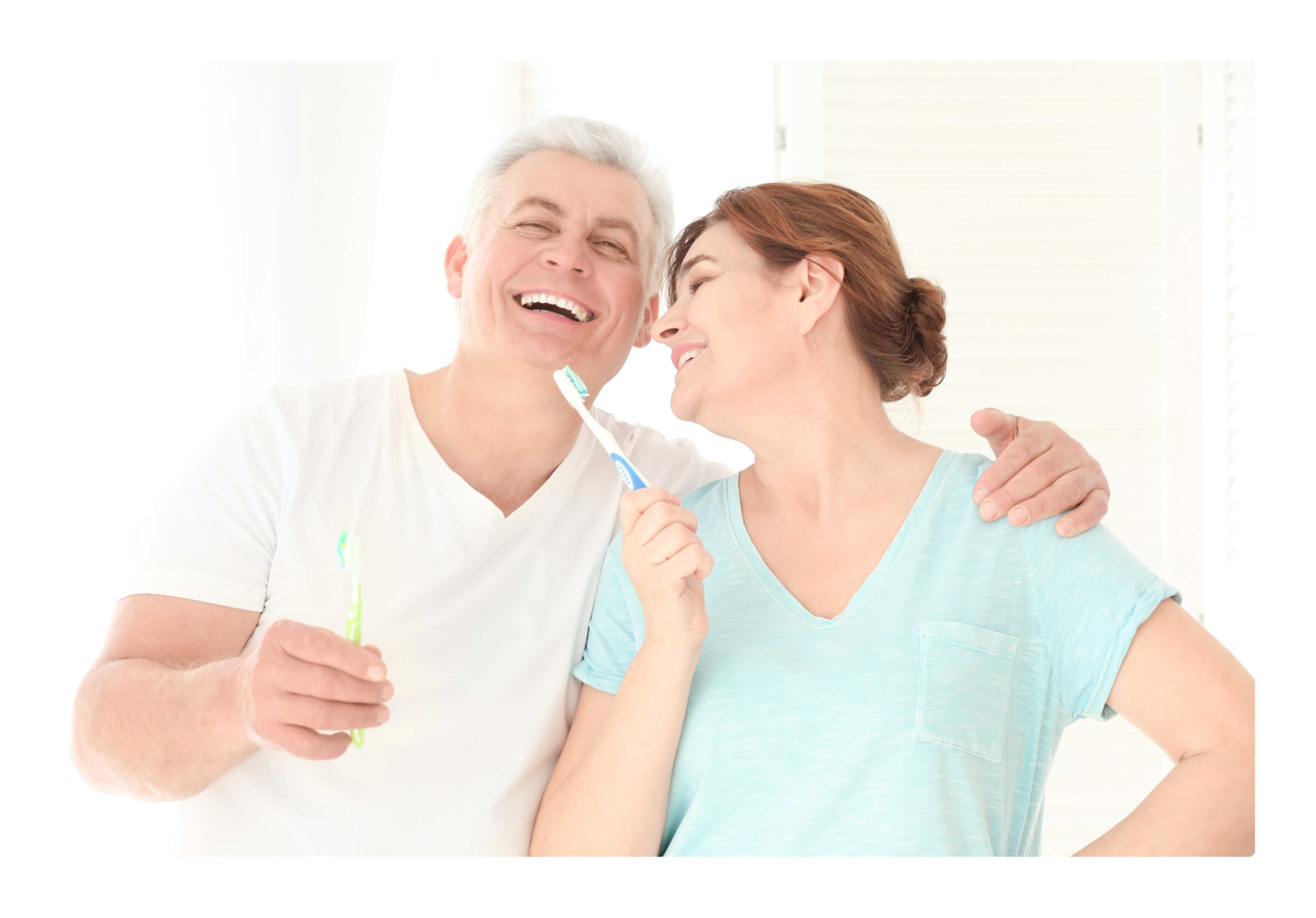 I feel oral health starts with products that clean without harsh chemicals, for instance, powerful whitening toothpaste without the use of fluoride, dyes, or preservatives!
Young Living offers us a full line of healthy dental solutions that are effective alternatives created with natural ingredients and infused with essential oils. It makes me happy knowing that these products were formulated to boost our oral health and fortified with antimicrobial agents.
Finally, safe dental care products for our whole family.


Toothpaste | Mouthwash | Dental Floss | Breath Mints
Immune System Support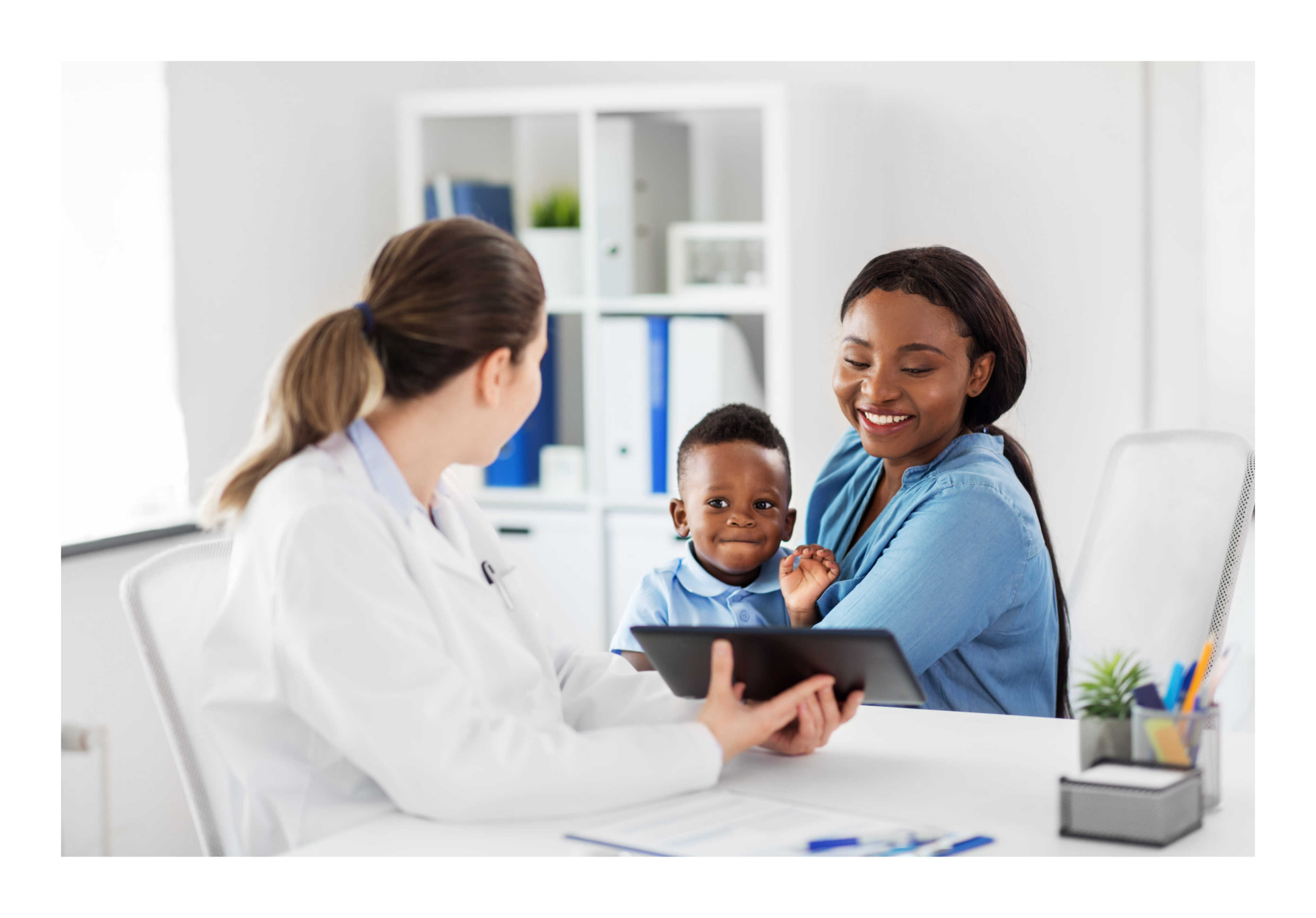 Our health starts with a healthy immune system and I'm happy that the Thieves line of products has a lot of support for our wellness! For instance, the Thieves® Vitality™ Essential oil you can use internally, as a supplement, and it provides immune system support, it's cleansing to the digestive system, has antioxidant properties, and general wellness support*.
I'm required to tell you that these statements have not been evaluated by the Food and Drug Administration. Young Living products are not intended to diagnose, treat, cure, or prevent any disease.
Bottom line is that many people get positive results from these healthier alternatives.
Easily Start Switching to Effective Products Now
Don't Wait, Start Now With A Starter Kit
Young Living® has put together a Premium Starter Bundle with Thieves® that contains several products that can help you get started with replacing harsh-chemical products in your home. This is a great way for you to experience how well these products work for your family.
As you run out of other products around your home you can replace them with additional Thieves® products.
This Bundle will save you over $81.00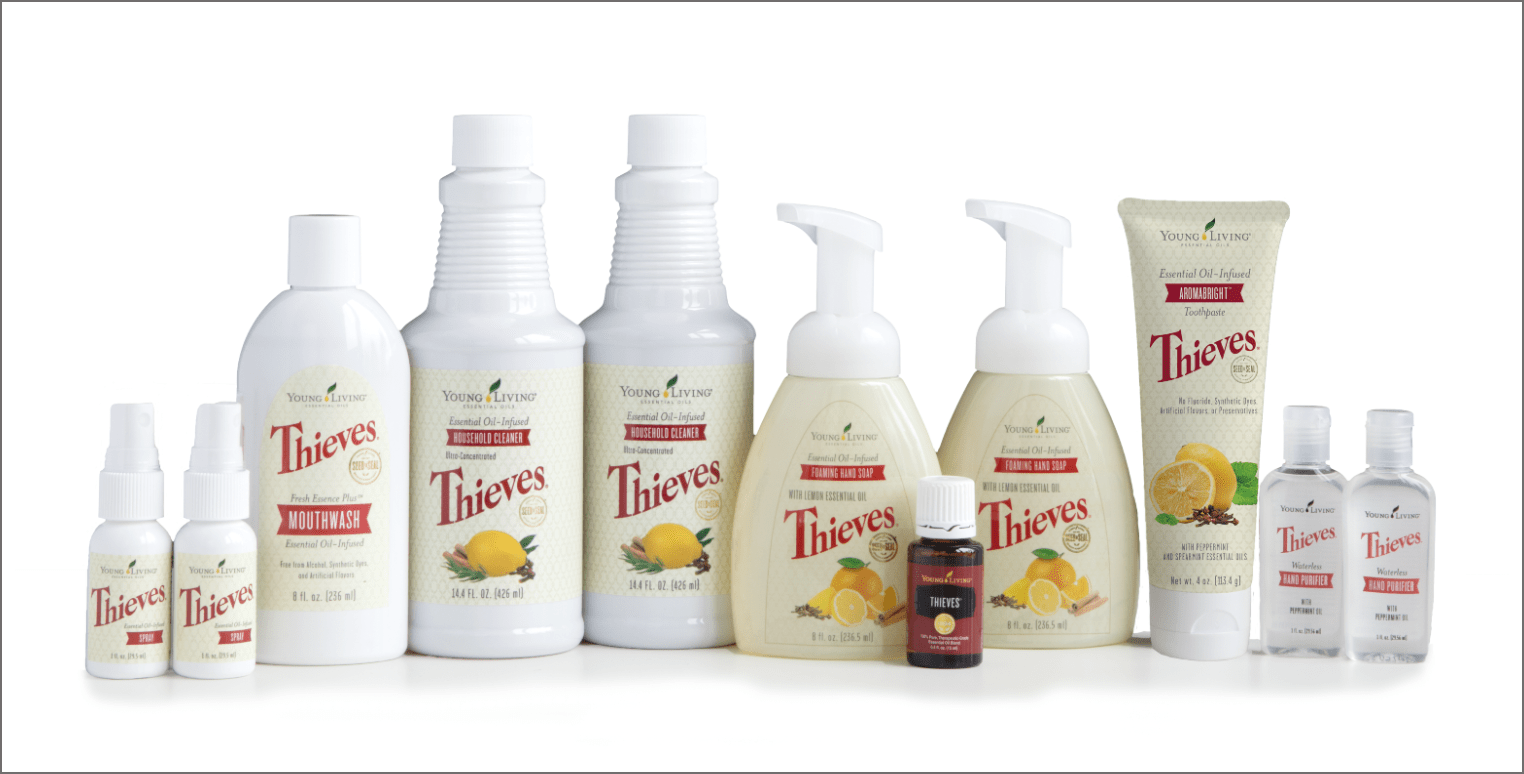 See All The Products
See and learn more about each of the products in the Thieves® line of products here.
A NEW LIFESTYLE
I'd love to welcome you to the world of Young Living. Here, you will find much more than essential oils—you'll find a new lifestyle.


✅ I invite you to share your comments or ask me a question,
using the form at the bottom of this page.
I invite you to meet "The Murray's" and hear their story .....
---
Leave a Comment / Ask a Question
Subscribe to My Updates
Here's some information about the list that you're signing up for. It will populate the description from their account.
Free Email Class: Essential Oils 101
Learn all the basics on essential oils in my FREE Essential Oils 101 Email Course. I'll also share DIY beauty and skin care recipes, homemade cleaners and other practical uses for essential oils to help you save money too.
Ready to begin a healthier life?
Get a Starter Bundle and SAVE!
Most of us begin our journey by choosing a Young Living Starter Bundle. The bundles offer considerable value for your money and they contain enough full-size items to ensure initial success using Young Living.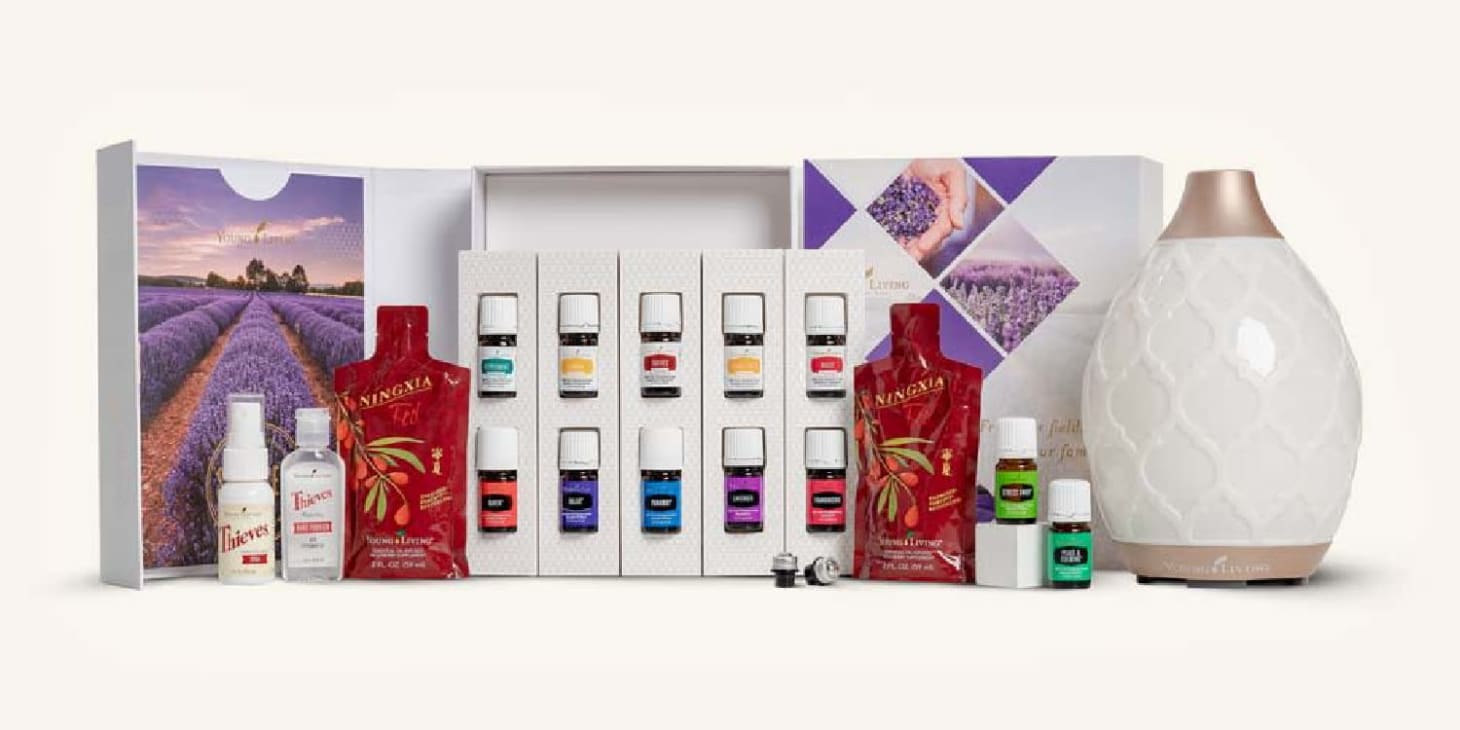 Check It Out
For Home, health, & fitness
Products for Everyone!
These products celebrate the harmony between nature, body, mind, and soul. Have you noticed that walking through lavender fields or a pine forest seems to instantly awaken your senses — from the energizing aromas to the feelings of well-being the smell evokes? Young Living infuses this into everything they create.
Next Event Title
This is a description of the event pulled from the user's account, talking about how awesome it is going to be.