| | |
| --- | --- |
| Item: | 20083 |
| Size: | 7.32 oz |
| Discount Price: | $37.75 |
| Price: | $49.67 |
Optimize your workout recovery with the triple-targeted formula of AminoWise. It uses three blends for one powerful result: The Muscle Performance blend aids muscle building and repair, the Recovery blend helps reduce muscle fatigue, and the Hydration Mineral blend replenishes important minerals lost during exercise. Simply mix 1 scoop with water and drink immediately after your workout to ensure that you're getting the most out of your hard work.
AminoWise was developed and formulated to fill a need within the nutritional product line as a during- and after-workout replenishing boost for muscles. With a hydrating blend of minerals that are lost during exercise and with no added sugars, artificial sweeteners, preservatives, or artificial colors or flavors, AminoWise is a standout in the field of workout supplementation.
Product Snapshot

FEATURES & BENEFITS
Helps support muscles during and after exercise to help fight fatigue and enhance recovery
Lessens fatigue and enhances muscle recovery during and after exercise
Reduces lactic acid induced by exercise through a complex blend of antioxidants and minerals
Helps support the production of nitric oxide, which can improve vascular blood flow
Contains branched-chain amino acids, which have been shown to aid in preventing muscle catabolism from exercise
Supports hydration by replenishing important minerals lost during exercise
Provides a good source of vitamin E and zinc
Formulated with wolfberry powder
Flavored with Lemon and Lime essential oils
Contains no preservatives, synthetic colors, artificial flavors, added sugars, or artificial sweeteners

*These statements have not been evaluated by the Food and Drug Administration. Young Living products are not intended to diagnose, treat, cure, or prevent any disease.
Suggested Uses

EXPERIENCE
Flavored with Lemon and Lime essential oils and formulated with wolfberry powder, this refreshing post-workout blend is naturally sweetened and has no added sugar or artificial sweeteners. It is also free of preservatives and synthetic colors.

DIRECTIONS
Mix 1 scoop with 8 fl. oz. of water and consume during or after exercise.
Storage: Store in a cool, dark place.

CAUTIONS: Keep out of reach of children. If you are pregnant, nursing, taking medication, or have a medical condition, consult a health professional prior to use.
Ingredients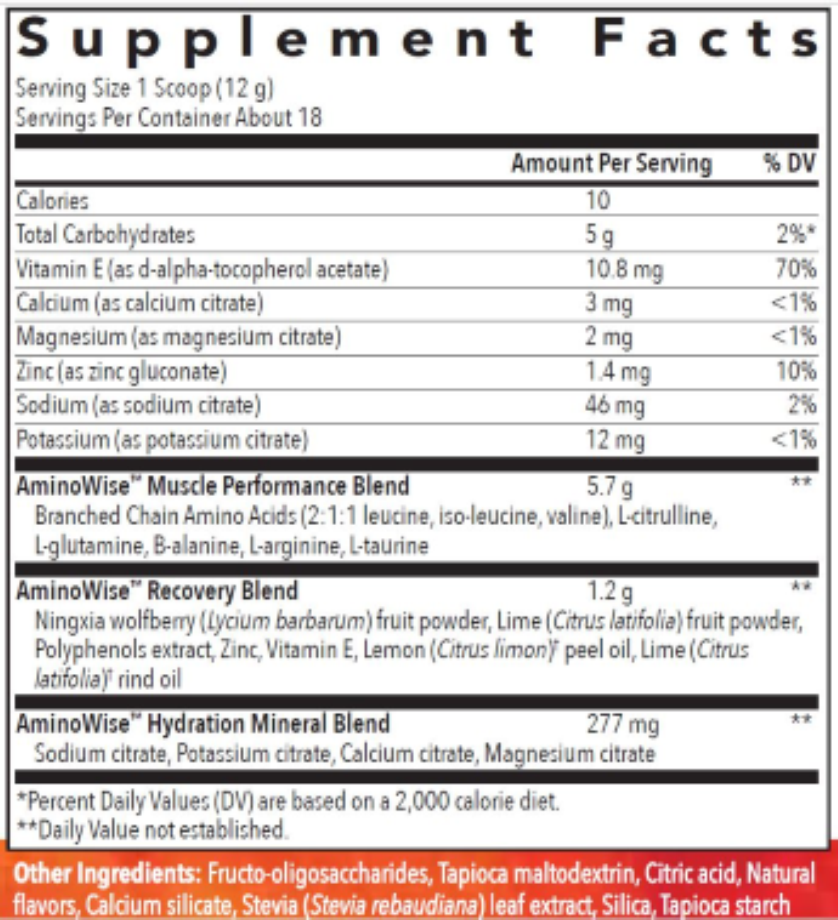 KEY INGREDIENTS
Branched-chain amino acids (2:1:1 leucine, iso-leucine, valine)
L-citrulline
L-glutamine
B-alanine
L-arginine
L-taurine
Ningxia wolfberry (Lycium barbarum) fruit powder
Lime (Citrus latifolia) fruit powder
Polyphenols extract
Zinc, Vitamin E
Lemon (Citrus limon)† peel oil
Lime (Citrus aurantifolia)† peel oil
OTHER INGREDIENTS
Fructooligosaccharides, Tapioca maltodextrin, Citric acid, Natural flavors, Calcium silicate, Stevia (Stevia rebaudiana) leaf extract, Silica, Tapioca starch†Seed to Seal Premium essential oil
Leave a Comment / Ask a Question
Subscribe to My Updates
Here's some information about the list that you're signing up for. It will populate the description from their account.
Free Email Class: Essential Oils 101
Learn all the basics on essential oils in my FREE Essential Oils 101 Email Course. I'll also share DIY beauty and skin care recipes, homemade cleaners and other practical uses for essential oils to help you save money too.
Ready to begin a healthier life?
Get a Starter Bundle and SAVE!
Most of us begin our journey by choosing a Young Living Starter Bundle. The bundles offer considerable value for your money and they contain enough full-size items to ensure initial success using Young Living.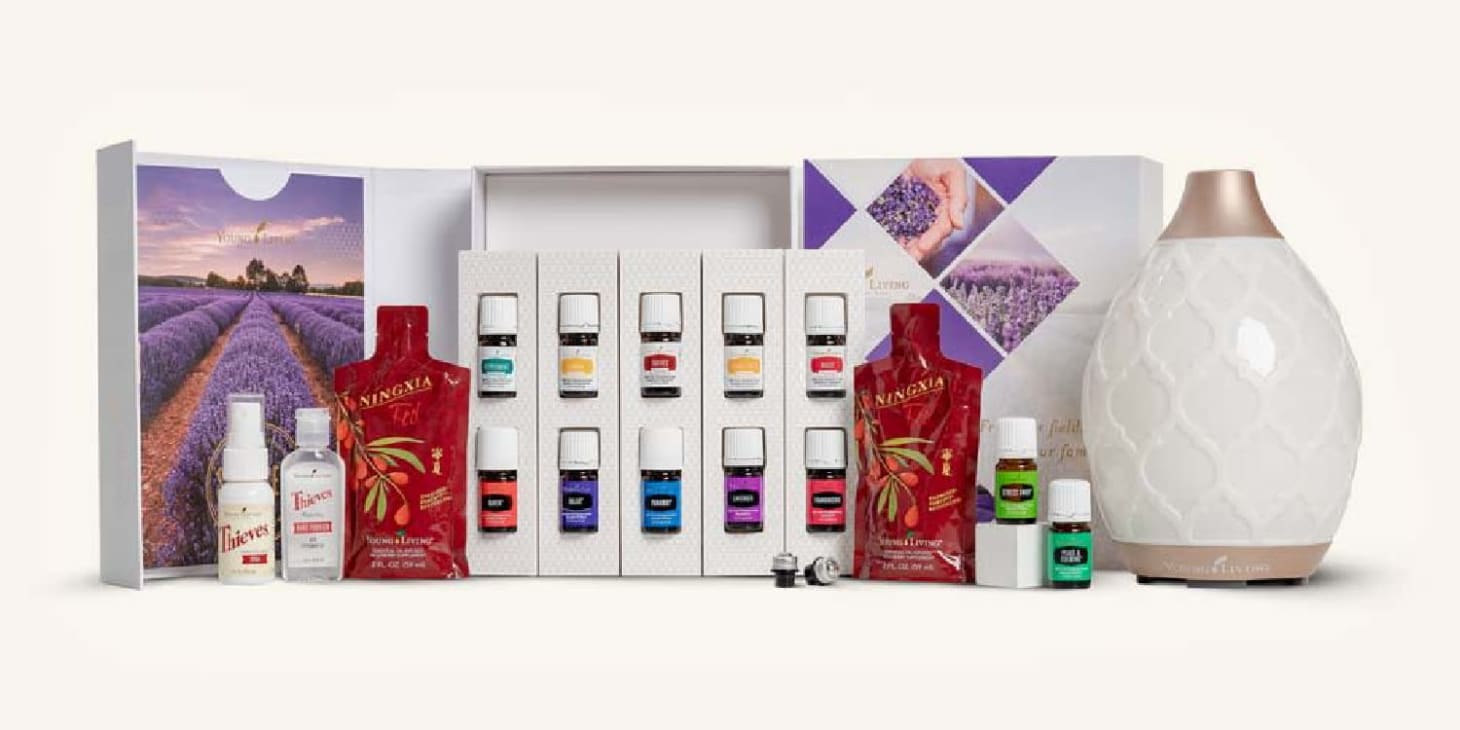 Check It Out
For Home, health, & fitness
Products for Everyone!
These products celebrate the harmony between nature, body, mind, and soul. Have you noticed that walking through lavender fields or a pine forest seems to instantly awaken your senses — from the energizing aromas to the feelings of well-being the smell evokes? Young Living infuses this into everything they create.
Next Event Title
This is a description of the event pulled from the user's account, talking about how awesome it is going to be.