My Personal Reflections...
As I reflect on the year that is coming to a close... there have been so many mixed emotions and and maybe you have felt some of these as well; things like fear, uncertainty, anger, sadness, frustration, and more.... For so many people it has also been a year of great financial and economic struggles. How do we manage our emotions through it all?
Let me share with you 3 tips that I am using that has helped me personally especially since I am now back working in a hospital full-time. First, give yourself permission to feel what you feel. Allow yourself to express your anger, frustration, sadness.... whatever it may be for you. This helps to reset our system and gives us space to breathe, to exhale and to lessen the burden of keeping all of our emotions tied up inside of us. Exercising during this pandemic has been a huge source of support for me. Working out and being able to go to bed physically exhausted has helped me to get more restful sleep which then gives me more bandwidth to do the emotional work that I do with patients and staff at the hospital.
Secondly, I am more intentional and consistent in my prayer life, as well as utilizing other wellness tools to support both my internal and external well-being. This includes meditation, yoga, naps and writing in my gratitude journal. Beginning each day with moments of silence, breathing, setting intentions and expressing gratitude sets the tone for my day and I have found it to be especially helpful as I enter each new day fueled with feelings of gratefulness to serve others.
Thirdly, I am beginning to enjoy taking the time to savor the time around meals. In the past, I have been quick to dismiss the idea of a leisurely meal (thinking it's not necessary), but I have found more joy in sitting down and savoring the food I am eating, and reflecting on its goodness and blessing it as my body receives its many benefits. It's been amazing for me to see that transformation in me.... I am happier, my digestive system is being supported and my overall health is stronger.
I would love to hear from you some of your personal tips that are supporting you during this season of uncertainty and changes.
Lastly, Thanksgiving is a very special time of the year and although this year will be different for most of us, I would like to offer 3 words that describe this holiday for me.
This holiday truly represents the best of us... an American holiday with family and friends; a holiday to share our Abundance with others and a time to reflect and Appreciate the many blessings we have been given. May you and yours enjoy a bountiful harvest of food, blessings, and abundant health!
Leave a Comment / Ask a Question
Subscribe to My Updates
Here's some information about the list that you're signing up for. It will populate the description from their account.
Free Email Class: Essential Oils 101
Learn all the basics on essential oils in my FREE Essential Oils 101 Email Course. I'll also share DIY beauty and skin care recipes, homemade cleaners and other practical uses for essential oils to help you save money too.
Ready to begin a healthier life?
Get a Starter Bundle and SAVE!
Most of us begin our journey by choosing a Young Living Starter Bundle. The bundles offer considerable value for your money and they contain enough full-size items to ensure initial success using Young Living.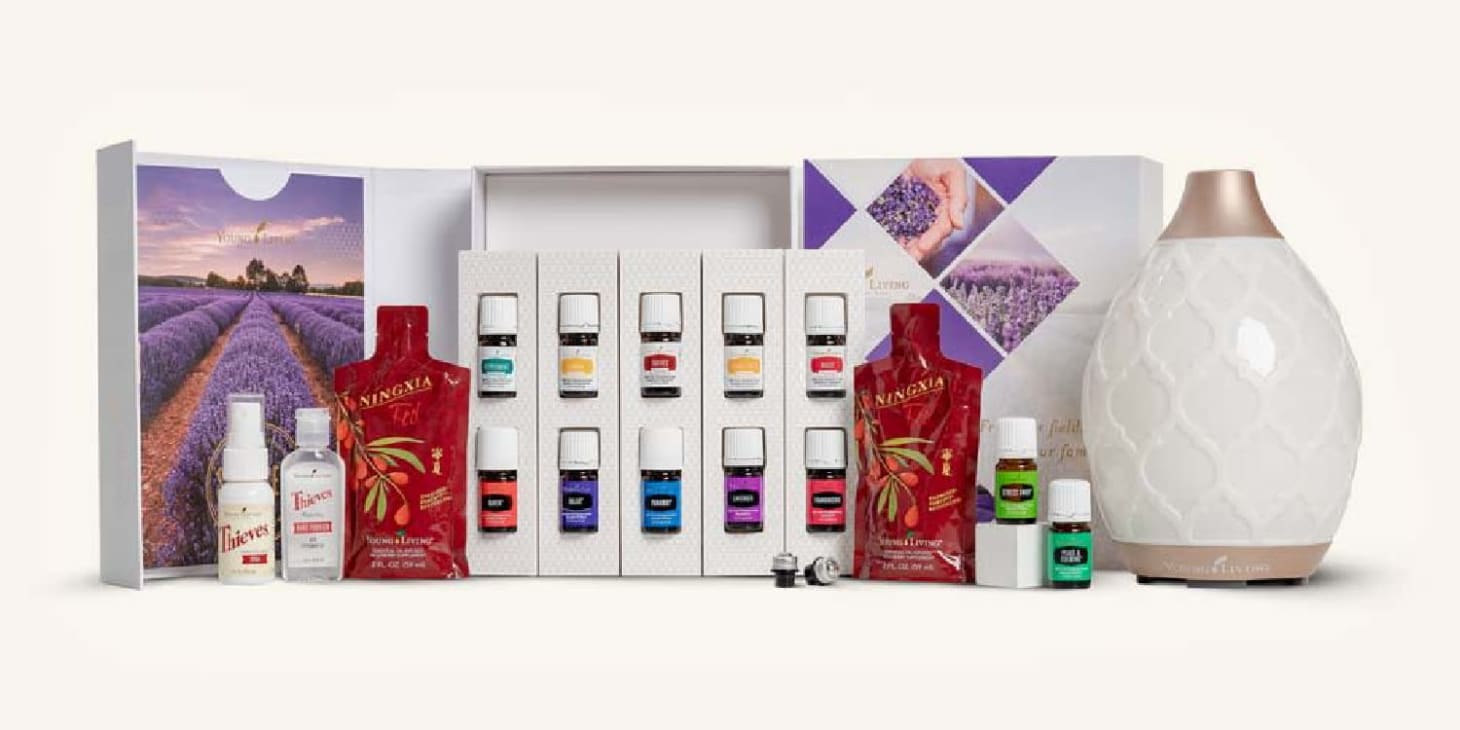 Check It Out
For Home, health, & fitness
Products for Everyone!
These products celebrate the harmony between nature, body, mind, and soul. Have you noticed that walking through lavender fields or a pine forest seems to instantly awaken your senses — from the energizing aromas to the feelings of well-being the smell evokes? Young Living infuses this into everything they create.
Next Event Title
This is a description of the event pulled from the user's account, talking about how awesome it is going to be.