October is one of my favorite months of the year! I love the coolness and crispness of the early mornings, wearing warm sweaters and sitting in my favorite chair with a cozy, warm blanket. Adding to my perfect vision of a beautiful autumn day must include sipping on a cup of hot tea or coffee and reading a thought-provoking or inspirational book. The book I am reading this month is Mach 2 With Your Hair on Fire by Richard Bliss Brooke (keep reading to hear a story about my connection to this book).
October 2020...and we are now embarking on the last quarter of the year. What a year it has been... not only for ourselves, but our country and our world. As you reflect on the last six months.... in what ways has your world (life/business) been turned upside down? As for our LightChangers LifeStyle business.... it's definitely not been business as usual; but along with the challenges (and there have been many...), there have also been many blessing for which we are very grateful. Over the last 3 months, we have decided to pivot our business and take our focus and our vision into a new direction. The first pivot has been a clearer and focused attention on John and mine's internal compass.... our personal development and growth. This month, we are beginning a new chapter with personal coaching, and creating online systems for our business. We are already learning to see and interpret life and business events through a different lens.
Let me explain:
If you have a Green Light Vision for your business, you use a different lens to interpret or reframe the events that happen with your business. You may consider a different perspective; or a willingness to try something new. You may find yourself speaking words such as I can do it, this will work out, or my prospects will enjoy what I have to offer. When there is a Green Light Vision... firmly in place... then nothing stops us from acting on it.
When you have a Yellow Light Vision, you tend to interpret things or events in life as difficult or challenging; there's often a lack of enjoyment, fun or ease and this often leads to procrastination and delays.
Lastly, a Red Light Vision is when you interpret events as terrible, bad, or embarrassing. This is when we hit the brakes, and we avoid taking the risk, but at the same time deny ourselves the chance for success.
Being an entrepreneur is never easy, but for those of us who are all in... and by that I mean... our roots are firmly planted and we know in our hearts that this is what we are meant to do; we will continue to move forward, bounce back from challenges, and learn from our failures.
As I mentioned in the beginning of my blog, I am reading a book called Mach 2 - Set Your Hair On Fire by Richard Bliss Brooke. I chose this book to read for two reasons. First, the cover of the book has a picture of a female with red hair (hence the picture above) and the title... Set Your Hair On Fire... reminded me of the time when I was around 9 or 10... and I literally caught my hair on fire... (holding a candle too close to my face) and people came rushing in... Of course, I didn't know what all the fuss was about... all I knew was that I felt a little warm that day!
Leave a Comment / Ask a Question
Subscribe to My Updates
Here's some information about the list that you're signing up for. It will populate the description from their account.
Free Email Class: Essential Oils 101
Learn all the basics on essential oils in my FREE Essential Oils 101 Email Course. I'll also share DIY beauty and skin care recipes, homemade cleaners and other practical uses for essential oils to help you save money too.
Ready to begin a healthier life?
Get a Starter Bundle and SAVE!
Most of us begin our journey by choosing a Young Living Starter Bundle. The bundles offer considerable value for your money and they contain enough full-size items to ensure initial success using Young Living.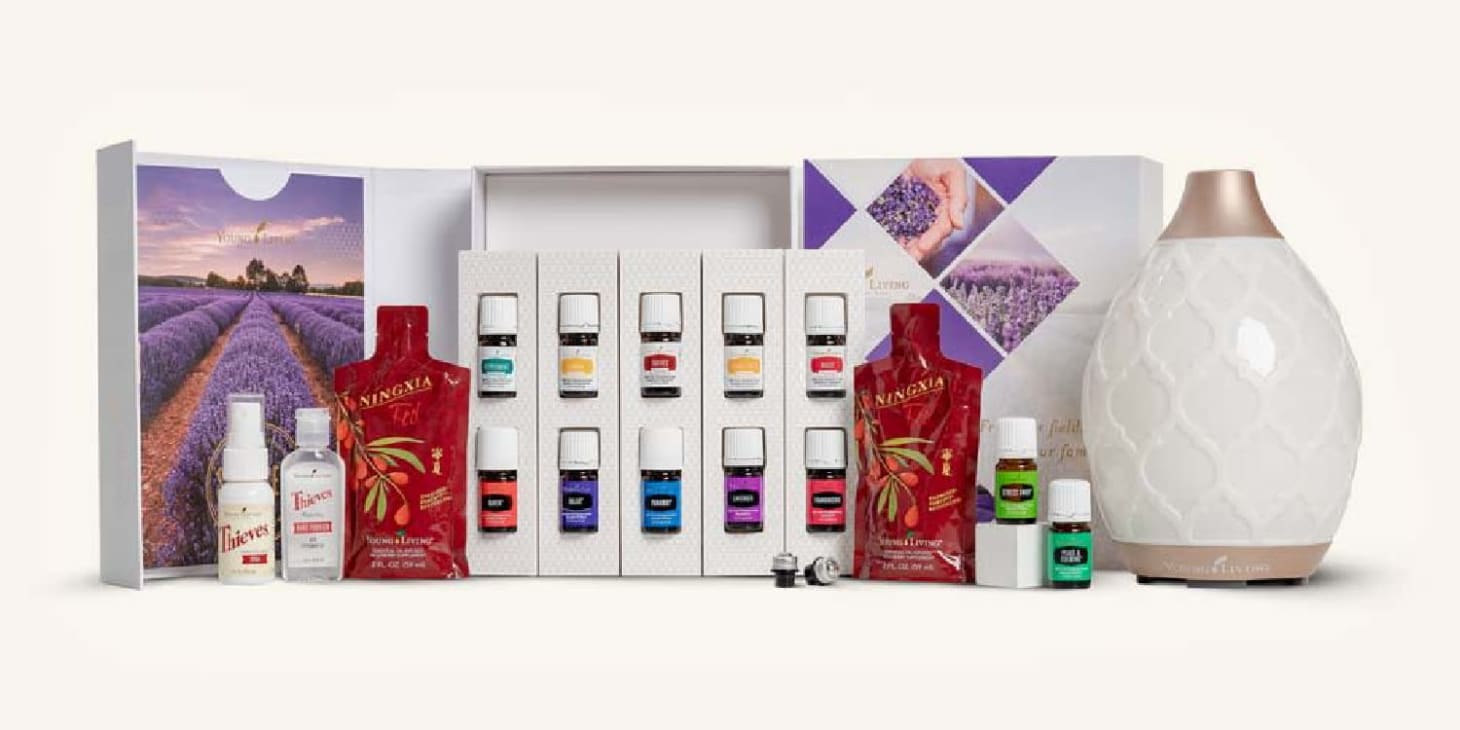 Check It Out
For Home, health, & fitness
Products for Everyone!
These products celebrate the harmony between nature, body, mind, and soul. Have you noticed that walking through lavender fields or a pine forest seems to instantly awaken your senses — from the energizing aromas to the feelings of well-being the smell evokes? Young Living infuses this into everything they create.
Next Event Title
This is a description of the event pulled from the user's account, talking about how awesome it is going to be.