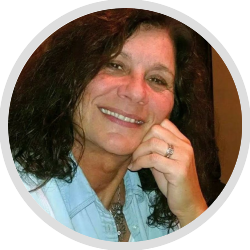 Welcome 😊
I'm so happy you stopped by. It is with great pride that I am able to share the most authentic essential oils in the world
Hi Everyone, I'm Shirley... A Wife, A Mom, A Grandma, A Friend, A Sister, A Daughter... A Woman who Loves waking Every Morning.
I share with people How to Navigate thru life's Physical, Emotional, & Financial issues with the Living Energy of Essential Oils, Natural Supplements & Chem-Free Choices for Adults, Children & Pets, as their Compass.
Before I was introduced to Young Living, I was buying "green" products with trees & pretty flowers on the labels. I thought I was living Healthy. There was so much I needed to learn about my body.
I was struggling with all the symptoms of Hormone Imbalances: Energy, Moods & Weight. These were bringing me down, both Physically & Emotionally.
Then one day, I was inadvertently introduced to a company that had the solutions to keep me Above the Wellness Line.
After research, I learned this was a company with Integrity & Commitment to Quality. I quickly saw the value of the oils in the Premium Starter Kit. To this day, I carry most of the PSK oils wherever I go. They were specifically chosen to support your Daily Life.

I have become engrossed in learning how to help myself, my family, & those seeking Transformation. You too can experience these Essential Oils, Supplements, & Toxin-free Lifestyle Products to support the systems in your body.

It is also important that I equip people to be Financially Healthy! I believe in being Money and Value Smart. That knowledge allowed me to retire from my career, as an Industrial Electrician just before my 49th birthday.
My desire is to allow my children to work at what They Desire. For my grandchildren to be able to chase their Dreams. You see, this income is Will-able, allowing me to hand it down to the next generations.

The Choice is Yours
It's Time to realize your Health is a Priceless Asset.
The best first step on your wellness journey is to take back Control over what we bring over the threshold of our homes.

I wish to Guide people around the world, to Thrive in their Wellness; Physical, Emotional, & Financial

Allow me to be your Compass to rid the Junk in your house by replacing it with Pure, Potent, & Effective Essential Oils, Cleaning products, Supplements, Pet/Children-Care, & Personal Products.

It's Easy, It's Smart!
If results are important to you, I hope you spend some time reading a bit on my website. Authenticity is certainly most important, not only for the bottles of oils but for the oil-infused products as well.
If all of your questions haven't been answered on this site, please don't hesitate to reach out to me!