| | |
| --- | --- |
| Item: | 41064 |
| Size: | 5.3 oz |
| Discount Price: | $46.75 |
| Price: | $61.51 |
Meet our mushroom, fruit, and vegetable powder, NingXia Greens: a one-scoop solution to health and wellness.
With NingXia Greens, getting your daily dose of fruits and greens is as simple as scooping our superfood powder into your favorite drink. Add 1 scoop to your daily smoothie, juice, protein shakes, or even water for a quick and easy way to get your nutrients!
Inside each serving, you'll find 50 fermented whole foods, five varieties of immune-supporting mushrooms, and wolfberry fruit and sprouted leaves from our Seed to Seal® farm in Ningxia, China. All that plant-based goodness is carefully extracted using a heat-free method so you can enjoy the full nutrients and healthy benefits they have to offer.
With this unique blend of superfood ingredients, greens, and premium essential oils, we've taken the guesswork out of your nutrition needs. All you have to do is scoop, stir, and enjoy!
Product Snapshot
FEATURES AND BENEFITS


Packs 2–3 servings of fruits and vegetables in every scoop

Delivers a powerful dose of antioxidants, vitamins, minerals, and other important phytonutrients

Contains 60+ nutrient-rich vegetables, fruits, herbs, algae, and mushrooms

Supports a healthy immune system, digestive health, and boost of energy*

Features our MultiGreens™ proprietary oil blend, originally formulated by D. Gary Young

Contains no artificial colors, flavors, fillers, sweeteners, or added sugars
Suggested Uses

DIRECTIONS:

Mix 1 scoop in 4–6 ounces of water or beverage of your choice.


Stir 1 scoop into a protein shake made with Pure Protein Complete™ to support muscle recovery.*

Mix with 2 ounces of NingXia Red®and ½ cup of orange juice for a fruity, nutritious start to your day.

Add 1 scoop to a fruit smoothie for an extra dose of fiber and plant-based omega-3s.

Take with a probiotic like Life 9® or an enzyme complex like Essentialzymes-4™ for additional wellness support.*
Ingredients
Apple, Banana, Lemon, Wolfberry sprouted leaves, Alfalfa, Kale, Parsley, Broccoli, Fermented superfood blend (Grape, Brown rice, Carrot, Apple, Daikon radish, Cabbage, Celery, Cucumber, Banana, Onion, Burdock, Spinach, Pear, Orange peel, Tomato, Sweet pepper, Mung bean sprout, Eggplant, Lotus rhizome, Pumpkin, Shiitake mushroom, Ginger, Lettuce, Garlic, Japanese parsley, Udo, Asparagus, Bamboo grass, Clover, Kombu, Dandelion, Plantain, Green pea sprout, Japanese cedar, Parsley, Turnip, Pineapple, Strawberry, Knotweed, Chive, Chinese cabbage, Enokitake mushroom, Garland chrysanthemum, Mugwort, Oriental celery, Leek, Green perilla, Wakame seaweed), Chlorella, Ginger, Green pea, Maitake mushroom, Reishi mushroom, Turkey tail mushroom, Spirulina, Amla fruit, Moringa, Purslane, Wolfberry fruit, Secale cereale flower pollen extract, MultiGreens™ proprietary oil blend [Rosemary (Rosmarinus officinalis)† leaf oil, Lemon (Citrus limon)† peel oil, Lemongrass (Cymbopogon flexuosus)† leaf oil, Melissa (Melissa officinalis)† leaf and flower oil] bromelain, cellulase
†Premium essential oil
Leave a Comment / Ask a Question
Subscribe to My Updates
Here's some information about the list that you're signing up for. It will populate the description from their account.
Free Email Class: Essential Oils 101
Learn all the basics on essential oils in my FREE Essential Oils 101 Email Course. I'll also share DIY beauty and skin care recipes, homemade cleaners and other practical uses for essential oils to help you save money too.
Ready to begin a healthier life?
Get a Starter Bundle and SAVE!
Most of us begin our journey by choosing a Young Living Starter Bundle. The bundles offer considerable value for your money and they contain enough full-size items to ensure initial success using Young Living.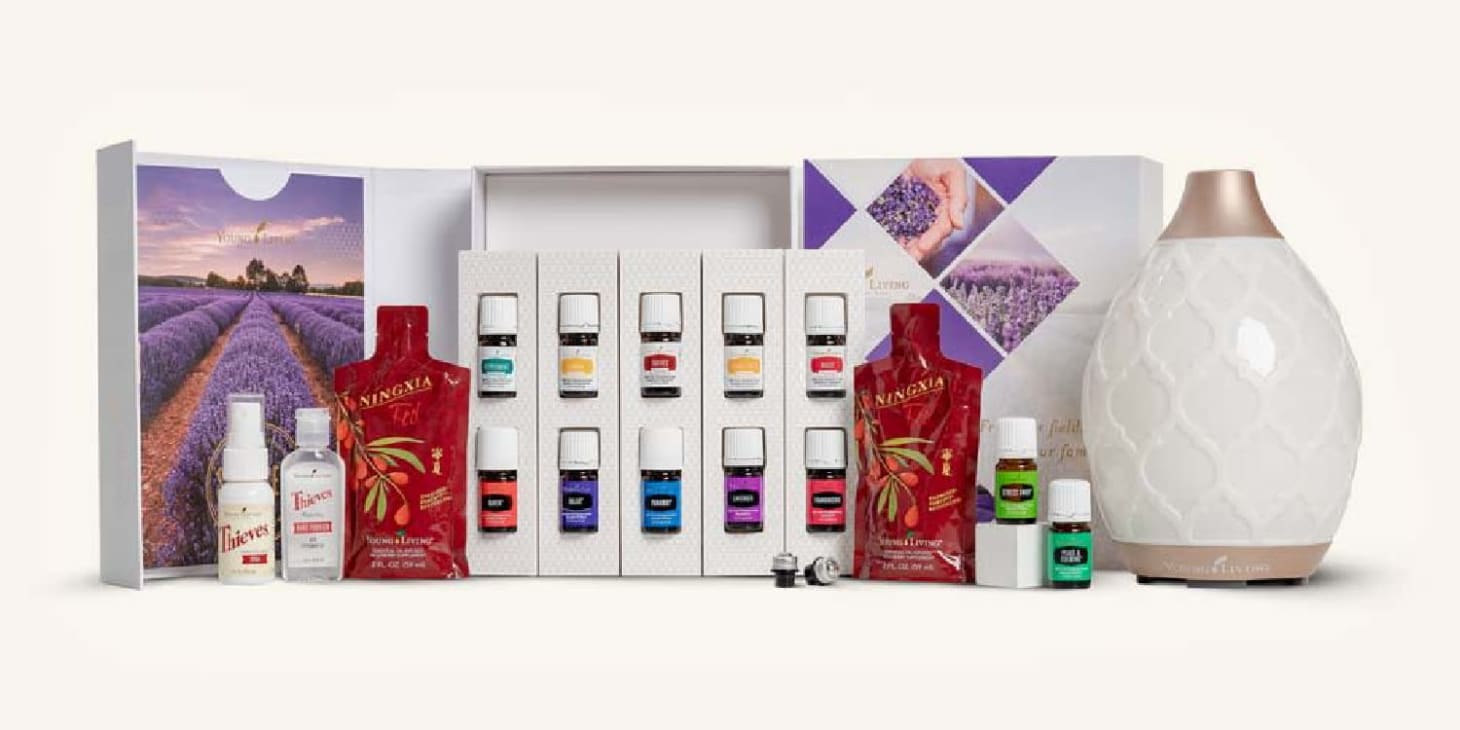 Check It Out
For Home, health, & fitness
Products for Everyone!
These products celebrate the harmony between nature, body, mind, and soul. Have you noticed that walking through lavender fields or a pine forest seems to instantly awaken your senses — from the energizing aromas to the feelings of well-being the smell evokes? Young Living infuses this into everything they create.
Next Event Title
This is a description of the event pulled from the user's account, talking about how awesome it is going to be.