Purification Essential Oil Blend 5ml
| | |
| --- | --- |
| Item: | 3389 |
| Size: | 5 ml |
| Discount Price: | $17.75 |
| Price: | $23.36 |
Ditch overpowering and harsh chemical-based sprays and keep your home smelling fresh and clean with Young Living's Purification® essential oil. This blend is made up of six essential oils for the ultimate weapon against odors. Citronella, Lavandin, Lemongrass, Rosemary, Myrtle, and Tea Tree work together to create a refreshing, bright scent that keeps you and your family happy and comfortable.
With Purification oil, you'll never need to feel embarrassed by bad odors from cooking, laundry, pets, or anything else life throws your way. Diffuse it throughout your house or use a more targeted approach so you always feel confident in your home, in the car, or on the go!
As one of the top-selling products, orders are limited to one bottle per account per month.
EarthKosher Certified
Also available - Purification Essential Oil Blend 15ml
Product Snapshot

FEATURES & BENEFITS
Topical
Soothes skin when applied topically
Aromatic
Produces a clean, invigorating aroma
Clears the air of unwanted odors
Freshens musty and stale areas with its lively scent
Contains Lavandin, an ingredient that helps clean and purify the air

AROMATIC PROFILE
From the bottle: Rich, clean, crisp, lemony aroma
Suggested Uses

APPLICATIONS
Aromatic
Add a few drops to dryer sheets to give your laundry a bright-smelling boost.
Place a few drops of Purification on cotton balls and stash them anywhere that can use additional freshness: air vents, drawers, shoes, garbage cans, etc.
Use Purification in the car with a USB Diffuser to fight lingering food and gym bag odors.
Add Purification to a glass bottle with water and spritz it on linens.
Refresh linens with a spritz of Purification, diluted with distilled water.
Create an on-the-go air freshener with a spray bottle, distilled water, and Purification. Keep it in your bag to freshen up offices, public restrooms, hotel rooms, and cars.

WHERE TO DIFFUSE
Infuse your entire home with bright, lemongrass-forward aromas after your cleaning routine.
Brighten your bathroom with a crisp citrus scent that will add a spark to your morning.
Invite freshness into storage areas and banish musty odors.
Turn a hotel room into an oasis of aromatic comfort when you travel.
Enhance the great outdoors with this invigorating breath of freshness.

EXPERIENCE
Purification has a clean, refreshing scent.
When diffused, this blend works to eliminate unwanted odors and keep your space smelling pure and fresh.

DIRECTIONS
Topical: Apply 2–4 drops directly to desired area. Dilution not required, except for the most sensitive skin. Use as needed.
Aromatic: Diffuse up to 30 minutes 3 times daily.
Storage: Keep in a cool, dry place.

CAUTIONS: Keep out of reach of children. For external use only. Keep away from eyes and mucous membranes. If you are pregnant, nursing, taking medication, or have a medical condition, consult a health professional prior to use.
Ingredients
Cymbopogon nardus† (Citronella) oil
Rosmarinus officinalis† (Rosemary) leaf oil
Cymbopogon flexuosus† (Lemongrass) oil
Melaleuca alternifolia† (Tea tree) leaf oil
Lavandula hybrida† (Lavandin) oil
Myrtus communis† (Myrtle) oil
†Seed to Seal Premium essential oil
Leave a Comment / Ask a Question
Subscribe to My Updates
Here's some information about the list that you're signing up for. It will populate the description from their account.
Free Email Class: Essential Oils 101
Learn all the basics on essential oils in my FREE Essential Oils 101 Email Course. I'll also share DIY beauty and skin care recipes, homemade cleaners and other practical uses for essential oils to help you save money too.
Ready to begin a healthier life?
Get a Starter Bundle and SAVE!
Most of us begin our journey by choosing a Young Living Starter Bundle. The bundles offer considerable value for your money and they contain enough full-size items to ensure initial success using Young Living.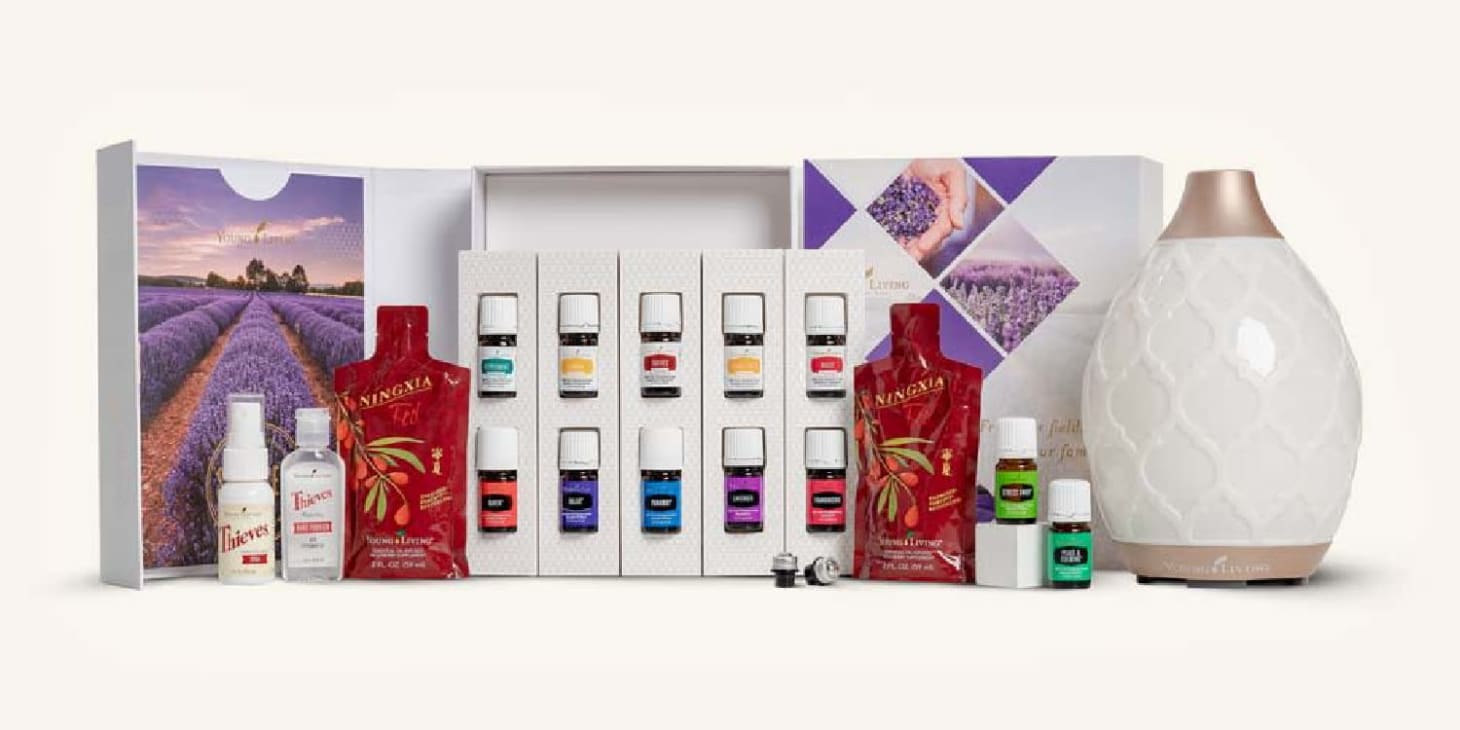 Check It Out
For Home, health, & fitness
Products for Everyone!
These products celebrate the harmony between nature, body, mind, and soul. Have you noticed that walking through lavender fields or a pine forest seems to instantly awaken your senses — from the energizing aromas to the feelings of well-being the smell evokes? Young Living infuses this into everything they create.
Next Event Title
This is a description of the event pulled from the user's account, talking about how awesome it is going to be.