Diffuser Bracelet Collection
| | |
| --- | --- |
| Item: | 39622 |
| Size: | 5 ml |
| Discount Price: | $54.75 |
| Price: | $72.04 |
Made from sustainably sourced sunstone, agate, and lava rock beads, this piece helps you celebrate the spirit of the season in style. Add a drop of Geranium Bourbon to the porous lava rocks to bring a fresh, uplifting aroma everywhere you go.
Geranium Bourbon is a brand-new essential oil with a lush, floral scent that you can wear as a perfume, diffuse in your home, or mix with your skincare products for a moisturizing boost.*
The Diffuser Bracelet Collection includes:
Diffuser bracelet
NEW Geranium Bourbon essential oil, 5 ml


*The Young Living Foundation will receive $5 from each Diffuser Bracelet Collection purchase.
Located in the Southern Indian Ocean off the coast of Madagascar, Réunion Island has been recognized by the world's perfume houses as the source of the finest Geranium essential oil for more than a century. Known as Geranium Bourbon—a nod to the island's former name, île Bourbon—this variety of Geranium essential oil has a distinctly complex, fresh, green floral aroma with delicate rosy undertones. Up to 900 pounds of geranium bourbon flowers, leaves, and stems are distilled to produce 1 liter of essential oil. Geranium Bourbon essential oil can be enjoyed as a personal fragrance, home aroma, or topically as part of your skincare routine.
Product Snapshot
Features & Benefits
Distinct from our Geranium essential oil from Egypt, with a beautifully complex, fresh, green floral aroma with delicate rosy undertones
Helps promote a natural glow when applied topically
Blends well with many other essential oils, including Orange, Vanilla, and Peppermint
Has a lush, floral scent profile that makes a great addition to any do-it-yourself perfume or bath and body recipe
Can be applied to hair to promote shine and add a beautiful, floral aroma
Suggested Uses
DIRECTIONS


Topical: Apply 2−4 drops directly to the desired area. Dilution is not required, except for the most sensitive skin.

Aromatic: Diffuse up to 1 hour 3 times daily.
Diffuse Geranium Bourbon to fill your space with its fresh, uplifting aroma reminiscent of a greenhouse in full bloom.
Apply topically and wear it as a natural perfume, alone or in combination with other essential oils.
Add a few drops to BLOOM™ by Young Living or ART® skin care products as part of your daily routine to promote a natural glow.
Combine it with Citronella essential oil and water or alcohol-free witch hazel to make a pleasant-smelling outdoor spray.
Apply or diffuse it during prayer, meditation, or yoga for an aromatic element that enhances your practice and helps create an uplifting atmosphere.
Leave a Comment / Ask a Question
Subscribe to My Updates
Here's some information about the list that you're signing up for. It will populate the description from their account.
Free Email Class: Essential Oils 101
Learn all the basics on essential oils in my FREE Essential Oils 101 Email Course. I'll also share DIY beauty and skin care recipes, homemade cleaners and other practical uses for essential oils to help you save money too.
Ready to begin a healthier life?
Get a Starter Bundle and SAVE!
Most of us begin our journey by choosing a Young Living Starter Bundle. The bundles offer considerable value for your money and they contain enough full-size items to ensure initial success using Young Living.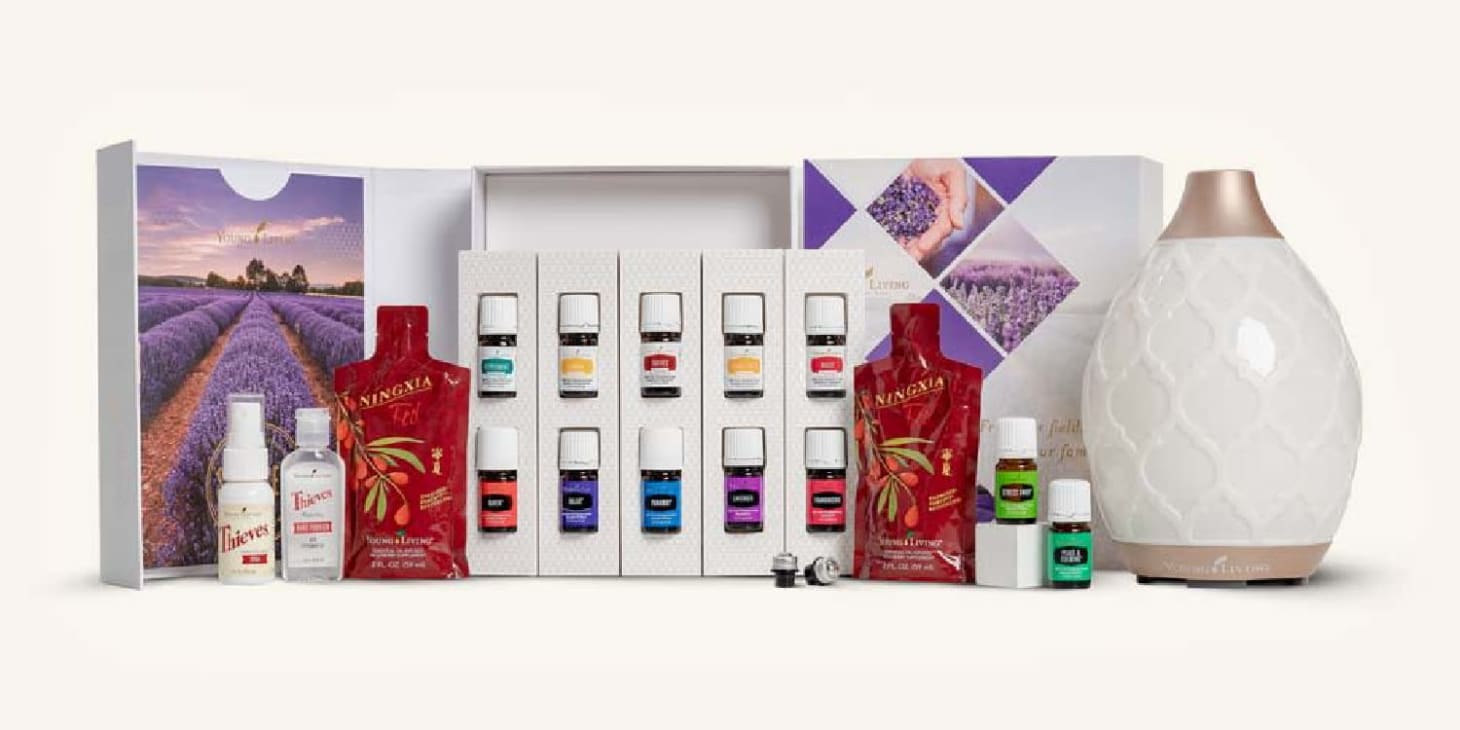 Check It Out
For Home, health, & fitness
Products for Everyone!
These products celebrate the harmony between nature, body, mind, and soul. Have you noticed that walking through lavender fields or a pine forest seems to instantly awaken your senses — from the energizing aromas to the feelings of well-being the smell evokes? Young Living infuses this into everything they create.
Next Event Title
This is a description of the event pulled from the user's account, talking about how awesome it is going to be.