| | |
| --- | --- |
| Item: | 35061 |
| Size: | 2.5 oz |
| Discount Price: | $43.00 |
| Price: | $56.58 |
This Charcoal Mask is great for all skin types! It tingles, tightens, cleanses, detoxes, moisturizes, and exfoliates to enhance your natural beauty while promoting a smoother, radiant complexion.
Product Snapshot
Made with Activated charcoal and a blend of ethically sourced kaolin clays to lift dirt and oil, purify pores, detox skin, and help restore the appearance of an even skin tone.

Exfoliates, moisturizes, and detoxes skin for a smoother, more radiant complexion.

Creates a tingling, tightening sensation (some may experience temporary redness, which is normal).

Visibly and instantly clears the complexion and provides skin with a smoother texture.

Free of comedogenic oils and formulated specifically for combination to oily skin.

Contains a global blend of natural alpha-hydroxy acids (AHAs) derived from European bilberries, Argentine lemons, Czech sugar beets, Spanish grapes, and more.

Dermatologist tested, hypoallergenic, non-irritating, and cruelty-free.

Helps control excess oil and shine and promotes clear skin.

Formulated without parabens, phthalates, petrochemicals, synthetic preservatives, synthetic fragrances, or synthetic dyes.
Suggested Uses

DIRECTIONS:

For oily, combination, and normal skin: Cleanse face with a gentle, non-irritating cleanser, then apply a thin layer of the mask to clean face and allow the mask to harden for 5-20 minutes. Once the mask has changed color and is hard, rinse with warm water to remove. Avoid the eye area, nostrils, and lips. Follow with the rest of your skincare routine, including moisturizer to rehydrate. Use 1-3 times per week.
For dry & sensitive skin: apply a thin layer of the mask to clean face and allow the mask to harden for 5-10 minutes. Once the mask has changed color and is hard, rinse with warm water to remove. Avoid the eye area, nostrils and lips. Your skin will likely feel dry after rinsing, so promptly follow with the rest of your skin care routine, including moisturizer to rehydrate. Use as needed or as a spot treatment.
Due to the exfoliating factor of the AHAs, the natural astringency of Peppermint oil, and the detoxing nature of kaolin clays and activated charcoal, you will likely experience a tingling sensation. Some may even experience pink or red skin directly after use. This is due to the combination of the clays and charcoal pulling dirt and toxins from the skin, as well as the gently acidic pH of the naturally-derived AHAs and the astringent, cooling quality of Peppermint. It is temporary, normal and means the mask is working.
Ingredients
Key Ingredients
• Activated charcoal: Sourced from China and SouthAfrica, our activated charcoal absorbs impurities, naturally purifies and detoxes skin, and has powerful adsorptive properties, thanks to its very fine particle size.
• White kaolin clay: Ethically sourced from the United States, our white kaolin clay absorbs excess oil and impurities without stripping the skin of necessary moisture, leaving it matte, soft, and radiant.
• Gray kaolin clay: Ethically sourced from Spain, this clay has a rich sulfur content, which helps to control skin imperfections.
• Volcanic black sand: Sourced from Tahiti, this sand is formed from the erosion of basalt volcanic rock. It gently exfoliates the skin, leaving it feeling soft, radiant, and glowing.
• Fruit-derived AHAs: This gentle, natural blend of alpha-hydroxy acids (AHAs) from bilberry, orange, lemon, sugarcane, grapes, and sugar maple provides five different targeted acids that safely and gently exfoliate by causing the skin to release dead skin cells for a softer, smoother, more radiant complexion.
• Peppermint premium essential oil: Peppermint essential oil contains menthol, which soothes and cools.
• Orange Blossom essential oil blend: Lavender, Patchouli, Lemon, and Rosemary premium essential oils give an invigorating, pleasant citrus aroma
Leave a Comment / Ask a Question
Subscribe to My Updates
Here's some information about the list that you're signing up for. It will populate the description from their account.
Free Email Class: Essential Oils 101
Learn all the basics on essential oils in my FREE Essential Oils 101 Email Course. I'll also share DIY beauty and skin care recipes, homemade cleaners and other practical uses for essential oils to help you save money too.
Ready to begin a healthier life?
Get a Starter Bundle and SAVE!
Most of us begin our journey by choosing a Young Living Starter Bundle. The bundles offer considerable value for your money and they contain enough full-size items to ensure initial success using Young Living.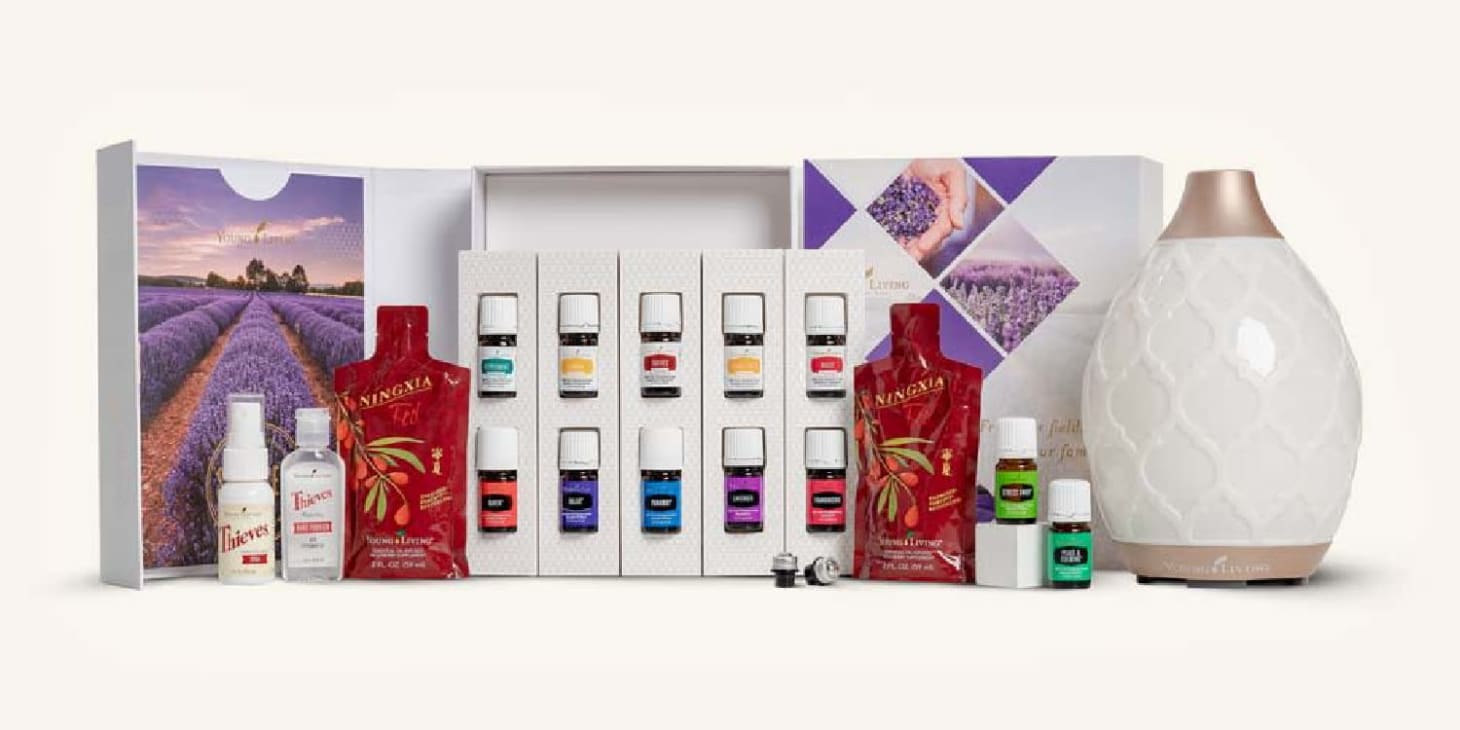 Check It Out
For Home, health, & fitness
Products for Everyone!
These products celebrate the harmony between nature, body, mind, and soul. Have you noticed that walking through lavender fields or a pine forest seems to instantly awaken your senses — from the energizing aromas to the feelings of well-being the smell evokes? Young Living infuses this into everything they create.
Next Event Title
This is a description of the event pulled from the user's account, talking about how awesome it is going to be.