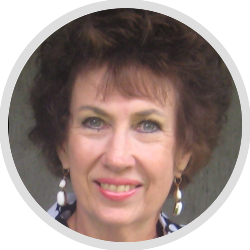 Welcome!
I'm so happy you stopped by. It is with great pride that I am able to share the most authentic essential oils in the world.
My name is Chris and I've been with Young Living since its inception and I know oils! I've had eight cancers and essential oils have supported my path to wellness without any harsh drugs.
I'm a Platinum leader and make a six-figure income. This is not because I am a salesman but because everyone who knew me saw the miracle of the products and wanted them too! I can educate you on essential oils and also help you build a business, sharing these remarkable products with your friends.
You do NOT have to be a salesman. Promise! I built my business, for the most part, sharing with friends. We share at Young Living: love! help! and knowledge! It is a company of friends!
If results are important to you, I hope you spend some time reading a bit on my website. Authenticity is certainly most important, not only for the bottles of oils but for the oil-infused products as well. If all of your questions haven't been answered on this site, please don't hesitate to reach out to me!