Welcome!
My name is Anora Densmore, and I'm a Silver Leader with Young Living and a Certified Holistic Nutritionist. I'm a student at Liberty University, a work-from-home mother of two crazy athletic teenagers, an Air Force veteran, and wife to an Air Force retiree.

I was introduced to Therapeutic-Grade Essential Oils by a good friend during a homeschool co-op class. She knew we had been using herbal supplements for a few things my family had been dealing with and we just were not getting the results we were looking for. I started researching how the chemical constituents within essential oils were so tiny they could bypass the blood-brain-barrier, oxygenate the brain, and heal on a cellular level whereas whole herbs could do none of these things. I had used a few "essential oils" in the past to make some homemade personal care products, but ended up having to wear a mask or they would set off my allergies and oftentimes I would end up with a sinus infection. I voiced my concern about my past experiences with my friend and she explained to me the difference in purity of essential oils and how the majority of EOs sold in the United States are cut, diluted, blended synthetically, or otherwise altered. So, I gave them a try and…

WOW! There really *IS* a HUGE difference! Young Living's essential oils did NOT cause me to have allergic reactions or sinus issues, but instead had a positive impact on my health! After I started sharing with family and friends, I realized how many people I could help live above the wellness line and relieve financial strain through this amazing company! The Lord has really blessed us with this opportunity to earn extra income, be able to give more, and stay home with our children, all while being able to incorporate our morals and values into our business and help others achieve the same!

Check out my FB page at www.facebook.com/AuroraEssentialsLLC or visit my personal website at www.AuroraEssentials.com for more information.

Don't have a Young Living Sponsor yet? Contact me for more information or join my team at tinyurl.com/YLAuroraEssentials.

I am here to support you in any way I can and answer any questions I can, too. ♥
Subscribe to My Updates
Here's some information about the list that you're signing up for. It will populate the description from their account.
Free Email Class: Essential Oils 101
Learn all the basics on essential oils in my FREE Essential Oils 101 Email Course. I'll also share DIY beauty and skin care recipes, homemade cleaners and other practical uses for essential oils to help you save money too.
Ready to begin a healthier life?
Get a Starter Bundle and SAVE!
Most of us begin our journey by choosing a Young Living Starter Bundle. The bundles offer considerable value for your money and they contain enough full-size items to ensure initial success using Young Living.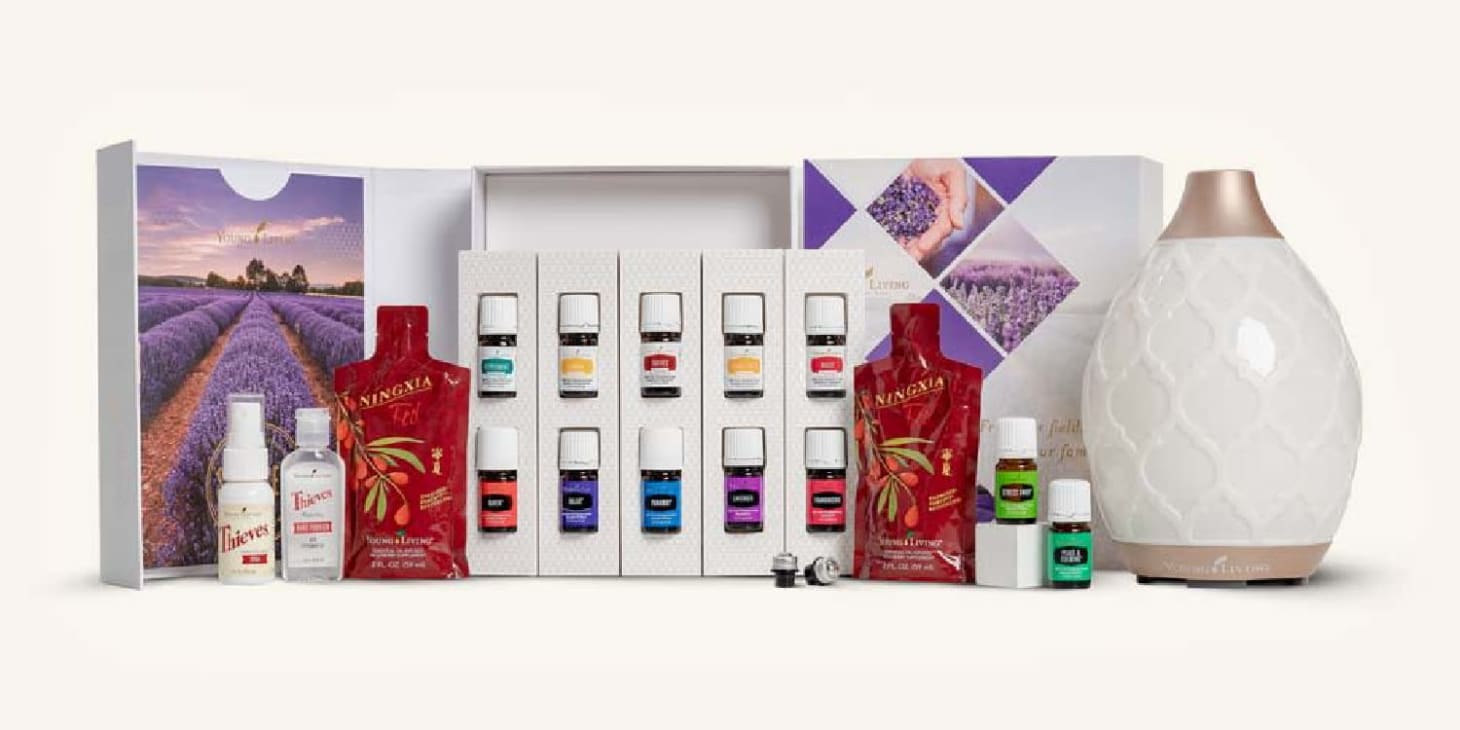 Check It Out
For Home, health, & fitness
Products for Everyone!
These products celebrate the harmony between nature, body, mind, and soul. Have you noticed that walking through lavender fields or a pine forest seems to instantly awaken your senses — from the energizing aromas to the feelings of well-being the smell evokes? Young Living infuses this into everything they create.
Next Event Title
This is a description of the event pulled from the user's account, talking about how awesome it is going to be.