Here you will find product bundles I have put together for specific needs.
These are shopping lists. Remember we can customize this to fit your needs and your budget.
Shopping list:
Thieves Home Cleaning Kit
Thieves Dishsoap
Thieves Dishwashing Soap
Thieves Laundry Caddy Collection
Nepalese Wool Dryer Ball Collection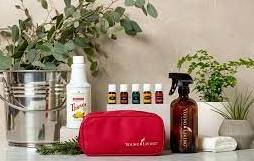 Chemical-Free Cleaners Complete Starter Bundle
We are bombarded with chemicals day in and day out! Our body's are often burdened with a high toxin load which is detrimental to our health in many ways. Research has shown surprisingly, that often our largest source of toxic load occurs in our own homes! We are often unaware of the detrimental chemicals in our cleaners, detergents, soaps, personal care products and more. This Bundle will give you everything you need to clean your home without the harsh chemicals. Get healthy while cleaning your home!
This bundle starts with the Thieves Home Cleaning Kit is the perfect introduction to natural cleaning and provides you with a foundation of cleaning tools and supplies to utilize Young Living's Seed to Seal Premium essential oils. It includes the tools you'll need to clean and protect your home without using harsh, chemicals. You can get started today creating simple and natural cleaning solutions that are not only effective but safe to use around every member of your family, including children and pets.
Using Citrus Fresh, Lemon, Pine, Purification, and Thieves essential oils along with our Thieves Household Cleaner, you'll love the fresh scent and clean feel of you home. You can even add or substitute some of your favorite essential oils, and we've included directions for you to make each cleaning recipe your own.
The kit also includes a large stainless steel bucket, 16 oz. amber glass spray bottle, cleaning cloth, oil bottle carrying case, and cleaning recipe instructional booklet.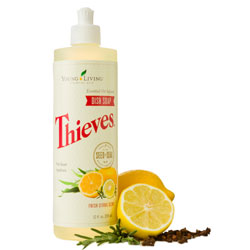 This kit also provides chemical free options for cleaning your dishes and your clothes! Replace the toxic dryer sheets and scented beads with wool dryer balls. Just add 2-3 drops of your favorite essential oil to the dryer ball and throw it into the dryer and your entire room and clothes will come out smelling fresh. The dryer balls also save you money by drying your clothes faster while quashing static cling! Win Win!
Contents:
Citrus Fresh™ Essential Oil Blend 5 ml
Lemon Essential Oil 5 ml
Pine Essential Oil 5 ml
Purification® Essential Oil Blend 5 ml
Thieves® Essential Oil Blend 5 ml
Lavender 5ml
Bergamot 5ml
Thieves® Household Cleaner 14.4 oz. and 64.0 oz
Thieves dishsoap
Thieves automatic dishwasher powder
Thieves Laundry Soap
4 Wool Dryer Balls
Cotton Carrying Bag
Essential Oil Carrying Case
Stainless Steel Bucket
Amber Glass Spray Bottle 16 oz.
Cleaning Cloth
Cleaning Recipe Booklet
Buy Now From Young Living