Lemongrass Essential Oil
(Cymbopogon flexuosus)
| | |
| --- | --- |
| Item: | 3581 |
| Size: | 15 ml |
| Discount Price: | $13.00 |
| Price: | $17.11 |
Lemongrass essential oil has origins in Southeast Asia, though it is now cultivated in countries around the world. It is distilled from the leaves and woody stalks of the lemongrass plant, and it produces a subtle citrus-herb scent. Lemongrass oil offers a sophisticated and relaxing aroma that can transform your home's environment into a comforting sanctuary.
Try diffusing Lemongrass for an aroma that can inspire a sense of clarity and relaxation for you and your family. Enhance daily chores by adding Lemongrass to your cleaning products, dishes, and laundry. By adding 3–4 drops to a sink full of dishes, a load of laundry, or your all-purpose cleaner formula, you can transport yourself with an exotic, clean-smelling boost. Lemongrass oil's relaxing aroma also makes it a great complement to a post-workout massage.
Product Snapshot

FEATURES & BENEFITS
Includes the naturally occurring constituents neral, geranial, limonene, and beta-caryophyllene
Topical
Has skin-cleansing properties
Enhances massage after activity
Aromatic
Purifies the air from bad odors
Reduces musky aromas in moist, damp environments

AROMATIC PROFILE
From the bottle: Strong, grassy, lemon aroma

KEY CONSTITUENTS
Geraniol
Neral
Geranyl acetate
Suggested Uses

APPLICATIONS
Topical
Dilute Lemongrass with V-6 Vegetable Oil Complex for massage after workouts, sports, or just a long and busy day.
Add Lemongrass to your nightly face regimen for its skin-cleansing benefits.
Aromatic
Diffuse 8–10 drops in your favorite diffuser or add a few drops to your cleaning formulas to fill your home with the clean and refreshing smell of Lemongrass and to help with musky odors.
Make your own substitute for chemical-based air fresheners. Add up to 10 drops to a small spray bottle filled with distilled water and spritz it over carpets, furniture, and linens to eliminate stale odors.

WHERE TO DIFFUSE
Freshen up a damp or musty bathroom with Lemongrass's bright, sweet fragrance.
Bring an uplifting note to a yoga or meditation session by filling your workout room with the crisp, grassy aroma.

EXPERIENCE
Lemongrass has a citrus-herb scent that can be diffused to help purify the air from musky odors or applied topically for skin-cleansing benefits.

DIRECTIONS
Topical: Dilute 1 drop with 4 drops of V-6 Vegetable Oil Complex or olive oil. Test on a small area of skin on the underside of your arm and apply to desired area as needed.
Aromatic: Diffuse up to 30 minutes 3 times daily.
Storage: Keep in a cool, dark place.

CAUTIONS: Keep out of reach of children. For external use only. Keep away from eyes and mucous membranes. If you are pregnant, nursing, taking medication, or have a medical condition, consult a health professional prior to use.
Ingredients
Cymbopogon flexuosus† (Lemongrass) oil
†Seed to Seal Premium essential oil
Leave a Comment / Ask a Question
Subscribe to My Updates
Here's some information about the list that you're signing up for. It will populate the description from their account.
Free Email Class: Essential Oils 101
Learn all the basics on essential oils in my FREE Essential Oils 101 Email Course. I'll also share DIY beauty and skin care recipes, homemade cleaners and other practical uses for essential oils to help you save money too.
Ready to begin a healthier life?
Get a Starter Bundle and SAVE!
Most of us begin our journey by choosing a Young Living Starter Bundle. The bundles offer considerable value for your money and they contain enough full-size items to ensure initial success using Young Living.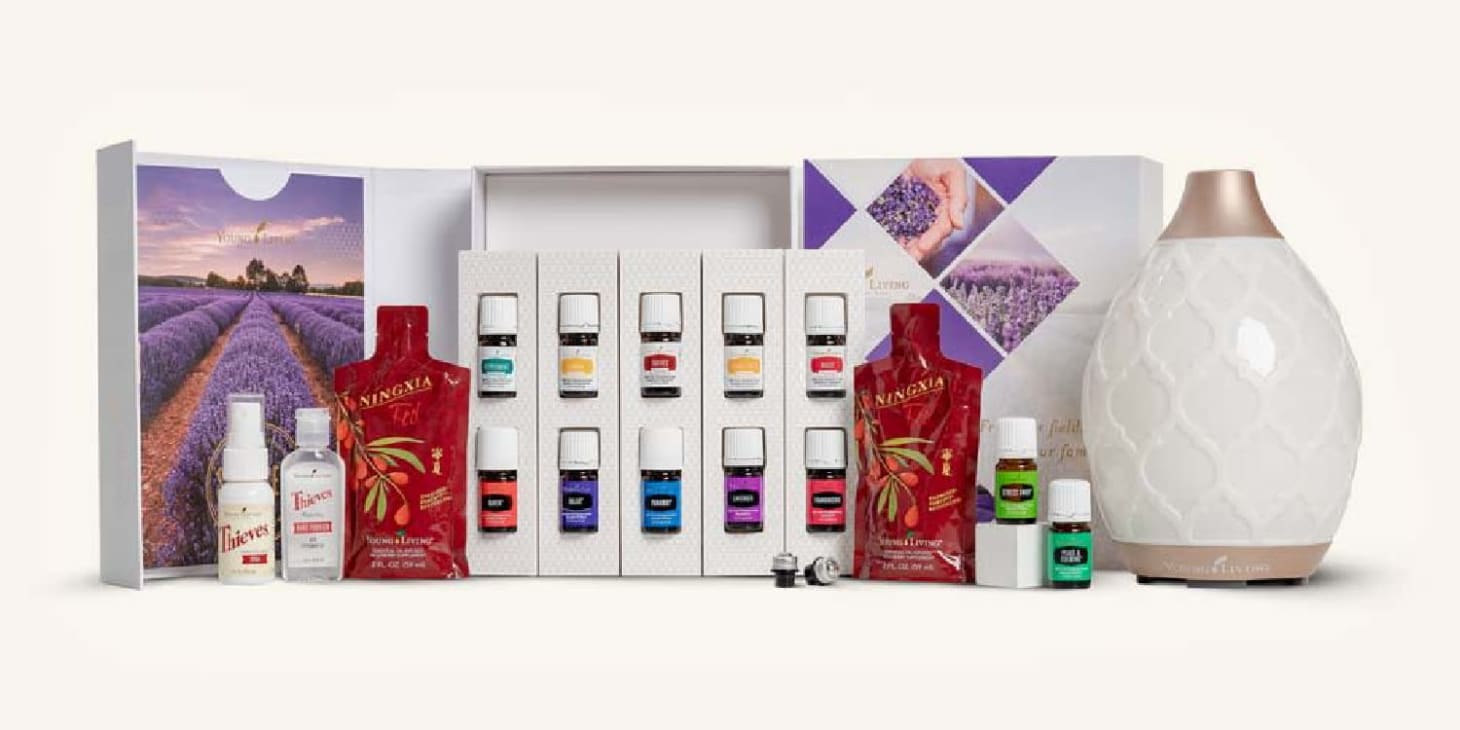 Check It Out
For Home, health, & fitness
Products for Everyone!
These products celebrate the harmony between nature, body, mind, and soul. Have you noticed that walking through lavender fields or a pine forest seems to instantly awaken your senses — from the energizing aromas to the feelings of well-being the smell evokes? Young Living infuses this into everything they create.
Next Event Title
This is a description of the event pulled from the user's account, talking about how awesome it is going to be.