If you haven't used Thieves Dish Soap, do yourself and your family a favor and try it! Thieves Dish Soap will effectively clean your dishes without harsh chemicals, dyes, or synthetics. Jade Lemon and Bergamot essential oils and Thieves essential oil blend complete the formula with their naturally occurring constituents.
Thieves Dish Soap contains:
• Surfactants: These are derived from natural sources such as glucose, palm trees, and coconuts. Surfactants are needed for different reasons: (1) They act as cleansing and foaming agents, and (2) they act as stabilizers to make sure you don't get an overload of bubbles as you wash your dishes! Because they are naturally derived, our surfactants are biodegradable and non-irritating to your skin. Our formula pairs the surfactants with natural salts, because these two ingredients work synergistically to boost cleaning properties!
• Minerals (sodium sesquicarbonate): This naturally derived ingredient balances the pH in the formula, which means that no preservatives are needed! The minerals are extracted from trona ore, a mineral that is found near the Green River area.
• Jade Lemon essential oil: Jade Lemon has a unique lemon-lime scent that is pleasing and uplifting. Its wonderful, zesty fragrance is clean and inviting.
• Bergamot essential oil: Bergamot's aroma is tart yet sweet and uplifting yet relaxing, making it a popular oil in perfumes, cosmetics, and lotions. In addition to its scent, Bergamot has attracted attention for its cleansing properties, and it's often used as a luxurious ingredient in shampoos, soaps, and cleansers.
• Thieves essential oil blend: Thieves is a powerful combination of Clove, Lemon, Cinnamon, Eucalyptus Radiata, and Rosemary essential oils for an aromatic blend that fills any space with a rich, spicy aroma. It includes the naturally occurring constituents trans-cinnamaldehyde, limonene, and eucalyptol. It's known for its cleansing properties, and it neutralizes and purifies odors.
We love using our Thieves Dish Soap because we know with certainty that it boasts clean, plant-based ingredients safe for the whole family! -Young Living Training and Education
Check out all of our other nontoxic cleaning products on my virtual catalog tab on my website homepage.
Comments are currently closed
Subscribe to My Updates
Here's some information about the list that you're signing up for. It will populate the description from their account.
Free Email Class: Essential Oils 101
Learn all the basics on essential oils in my FREE Essential Oils 101 Email Course. I'll also share DIY beauty and skin care recipes, homemade cleaners and other practical uses for essential oils to help you save money too.
Ready to begin a healthier life?
Get a Starter Bundle and SAVE!
Most of us begin our journey by choosing a Young Living Starter Bundle. The bundles offer considerable value for your money and they contain enough full-size items to ensure initial success using Young Living.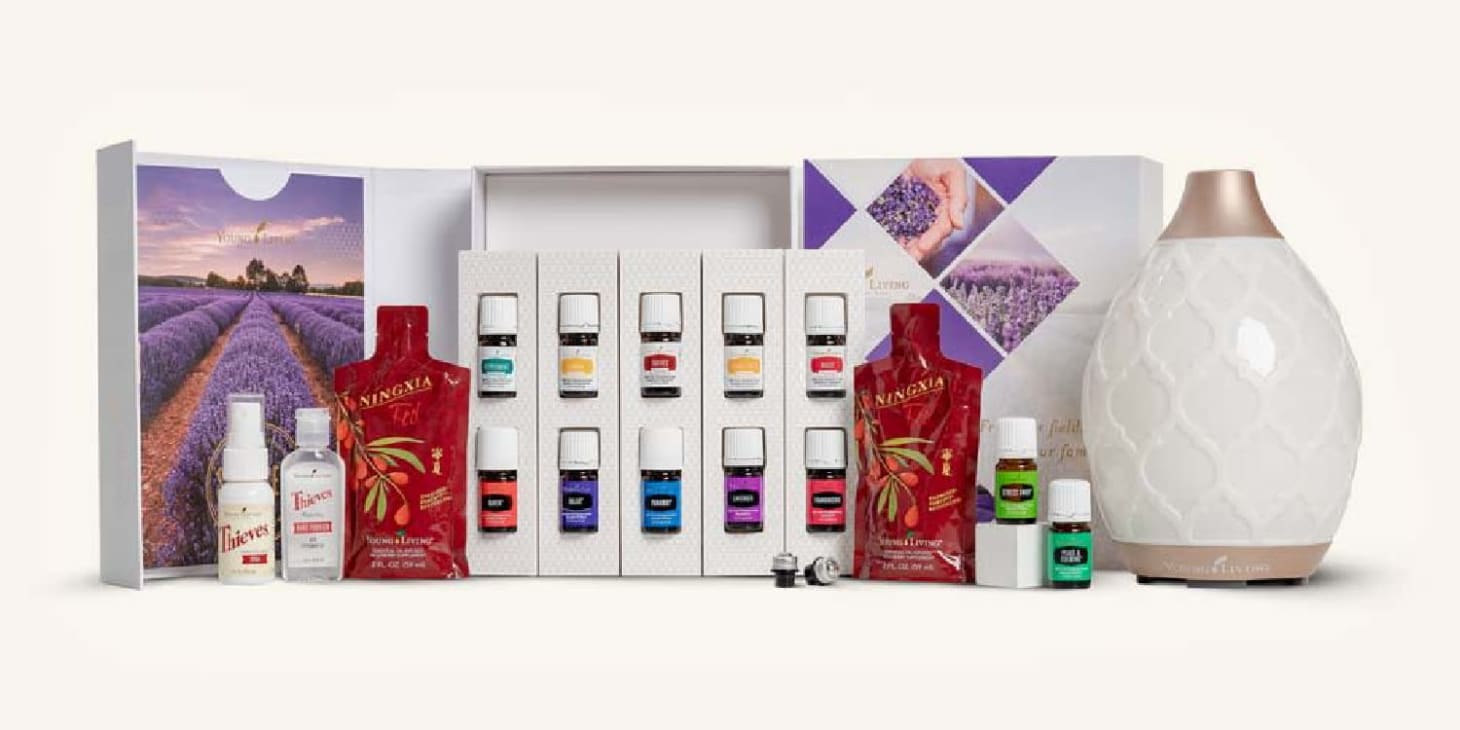 Check It Out
For Home, health, & fitness
Products for Everyone!
These products celebrate the harmony between nature, body, mind, and soul. Have you noticed that walking through lavender fields or a pine forest seems to instantly awaken your senses — from the energizing aromas to the feelings of well-being the smell evokes? Young Living infuses this into everything they create.
Next Event Title
This is a description of the event pulled from the user's account, talking about how awesome it is going to be.