| | |
| --- | --- |
| Item: | 5623 |
| Size: | 5 ml |
| Discount Price: | $14.25 |
| Price: | $18.75 |
Keep up with your overall wellness and day-to-day schedule with help from EndoFlex™ Vitality™ essential oil blend. EndoFlex Vitality uses a base of sesame seed oil and adds our proprietary blend of essential oils for wellness support.
In addition to the popular Spearmint Vitality essential oil, EndoFlex Vitality features Sage, Geranium, Myrtle, Nutmeg, and German Chamomile to create a unique blend that may support a healthy lifestyle*.
Adding this oil to your wellness regimen is as easy as combining it with a refreshing glass of juice or relaxing cup of tea.
Non-GMO Project Verified
Suggested Uses

APPLICATION
Take daily with a gel capsule. Combine 1 drop EndoFlex Vitality with 1 drop of V-6™ Vegetable Oil Complex.
Add a drop or two to 2–4 ounces of NingXia Red® for a quick shot of this blend.
Create a drink that uplifts and invigorates by adding EndoFlex to our sparkling NingXia Zyng®. Use this essential oil-infused beverage to jump-start the day or make it through the afternoon slump.
Combine a drop of oil with a large cup of warm tea or tall glass of water. If you find a drop overwhelms the flavor, dip a toothpick in the oil and swirl it in your drink.

Directions
Dilute 1 drop with 1 drop of carrier oil. Put in a capsule and take up to 3 times daily.

*These statements have not been evaluated by the Food and Drug Administration. This product is not intended to diagnose, treat, cure or prevent any disease.
Ingredients
Sesame seed oil, Spearmint (Mentha spicata)†, Sage (Salvia officinalis)†, Geranium (Pelargonium graveolens)†, Myrtle (Myrtus communis)†, Nutmeg (Myristica fragrans)†, German chamomile (Matriciaria recutita)†
†Seed to Seal Premium essential oil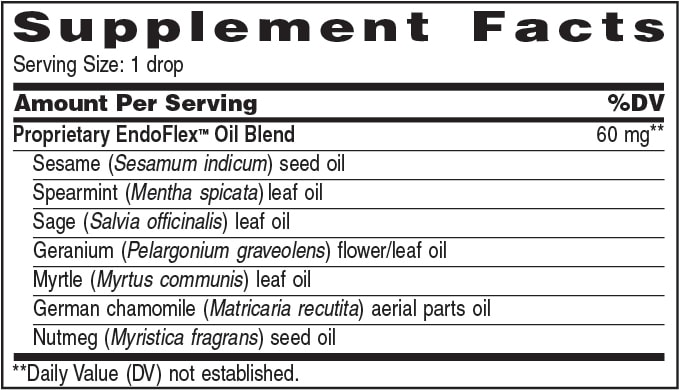 Leave a Comment / Ask a Question
Subscribe to My Updates
Here's some information about the list that you're signing up for. It will populate the description from their account.
Free Email Class: Essential Oils 101
Learn all the basics on essential oils in my FREE Essential Oils 101 Email Course. I'll also share DIY beauty and skin care recipes, homemade cleaners and other practical uses for essential oils to help you save money too.
Ready to begin a healthier life?
Get a Starter Bundle and SAVE!
Most of us begin our journey by choosing a Young Living Starter Bundle. The bundles offer considerable value for your money and they contain enough full-size items to ensure initial success using Young Living.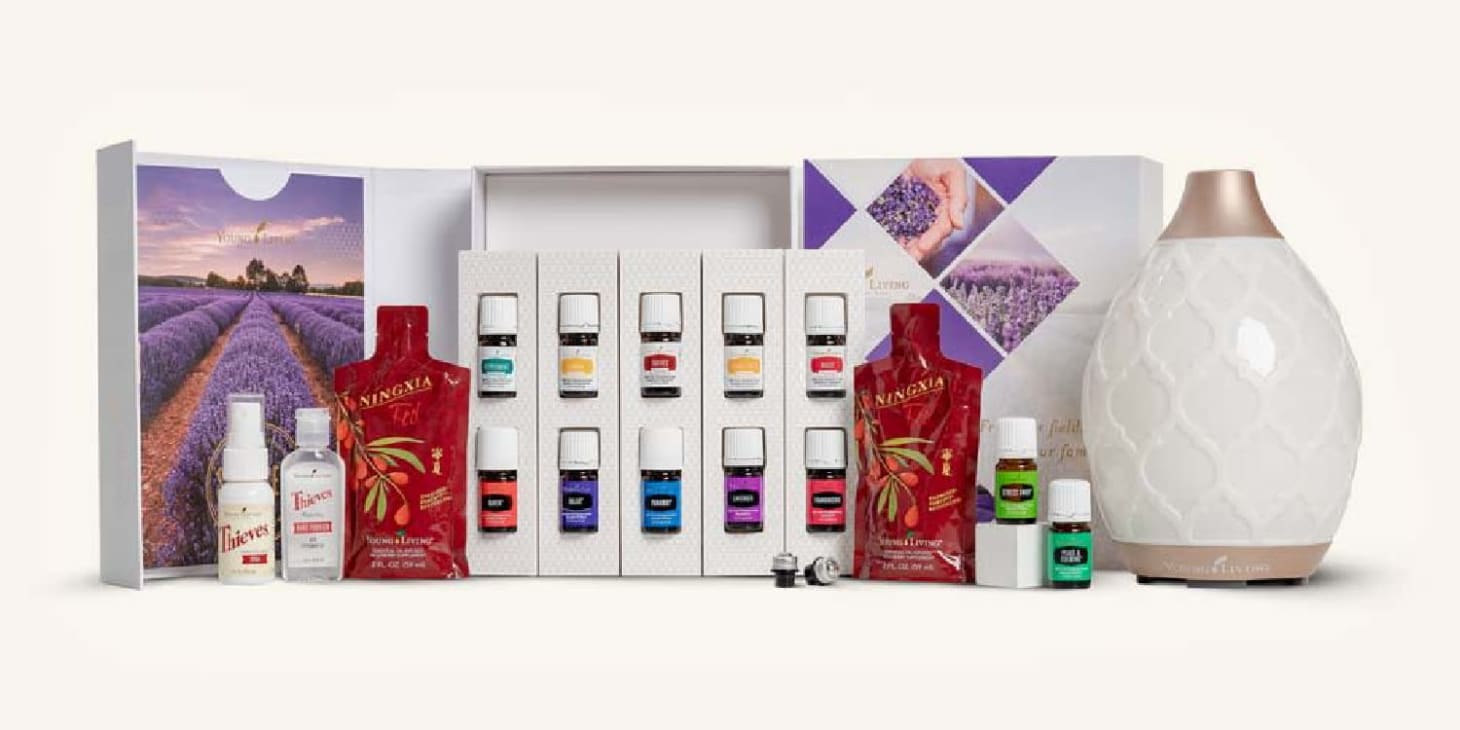 Check It Out
For Home, health, & fitness
Products for Everyone!
These products celebrate the harmony between nature, body, mind, and soul. Have you noticed that walking through lavender fields or a pine forest seems to instantly awaken your senses — from the energizing aromas to the feelings of well-being the smell evokes? Young Living infuses this into everything they create.
Next Event Title
This is a description of the event pulled from the user's account, talking about how awesome it is going to be.