February Gifting is SWEETER with this ARIA Diffuser
Isn't this just a BEAUTIFUL DIFFUSER?
The Aria Diffuser has a NEW LOOK of a white wood finish.
The Aria Diffuser is one of Young Living's most popular diffuser's. This Diffuser has SO many built in features that it comes with a remote control for ease of use! The glass dome on this diffuser sits inside a wooden base and disperses out a beautiful steady diffusion of essential oils to provide healthy indoor air quality benefiting your mind, body, soul, home & office. This Diffuser comes with soothing built in sounds, built in speaker, and the option to play your favorite music by plugging in your music device into the diffuser! Additional features include 7 LED light color choice options, run time of high, low or intermittent, and automatic shut off feature. This Aria Diffuser is the PERFECT ADDITION to your daily YOGA or BODY MASSAGE session's in your home or for your business, plus use in any room of your home or office for concentration & focus, emotional balance, full body health, calming and sleep support, to set a room mood, and to remove bad indoor odors. This Aria Diffuser is so BEAUTIFUL that it will compliment your home décor! This Diffuser will be a wonderful long term addition in your home or office and for your EVERYDAY HEALTH. Never worry when you own this diffuser because there are available replacement parts if you ever need to replace a part including the glass dome. Your Young Living diffuser purchase always comes with a one year warranty.
During the month of February, and while supplies last you can gift yourself, your sweetheart, and your family this beautiful Aria Diffuser in two collection options. Choose from the Take a Moment Collection, or the Make It Happen Collection.
The Take a Moment Collection comes with (2) 15 ml Essential Oils: Bergamot & Cedarwood.
Bergamot essential oil is calming, uplifts mood, reduces anxiousness and aids with hormonal support.
Cedarwood essential oil supports focus, reduces anxiousness, excellent skin care oil, and promotes hair growth.
The Make It Happen Collection comes with (2) 5 ml essential oils: Palo Santo & Valor.

Palo Santo – Is spiritual oil, also helps with joint & muscle soreness & stiffness, and improves chest heath.

Valor – Helps to balance your energies, instills courage, confidence & self- esteem.
These two collections are available to current members only, but YOU TOO can become a member for just $35.00 by purchasing the Basic Starter Kit which comes with a 5 ml bottle of Stress Away essential oil, (2) 2 oz. Ningxia Red Antioxidant drink, 1 oz. Thieves Hand Sanitizer, Thieves Mints and a stainless steel Aroma Glide fitment for your essential oil bottle! Your starter kit purchase automatically gives you a FREE MEMBERSHIP to Young Living, 24% Wholesale pricing, option to enroll in monthly Essential Rewards Program, participate in Young Living Special Member Only Sales throughout the year, access to the BEST AUTHENTIC ESSENTIAL OILS IN THE WORLD from the company that started the essential oil movement, option to purchase when you want or need Young Living products during your first year as a member.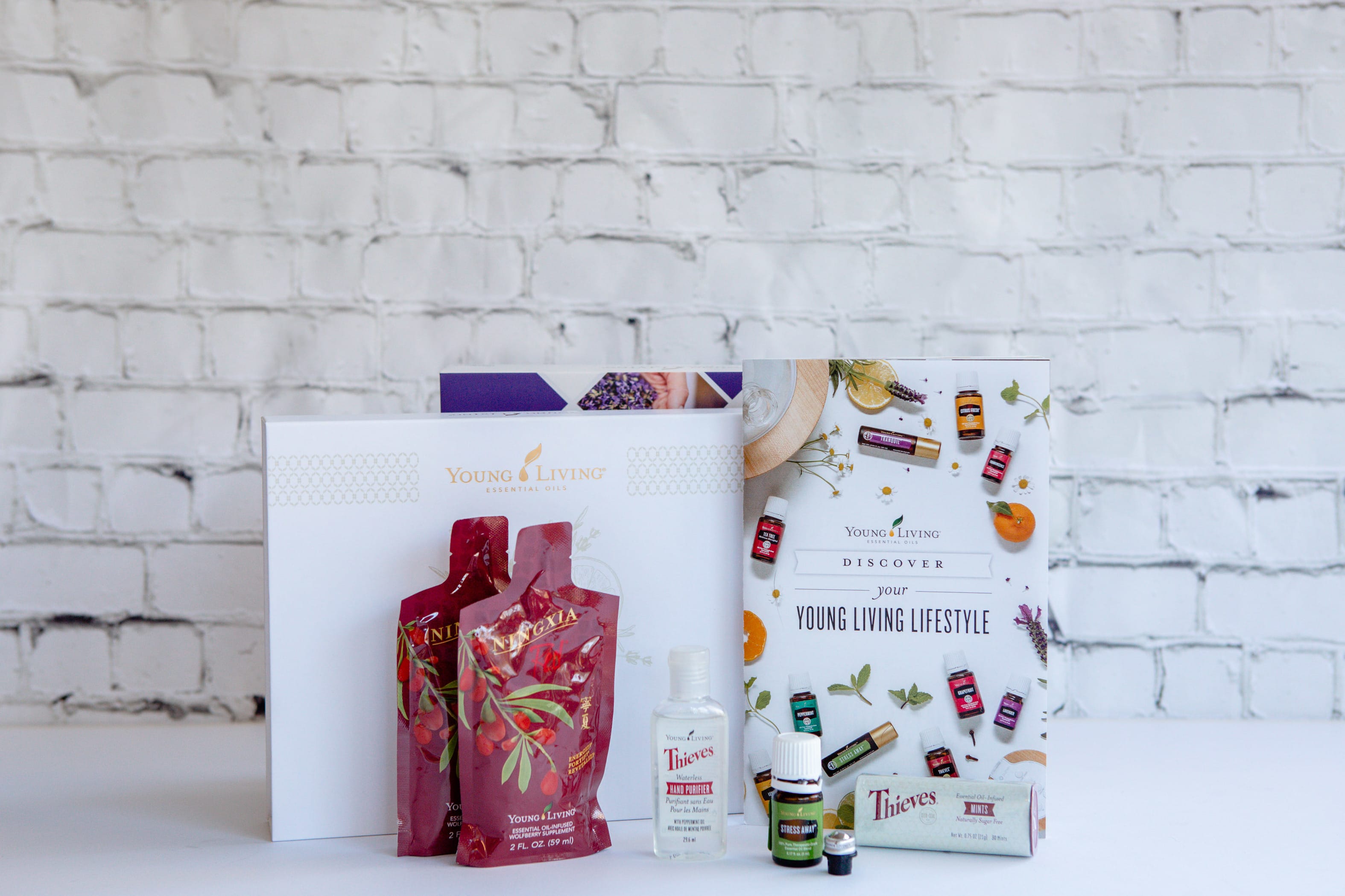 Picture of Basic Starter Kit above.

This Diffuser is so popular that it may or may not last through the month of February.
Don't wait too long to purchase one of the two white wood ARIA DIFFUSER Collections today. These collections are available or while supplies last from 2/1 - 2/28/2021.
Leave a Comment / Ask a Question
Subscribe to My Updates
Here's some information about the list that you're signing up for. It will populate the description from their account.
Free Email Class: Essential Oils 101
Learn all the basics on essential oils in my FREE Essential Oils 101 Email Course. I'll also share DIY beauty and skin care recipes, homemade cleaners and other practical uses for essential oils to help you save money too.
Ready to begin a healthier life?
Get a Starter Bundle and SAVE!
Most of us begin our journey by choosing a Young Living Starter Bundle. The bundles offer considerable value for your money and they contain enough full-size items to ensure initial success using Young Living.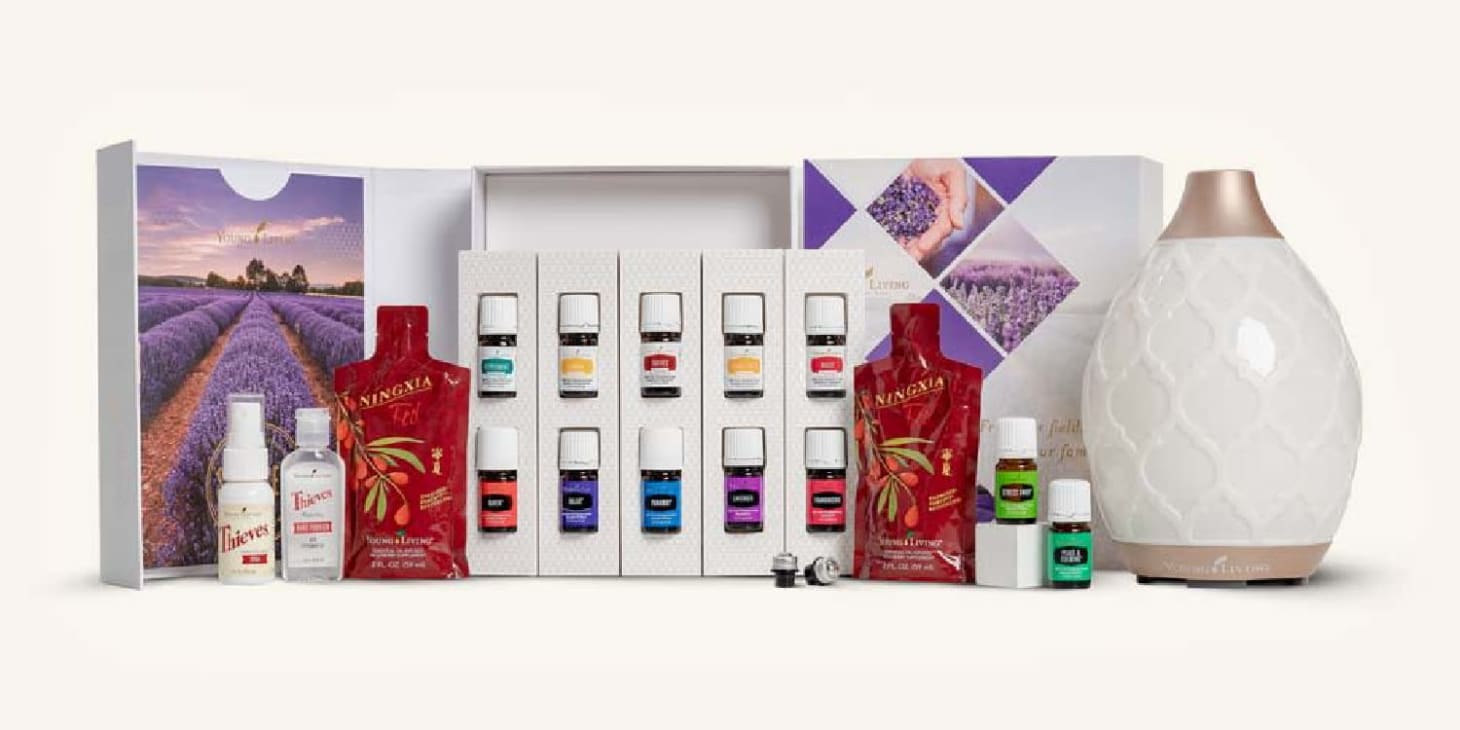 Check It Out
For Home, health, & fitness
Products for Everyone!
These products celebrate the harmony between nature, body, mind, and soul. Have you noticed that walking through lavender fields or a pine forest seems to instantly awaken your senses — from the energizing aromas to the feelings of well-being the smell evokes? Young Living infuses this into everything they create.
Next Event Title
This is a description of the event pulled from the user's account, talking about how awesome it is going to be.