LightChangers LifeStyle and our WHY
I am often asked... why we chose the name LightChangers LifeStyle... for our team. I love being asked that question... because it speaks to the core of why we are passionate educators for the Young Living LifeStyle.
When we first started with Young Living, I knew a little about diffusing and essential oils...(or so I thought) and that involved using an open diffuser and using candles to create heat to disperse the oils. I was not aware that by doing that, the consistency of the oils changed and could potentially release harmful toxins into the air.
In 2014, my husband John and I decided to embrace a healthier lifestyle for ourselves and this led us to begin using a few of the Young Living oils. As we became more comfortable in using the oils, we began to venture into using additional products etc... and we found it to be incredibly easy to incorporate them into our daily routines. This was the catalyst for us to honor our commitment to living a healthier lifestyle. We used our essential oils as part of creating a calmer home environment and supporting a healthier home environment by removing toxic candles, plug-ins, candles and more... (yes, I used ALL of them!) We enjoyed diffusing in our living room, and bedroom (such a great tool for sleep support)... as well as in the kitchen and our offices.
At that time, I was using store bought laundry detergent, dryer sheets, clorox, etc... and joining Young Living was the push I needed for me to say NO to those chemicals coming into our home. I have not bough those products in over 6+years!
As time went on, we were so excited to try a variety of different products from Young Living; such as personal care products, supplements, chemical free make-up, and one of our all-time favorite products... an ALL IN ONE cleaner!
You may be wondering how all of this ties into our WHY... I currently work in a hospital and work with terminal patients. For the past 15 years... and there has been a steady increase of younger and younger patients. WHY? I believe that our pillars of health (physical, emotional, mental, spiritual and environmental) have changed considerably over the last 5 decades. Our food supply and farming practices have changed, our inactive lifestyle, our stressful jobs and now ~ "2020," a year most of us did not expect.
Our WHY involves teaching, sharing, inspiring and empowering others to consider the possibility of what is possible. The status quo does not have to continue. Be your own best health advocate for yourself, and your family. I encourage you to do your own research and decide for yourself (like we did) and to consider saying NO to products that weaken our immune system, or create digestive issues. Isn't it time to say YES to wanting more, doing more and being more?!
LightChangers LifeStyle members are individuals - just like you... who desire to find additional ways to support their health and the health of those they love. Have you ever been around someone who's energy is contagious, you feel their excitement for a brand new day, you are awed by their passion and vibrancy to do things that matter to them.... that inspires me! That is who we are!
Our message is one of hope and sharing vibrant health and empowering others to make their own decisions is what we do! This is a journey of self-discovery, and together we are are more powerful to create sustainable change and for ourselves and society as a whole. To us, it begins with cultivating a healthier lifestyle from the inside out.
I look forward to hearing your thoughts and comments!
Leave a Comment / Ask a Question
Subscribe to My Updates
Here's some information about the list that you're signing up for. It will populate the description from their account.
Free Email Class: Essential Oils 101
Learn all the basics on essential oils in my FREE Essential Oils 101 Email Course. I'll also share DIY beauty and skin care recipes, homemade cleaners and other practical uses for essential oils to help you save money too.
Ready to begin a healthier life?
Get a Starter Bundle and SAVE!
Most of us begin our journey by choosing a Young Living Starter Bundle. The bundles offer considerable value for your money and they contain enough full-size items to ensure initial success using Young Living.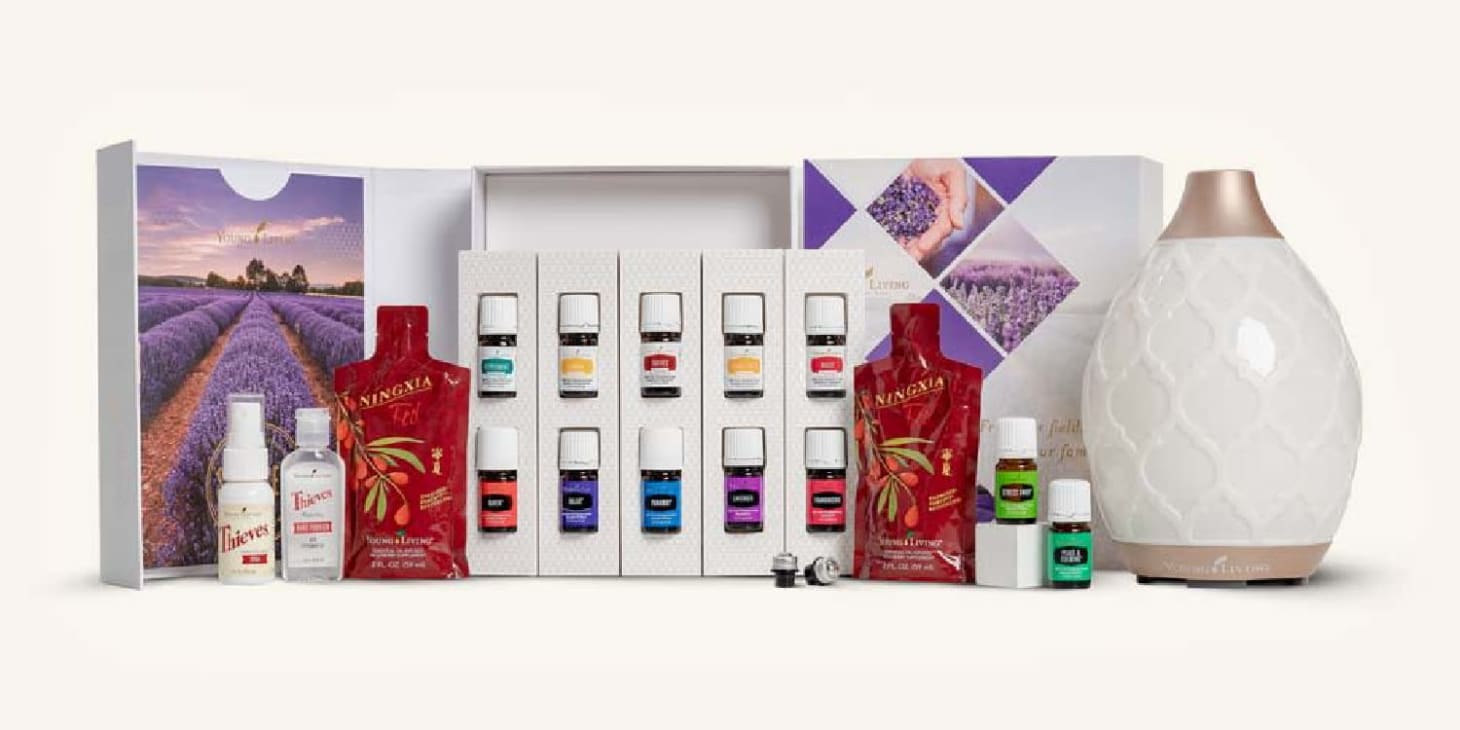 Check It Out
For Home, health, & fitness
Products for Everyone!
These products celebrate the harmony between nature, body, mind, and soul. Have you noticed that walking through lavender fields or a pine forest seems to instantly awaken your senses — from the energizing aromas to the feelings of well-being the smell evokes? Young Living infuses this into everything they create.
Next Event Title
This is a description of the event pulled from the user's account, talking about how awesome it is going to be.