Why Carrots Aren't Just For Rabbits
Whether you love the taste of veggies or just tolerate them, it's undeniable that they're nutritious. And carrots might take the cake in the nutrition department. They're a great source of fiber, vitamin K, antioxidants, and more. But that's not all carrots are good for.
In Young Living's garden of oils, you'll find Carrot Seed essential oil. Its rich aroma is reminiscent of Grandma's backyard garden—sweet, earthy, and complex. We're excited to share the benefits of Carrot Seed essential oil and how it'll bring joy into your life. But first, let's clear up the confusion between Carrot Seed essential oil and Carrot oil.
Carrot Seed essential oil vs. Carrot oil
Some might assume these oils are synonymous, but they're completely different.
Carrot oil is a carrier oil. It's derived from the carrot plant and contains high amounts of vitamin A. Because it's a carrier oil, the consistency is lightly greasy.
Carrot Seed essential oil is produced by distilling seeds of the wild carrot plant (Daucus carota sativa). It features naturally occurring constituents carotol, alpha-pinene, sabinene, and beta caryophyllene, among others. The oil has a viscous but non-greasy consistency.
YL tip: Know what you're buying! Some store products can be misleading. Make sure you're getting pure Carrot Seed essential oil by choosing the only oil on earth backed by the Seed to Seal® quality commitment.
What are the benefits of Carrot Seed essential oil?
Care for some carrot seed oil? If you're looking for hydrated skin and hair, a soothing massage for muscles and joints, a warm, woodsy scent, and something to help you through occasional skin irritations, your answer is a solid yes! See how this overshadowed oil sprouts magnificent benefits!
1. Treat your face. Create a moisturizing facial serum with Carrot Seed oil. Take an empty 15 ml bottle and add 10 drops Carrot Seed, 10 drops Copaiba, 10 drops Geranium, and 10 drops Tea Tree; fill to the top with jojoba oil. Use a cotton ball to apply a few drops to skin morning and night as part of your skin care routine to boost your glow!
2. Infuse your sunscreen. Add a drop or two to of Carrot Seed oil to your sunscreen before spending time outdoors. The sweet, woodsy fragrance makes your sunscreen smell delightful, and extra moisture keeps your skin feeling fresh during days in the sun.
3. Amp up the moisture. Add Carrot Seed essential oil to your aloe vera gel to soothe sun-irritated skin.
5. Create savor-worthy dishes. Add a drop or two of Carrot Seed Vitality™ to spicy foods, Asian cuisine, or salad dressings for a twist on culinary classics.
6. Lather your locks. Create a DIY leave-in conditioner with this simple guide:
Use a 24-ounce glass spray bottle.
Add ½ cup deep conditioner, 2 cups distilled water, 8 drops Carrot Seed essential oil, 8 drops Rosemary essential oil, and 8 drops Cedarwood essential oil.
Mix to combine, then spray on wet hair after your shower. Carrot Seed's hydrating properties will boost the moisture factor.
Leave a Comment / Ask a Question
Subscribe to My Updates
Here's some information about the list that you're signing up for. It will populate the description from their account.
Free Email Class: Essential Oils 101
Learn all the basics on essential oils in my FREE Essential Oils 101 Email Course. I'll also share DIY beauty and skin care recipes, homemade cleaners and other practical uses for essential oils to help you save money too.
Ready to begin a healthier life?
Get a Starter Bundle and SAVE!
Most of us begin our journey by choosing a Young Living Starter Bundle. The bundles offer considerable value for your money and they contain enough full-size items to ensure initial success using Young Living.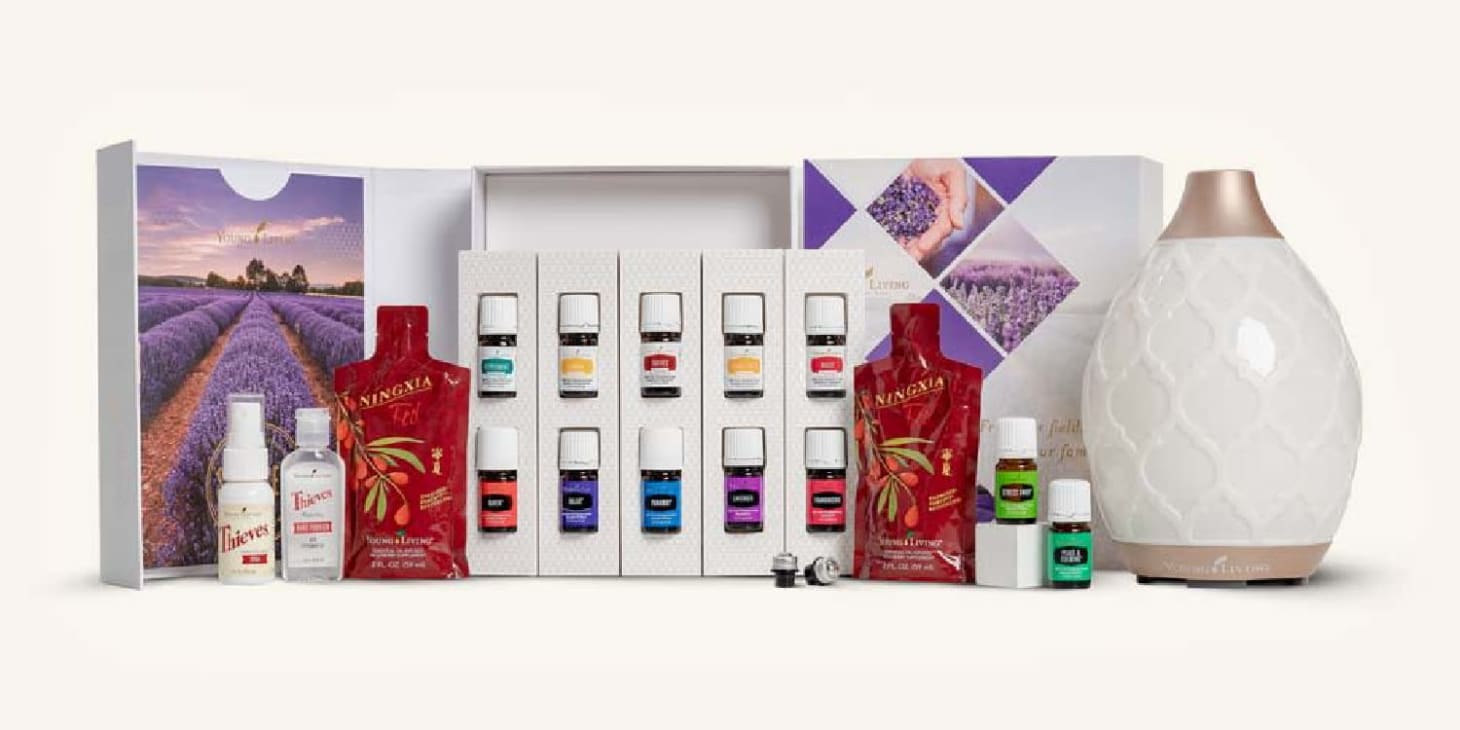 Check It Out
For Home, health, & fitness
Products for Everyone!
These products celebrate the harmony between nature, body, mind, and soul. Have you noticed that walking through lavender fields or a pine forest seems to instantly awaken your senses — from the energizing aromas to the feelings of well-being the smell evokes? Young Living infuses this into everything they create.
Next Event Title
This is a description of the event pulled from the user's account, talking about how awesome it is going to be.