Why We Love Thieves Laundry Soap
As the gatekeepers, we have the responsibility to bring healthy products, for ourselves and our families, into our home! Let's make a simple swap that can make a big difference - Thieves Laundry Soap!
Did you know that conventional laundry soap is a leading cause of skin allergies and irritation - especially in children? We don't often think about it, but the residues left on clothes and linens from conventional cleaners sit on our skin, often causing low-level irritation. Not to mention the chemical load it leaves over time!
🤨Even the 'green' options may contain hidden sulfates, dyes and fragrance, among other things!
Let's talk about the real "F word" - fragrance. Fragrance is a very loosely defined term when it comes to use in personal care and household products. Fragrance and synthetic perfumes are problematic because companies aren't required to disclose the exact ingredients in the fragrances. Even 'natural fragrance' is problematic. Just because something is natural, doesn't mean we want to rub it on our skin (ie: formaldehyde - a naturally occurring compound that we don't want on our skin!).
As the world leader in essential oils, Young Living utilizes the refreshing scents of pure essential oils instead of fragrance. Bergamot, Jade Lemon, and the oils in our beloved Thieves blend provide a refreshing scent without any hidden synthetic fragrances.
Did you know most conventional options contain optical brighteners that merely give clothing the appearance of being clean?
By reflecting blue light, optical brighteners give the illusion of whiter-looking fabrics. The design of these chemicals is to absorb directly into fabrics and remain on clothes well after washing.
Thieves Laundry Soap contains none of these synthetic chemicals and leaves no synthetic residue. It gently and naturally washes your clothes, cleaning them without leaving behind any harsh chemical residues.
Fabrics come out of the washer clean with a pleasant citrus aroma, thanks to our essential oils!
Here's the thing, I didn't know any of this until I learned bits and bits here and there. As I told my husband, "I can't unlearn this stuff!" 🤷‍♀️
If I don't show people there are safer solutions, am I being a good human?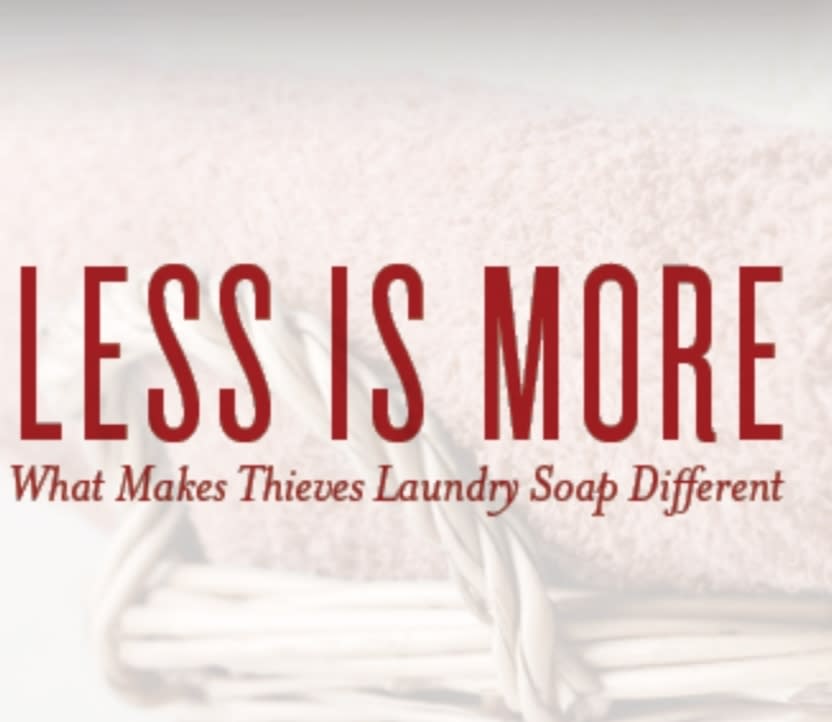 Here's why we Love it
🔸️Free from SLS, dyes, petrochemicals, formaldehyde, phosphates, synthetic perfume, and optical brighteners
🔸️Safe and natural safe enough to be poured directly onto clothing
🔸️Compatible with high-efficiency (HE) washing machines
🔸️Can be used as a stain pre-treatment applied directly to fabric
🔸️Contains enzymes that combat dirt and stains
🔸️Formulated to be a highly concentrated formula - a 32-ounce container can wash up to 64 loads
🔸️ 1 bottle last about 5 months for the 2 of us and my mechanic always has lots of filthy clothes!
KEY INGREDIENTS:
🔹️Plant-derived cleaning agents (Decyl glucoside)
🔹️Natural, non-ionic surfactants (caprylyl/capryl glucoside)
🔹️Natural enzymes (alpha-amylase, lipase, protease)
🔹️Thieves essential oil blend
TO USE:
Follow the instructions on your garment's care label and on your washer. Simply add Thieves Laundry Soap in place of a conventional detergent.
🔸️Standard load: 1T (yes 1!) = ½ capful for conventional washers
🔸️2 tsp or ⅓ capful for HE washers
🔸️Put a dribble in the sink for your delicates
Thieves Laundry Soap is the best for everyone
https://essenty.com/perennialoiler/thieves-laundry-soap-prd
Leave a Comment / Ask a Question
Subscribe to My Updates
Here's some information about the list that you're signing up for. It will populate the description from their account.
Free Email Class: Essential Oils 101
Learn all the basics on essential oils in my FREE Essential Oils 101 Email Course. I'll also share DIY beauty and skin care recipes, homemade cleaners and other practical uses for essential oils to help you save money too.
Ready to begin a healthier life?
Get a Starter Bundle and SAVE!
Most of us begin our journey by choosing a Young Living Starter Bundle. The bundles offer considerable value for your money and they contain enough full-size items to ensure initial success using Young Living.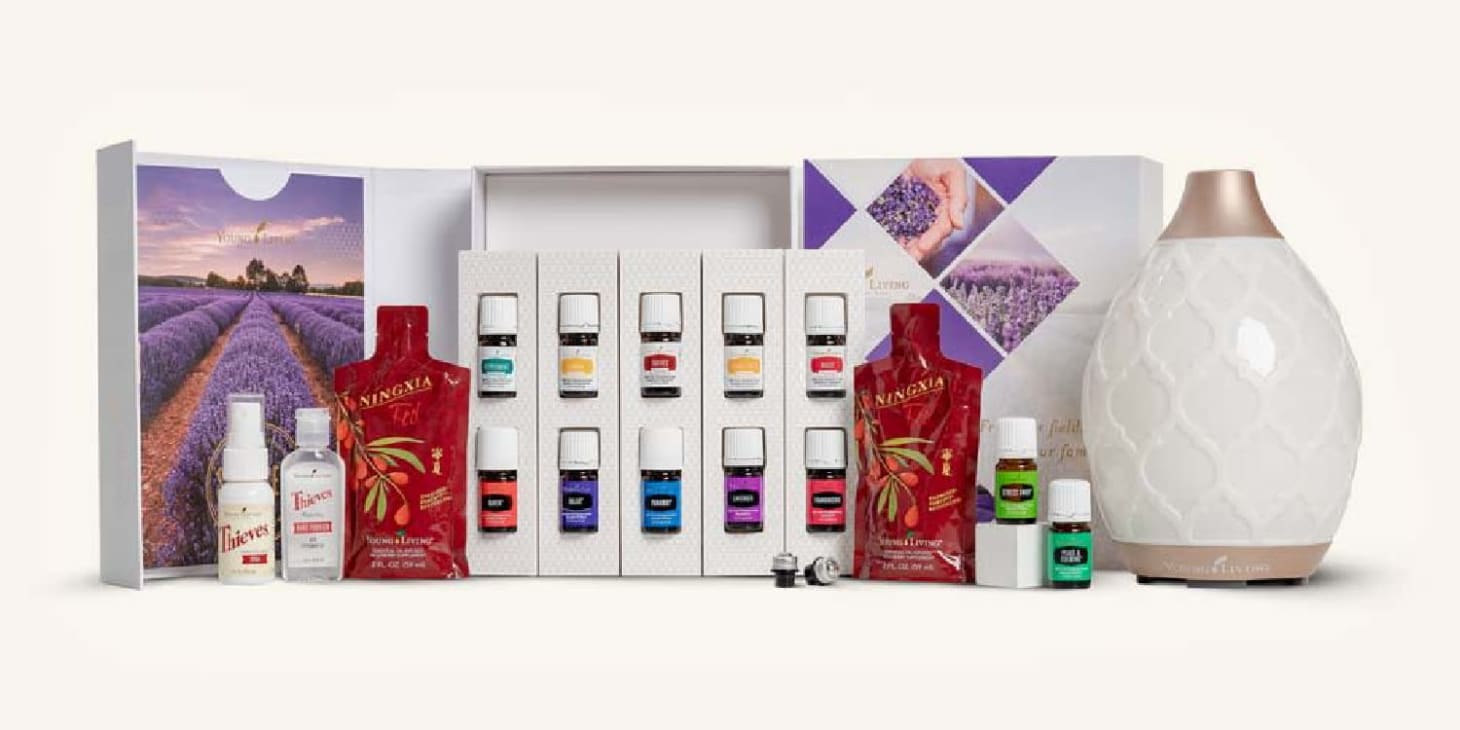 Check It Out
For Home, health, & fitness
Products for Everyone!
These products celebrate the harmony between nature, body, mind, and soul. Have you noticed that walking through lavender fields or a pine forest seems to instantly awaken your senses — from the energizing aromas to the feelings of well-being the smell evokes? Young Living infuses this into everything they create.
Next Event Title
This is a description of the event pulled from the user's account, talking about how awesome it is going to be.