Lip balm ingredients are one thing I am SUPER picky about because studies say we end up eating about 90% of it, yet the FDA doesn't regulate it as food (cuz they do such a good job at keeping that clean anyway). This is a problem though when they come with warning labels like this one pictured. I would have never found it had I not peeled back the label to look at the ingredients. I was shocked to say the least.
I mean, if that warning label isn't enough to deter you from using such a product, the ingredients list should!
Starting with "active ingredients" …..the sunscreens.
These are all chemical sunscreens that absorb into the skin, can be found in the blood stream, breast milk, and urine. Some have been shown to be endocrine disruptors, create free radicals, and even cause birth defects. All just one more thing your liver has to work at to filter out the body. Hard pass.
OTHER INGREDIENTS:
This particular lip balm in the picture doesn't have terrible ingredients to the untrained eye; sunflower oil, beeswax, olive oil, all seem pretty harmless….but then it has flavor (whatever that is), canola oil and soybean oil, which are highly processed, linked to health issues like cholesterol and cancer and generally avoided by people who like to remain healthy.
If your lip balm has mineral oil or petrolatum/petroleum though, throw it in the garbage. These ingredients coat the cell and suffocate it, contributing to dis-ease in the body. In fact, mineral oil, albeit considered "natural" by definition, is the #1 most present toxin found in autopsies. (gross).
The "healthy mama" trend is on high right now, so thankfully there is an abundance of pretty good, truly natural brands available at the stores, but you'll pay a pretty penny for them, even though they contain some pretty simple, common kitchen ingredients.
In fact, you can EASILY replicate these organic natural brands in your own kitchen. It takes about 10 minutes of time, and for a fraction of the price; even cheaper than the cheap brands. I don't know about you, but my kids lose their chapsticks about 5 minutes after I give it to them, so those fancy brands add up fast.
Lip balm to me is a no-brainer, SAVVY SWAP, and I'm here to show you how to do it.
Grabbing all the supplies up front will cost a bit, but the actual cost breakdown per tube of lip balm, the last time I made it, came down to about 90 cents a tube. That's pretty cheap. Plus, the ingredients are things I use for other DIYs like this Whipped Body Butter recipe anyway, so well worth the investment.
What you'll need
10-12 Lip Balm containers. I prefer tubes to salve jars so I don't have to use my fingers for application, but this is a personal preference. Any container will do.
3 Tblsp Beeswax
2 Tbsp Cocoa butter or Shea Butter - this is a personal preference for flavor. Cocoa butter leaves a touch of cocoa flavor behind, so might not mesh well with a flavor like lavender, but is delicious with peppermint. Opt for Shea Butter if you want flavorless.
¼ cup Sweet Almond Oil
12 drops Peppermint Essential oil.
2 drops Rosemary essential oil
Any 10-15-drop essential oil variation can be used, but this is the combo I prefer. I do make a lavender lip balm to keep on hand when I feel a cold sore coming on or in the rare occasion my lips get sunburned. It also makes a quick and easy owie stick.
In a double boiler or glass bowl on top of pot with water in the bottom, on low heat, add all the ingredients EXCEPT the essential oils in the order they are listed. (They are listed in the order of how slow they melt)
Once it's all melted liquid, remove from heat. Add essential oils.
Quickly fill your containers before it solidifies.
I like to use children's medicine syringe for filling tubes. It's also helpful to band the lip balm tubes together so they don't fall over constantly. They do make handy kits now too I see.
If you find your stuff solidifying faster than you can fill your containers, simply reheat to liquid form, just be careful not to get it too hot that you damage the healing benefits of the essential oils.
That's it! Within 10 minutes you now have a year supply of edible, healthy, and AMAZING lip balm.
Put a pretty label on them and they make awesome teacher gifts and valentines treasures.
Now, you might be worried about SPF factor, but I don't. Not with this recipe anyway. I find that it is so nourishing to the skin, that sun burn just doesn't happen as long as I keep it on my lips as a barrier. I used to get cold sores really bad, so always had SPF Blistex in my pocket, purse, and anywhere else I could stash it for constant availability. This DIY lip balm recipes is by far the BEST lip balm I have EVER tried....and I've tried quite a few.
For more simple, savvy swap out ideas, check out the Swap It Savvy community on FB where we share DIYs like this and other educational content on healthy living.
Enjoy your lip balm!
Leave a Comment / Ask a Question
Subscribe to My Updates
Here's some information about the list that you're signing up for. It will populate the description from their account.
Free Email Class: Essential Oils 101
Learn all the basics on essential oils in my FREE Essential Oils 101 Email Course. I'll also share DIY beauty and skin care recipes, homemade cleaners and other practical uses for essential oils to help you save money too.
Ready to begin a healthier life?
Get a Starter Bundle and SAVE!
Most of us begin our journey by choosing a Young Living Starter Bundle. The bundles offer considerable value for your money and they contain enough full-size items to ensure initial success using Young Living.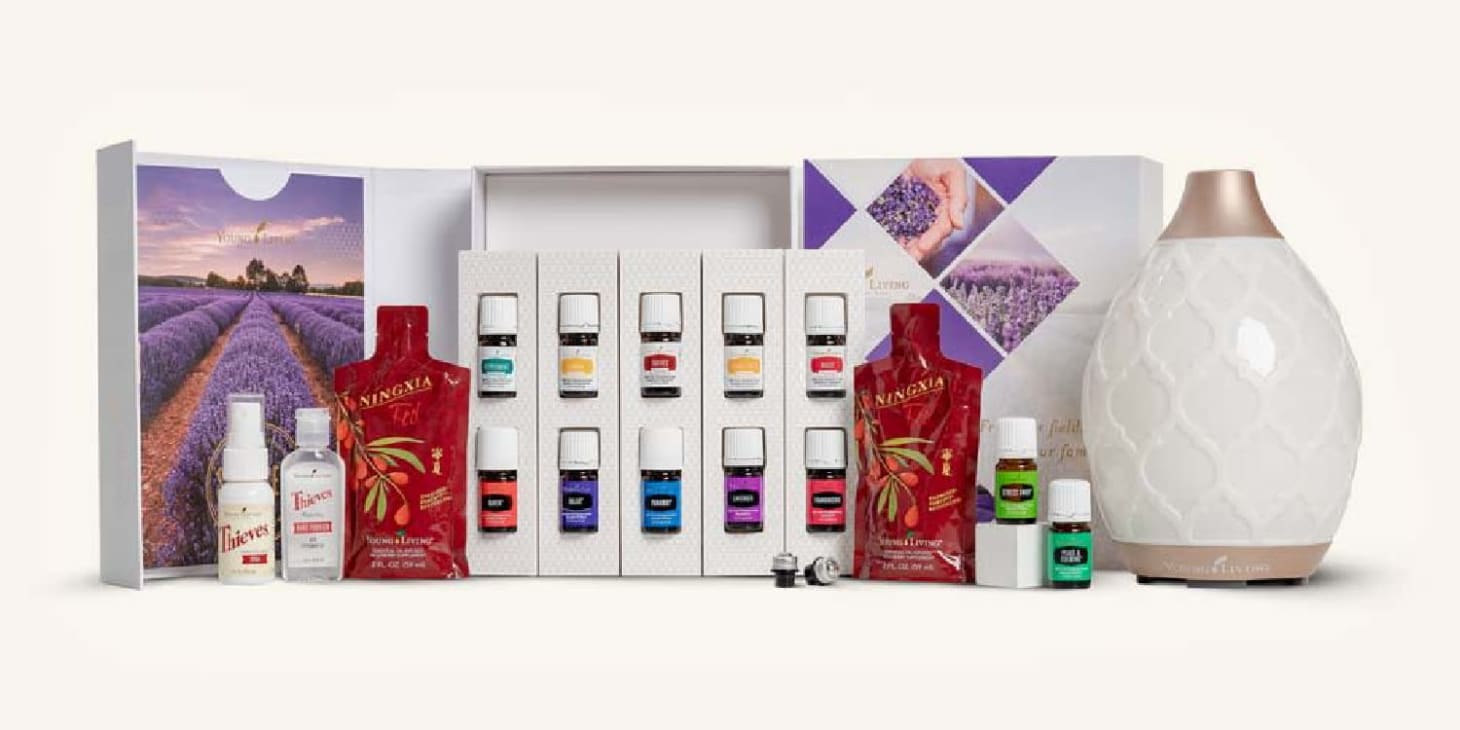 Check It Out
For Home, health, & fitness
Products for Everyone!
These products celebrate the harmony between nature, body, mind, and soul. Have you noticed that walking through lavender fields or a pine forest seems to instantly awaken your senses — from the energizing aromas to the feelings of well-being the smell evokes? Young Living infuses this into everything they create.
Next Event Title
This is a description of the event pulled from the user's account, talking about how awesome it is going to be.