Natural Cleaning Tips Worth Trying!
As the weather starts to get warmer, do you get the urge to partake in a little spring cleaning? Surely it's not just me! As soon as the sun comes out to play after a long winter, there's just something inside of us that craves a fresh start.
If that sounds like you too, remember that essential oils are your cleaning friends and something to feel great about using!
There's no need to overload your home with harsh chemicals and toxic store-bought cleaning supplies. There are countless natural solutions right at your fingertips and I'm happy to have this opportunity to share some with you.
Please don't hesitate to reach out if you have any questions about essential oils or anything I've shared below. It's always a pleasure hearing from my readers!
Now, let's check out some of those DIYs and get to work!

Elbow Grease or Essential Oils?
You don't have to clean harder when you can clean smarter!
Please keep in mind that essential oils are incredibly potent, which means many will dissolve plastic. For this reason, I recommend keeping DIYs with your oils in glass bottles or PET plastic for safekeeping.
Lemon is a classic for banishing sticky residue and unwanted odors. Stickers, greasy residue, old glue, stubborn grime, and so much more... Lemon will get the job done!

Lemon oil will also help keep wood from drying out while restoring its depth of grain and natural beauty.

Natural Wood Polish:

Mix about 1 tbsp of olive oil and 5-6 drops of lemon oil. Wipe the wooden surface clean, then with a new clean cloth apply a moderate amount of the oil mixture. Going with the grain, rub the mixture into the wood until absorbed.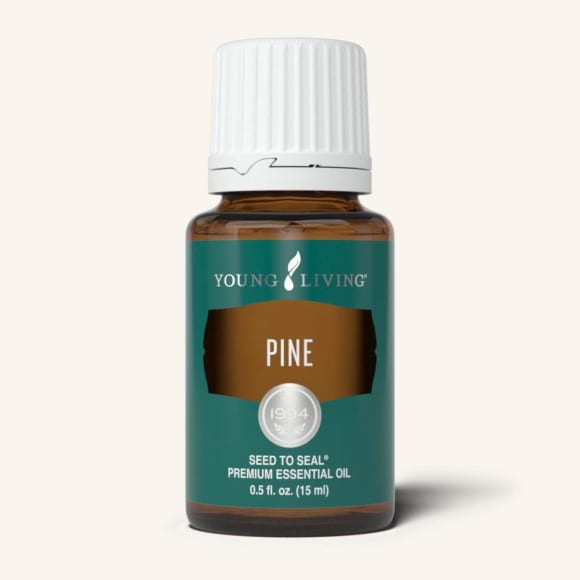 This essential oil just smells so good!
Mix 1 cup of water, ¼ cup of white vinegar (you won't smell it, I promise), and about 10 drops of Pine Essential Oil in a glass spray bottle. Add some Lemon or Tea Tree for a boost. Secure the lid, shake it up and use it on household surfaces as needed.
Mold loves humid areas like front load washers, window sills, and showers. Spray this DIY cleaner in those areas often to prevent mold from forming! It's also ideal for countertops, glass, and mirrors. Spray and wipe dry with a towel for a streak-free shine. I love these for polishing faucets, windows, and mirrors.
You can diffuse this blend to create a healthy home, but did you know Thieves Blend + water + vinegar is great to clean nearly any surface? This is one of my favorite go-to's for cleaning floors, doors, and more. If you have pets or crawling young ones, this is the best option for a quick and natural solution anytime there's a spill or smudge. Thieves Essential Oil Blend is actually so iconic, there's an entire Thieves Line available from Young Living. Whatever you need to clean, they have something to offer!
This powerhouse blend was formulated for diffusing and is aimed to neutralize and cleanse your home and work environment.
Lingering odors from cooking, stinky gym shoes, a musty basement, or the baby's diaper pale are no challenge for Purification - that's a tried and true fact. I have even put a few drops in the dishwasher before running a rinse cycle. It gives the whole kitchen that "freshly cleaned" smell.
Try a DIY room spray by filling a glass spray bottle halfway with distilled water, the other half with all-natural witch hazel, and about 15-30 drops of your favorite essential oils. A combination of Rosemary and Tangerine creates an uplifting, herbal aroma that charms all the spaces in your home year-round.
It's versatile enough for a linen spray, shared workspace, the classroom, or as a neutral personal fragrance when you need to freshen up. Cedarwood or Geranium can make this smell more masculine or feminine, as desired.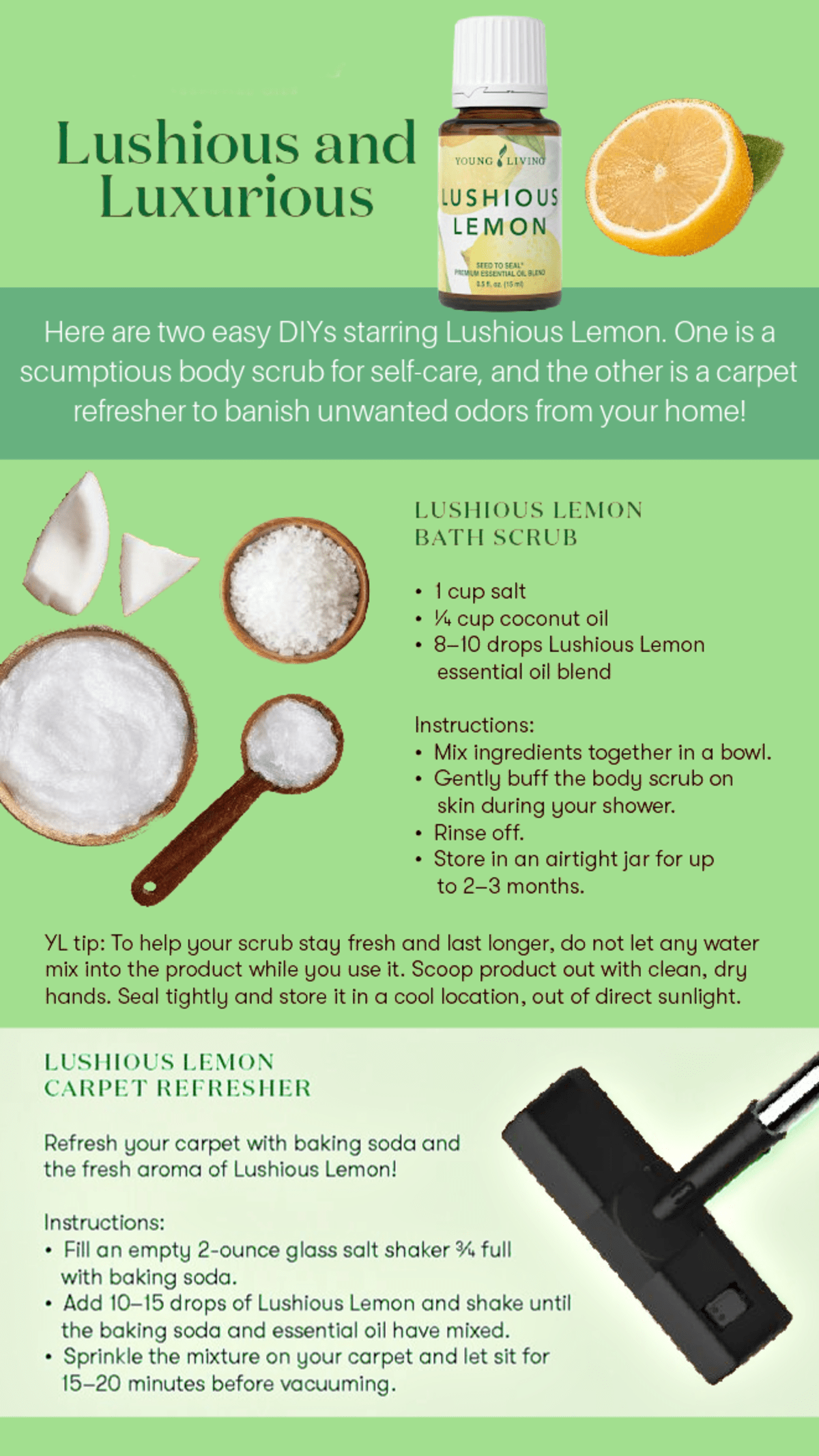 If you love these recipes and cleaning tips, make sure to check in or JOIN our FB community where we are sharing in a Spring Clean Out Challenge focusing on tips and recipes for cleaning, decluttering, and organizing our physical spaces around us AND talking about body cleanse protocols suitable for Spring time.
Those who participate by liking, commenting, or posting in the group will be eligible for prizes. You can join the fun HERE!
Oh and did I mention you can get all these oils for FREE with qualifying purchase? Check out the details below.
Leave a Comment / Ask a Question
Subscribe to My Updates
Here's some information about the list that you're signing up for. It will populate the description from their account.
Free Email Class: Essential Oils 101
Learn all the basics on essential oils in my FREE Essential Oils 101 Email Course. I'll also share DIY beauty and skin care recipes, homemade cleaners and other practical uses for essential oils to help you save money too.
Ready to begin a healthier life?
Get a Starter Bundle and SAVE!
Most of us begin our journey by choosing a Young Living Starter Bundle. The bundles offer considerable value for your money and they contain enough full-size items to ensure initial success using Young Living.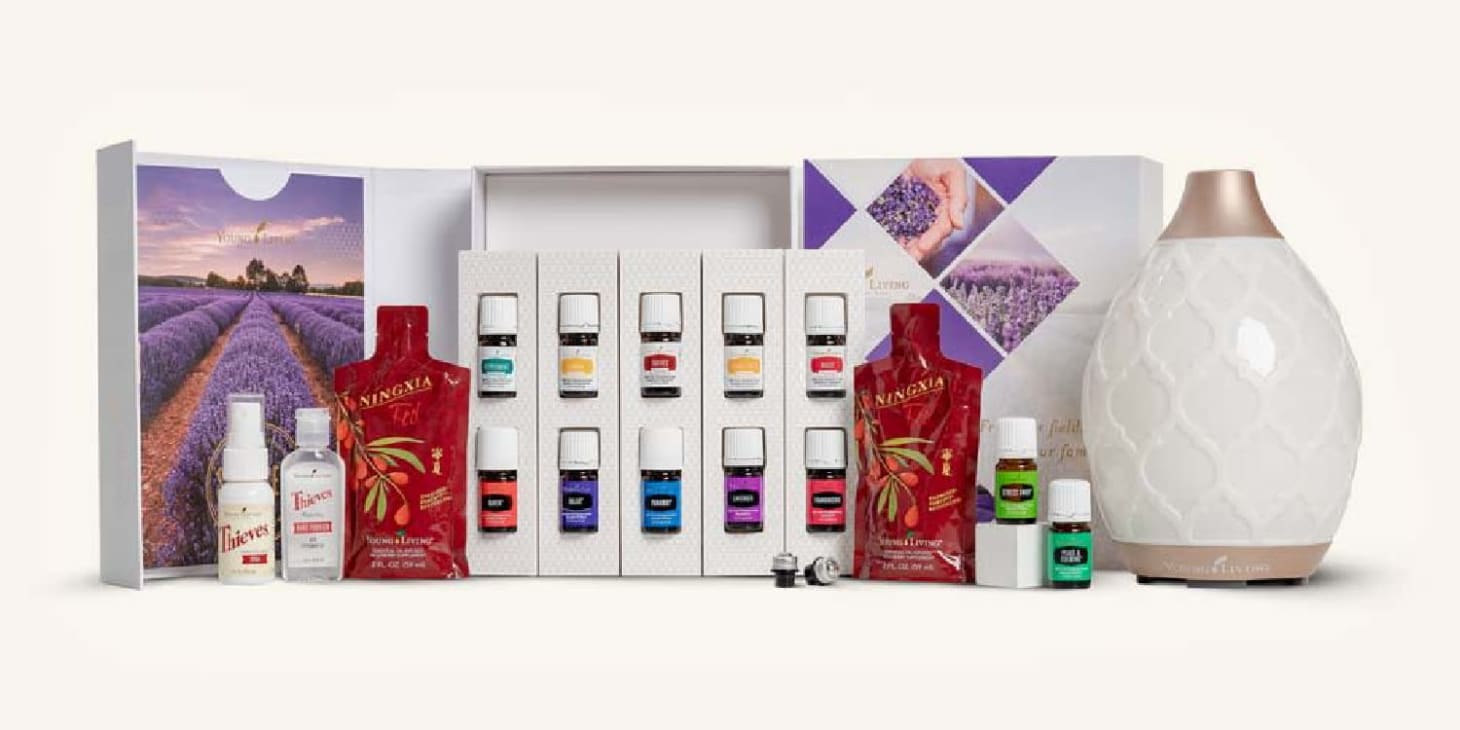 Check It Out
For Home, health, & fitness
Products for Everyone!
These products celebrate the harmony between nature, body, mind, and soul. Have you noticed that walking through lavender fields or a pine forest seems to instantly awaken your senses — from the energizing aromas to the feelings of well-being the smell evokes? Young Living infuses this into everything they create.
Next Event Title
This is a description of the event pulled from the user's account, talking about how awesome it is going to be.